As we get ready to say goodbye to 2012, I have been reflecting on all the wonderful food that graced our table week after week -- the recipes my family asked for time and again and which will most certainly be making more appearances in the New Year.
Food nourishes not only our bellies, but our souls. Like traditions or laughter, it is something that forever binds families together. It provides us with indelible memories and makes us nostalgic as we get older. Here are just a few of the recipes that have become favorites in my home. Hopefully they will in yours as well.
Roast Chicken with Caramelized Lemons, Cherry Tomatoes, and Olives
Cinnamon Roast Butternut Squash 
Lightened up Spaghetti Carbonara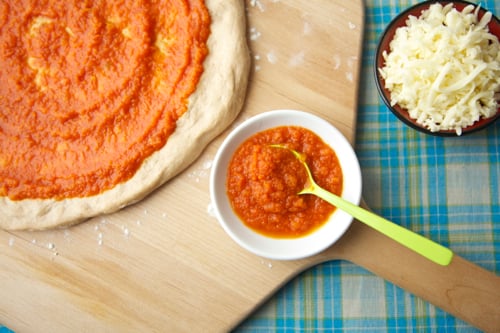 Better Than Ice Cream - Greek Yogurt with Cinnamon and Honey
Chicken Nuggets 
And some of my favorites from other bloggers!
Easy Chicken Shwarma from Aida Mollenkamp
Quinoa Fruit Salad from Two Peas and Their Pod
Lemongrass Shrimp and Miso Udon Soup from Turntable Kitchen
Super Spinach Salad from Shutterbean
Light and Healthy Chicken Nachos (gluten free!) from With Style and Grace
A Balanced Breakfast from Joy The Baker
Mushroom Barley Soup from The Shiksa in the Kitchen