When my husband came home one day saying that one of his colleagues had brought a homemade Vegan Sesame Dressing to work that was unbelievably tasty, I wanted to re-create it for him (for the past eight months or so, he's been trying to eat a vegan diet until 6pm which means I'm always trying to come up with new recipe ideas for him). His co-worker had given him a list of the ingredients, but no proportions, which can be tricky when you're trying to find that perfect balance of flavors. After running my efforts by him a few times, I finally found the right combination.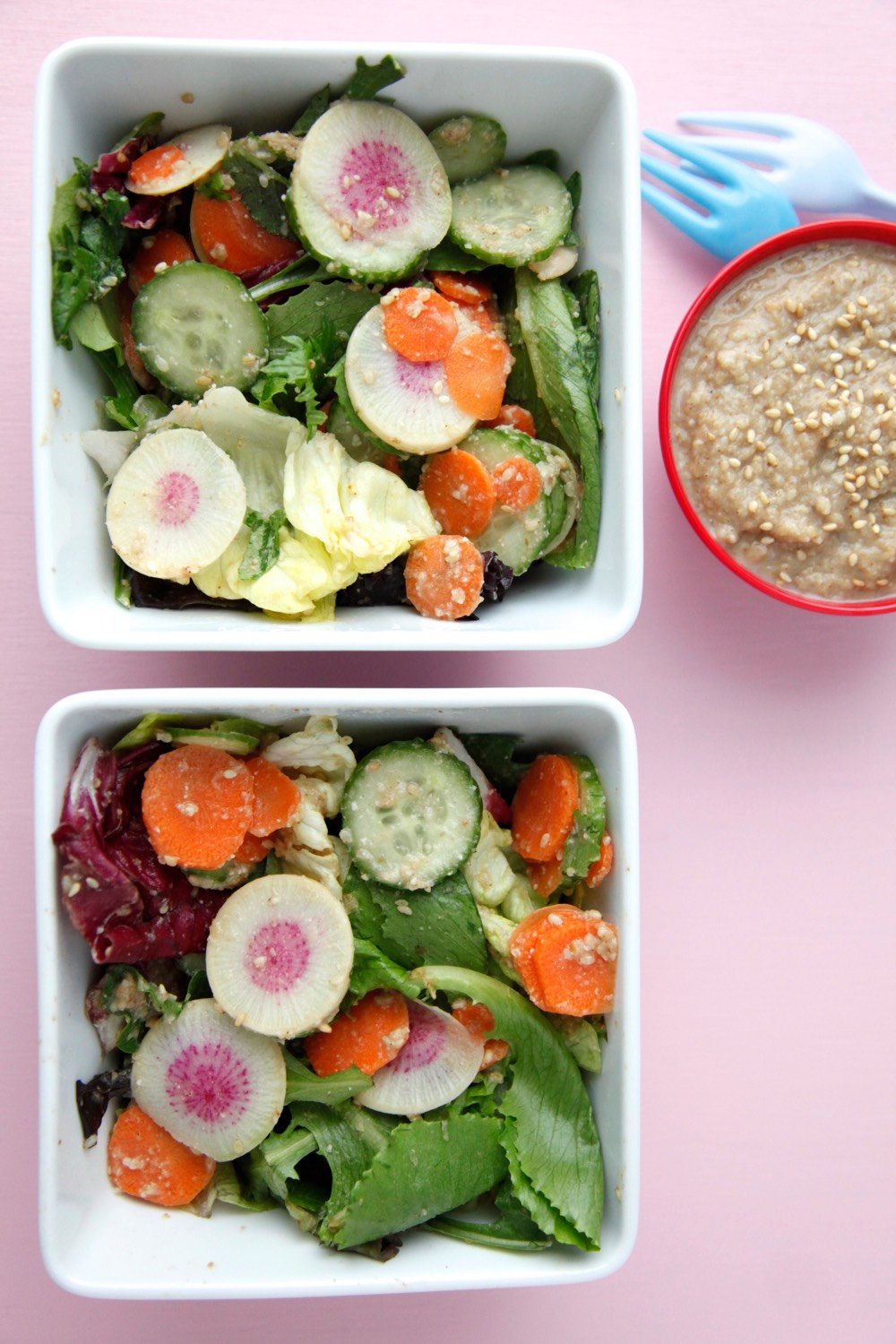 Unlike many salad dressings, this recipe calls for only one teaspoon of oil, and it provides a healthy dose of protein from the toasted sesame seeds and raw cashews. It adds texture to the most simple salad and has awesome flavor thanks to naturally sweet dates and rice vinegar for a bit of tang.
We use this Vegan Sesame Dressing on our salads and also as a dip at snack time or dinner, served alongside cut up vegetables. It makes those veggies our kids' bodies need a lot more fun and engaging to eat. I highly recommend it whether you're following a vegan lifestyle or are just in need of a zippy dressing to keep in the fridge.