We're really big on our Friday night pizza nights. Then again if I made Monday-Sunday pizza night I bet the kids would think I was the greatest mom of all time. Which I am by the way ;)
As long as there's pizza dough, mozzarella cheese and tomato sauce there's excitement all around. They really don't even care what shape it comes in. Calzones, balls, pinwheels, muffins, shaped into a quilt, whatever form, they're happy. Watch this Pizza Lollipops Video to see how to make one of the most out of the box pizza recipes you've ever tried.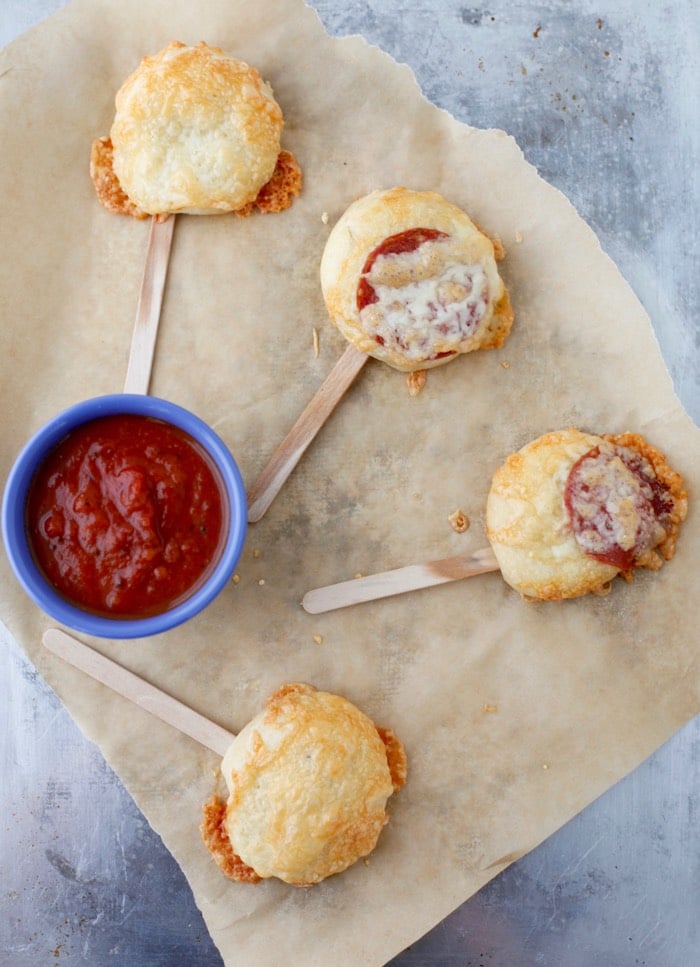 If the theory that everything tastes better on a stick is true then this recipe solidifies the fact! Pizza Lollipops are super easy to make with basic pizza ingredients, a popsicle stick and maybe a pepperoni on top. When I made too many I just pop them in the freezer to take out a few as a snack when the kids get home from school.
Don't feel intimidated to make these. They're absolutely worth it especially when you see the big smiles on your families face after eating them!