Pin
How do you keep babies and kids safely away from germs without being that overprotective crazy parent? It's not easy! Should we expose or protect our kids from all of the germs that lurk around them? This list of tips for safely keeping germs away from your kids should be a good start to deciding which precautions you take to keep your kids as safe and healthy as possible all year long.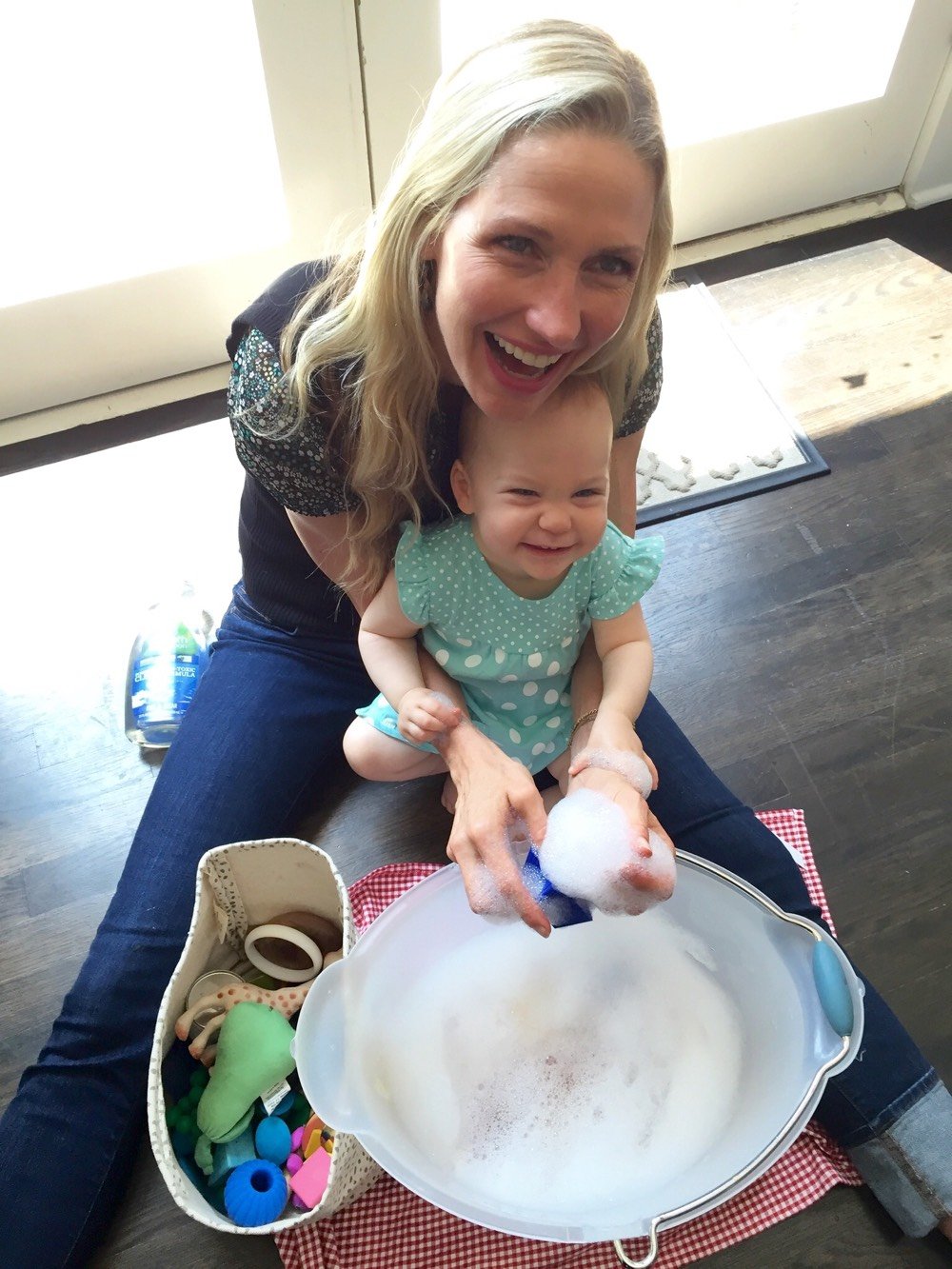 Pin
1. Wash those little hands_ kids, especially babies and toddlers have their hands in their mouths all day long. They crawl all over the floor, pick up anything they can find and then suck their fingers or eat with their hands ingesting whatever germs come their way. One of the easiest ways to limit exposure is by washing their hands. As early as 4 months old I washed my kid's hands with hand soap so germs are easily rinsed away.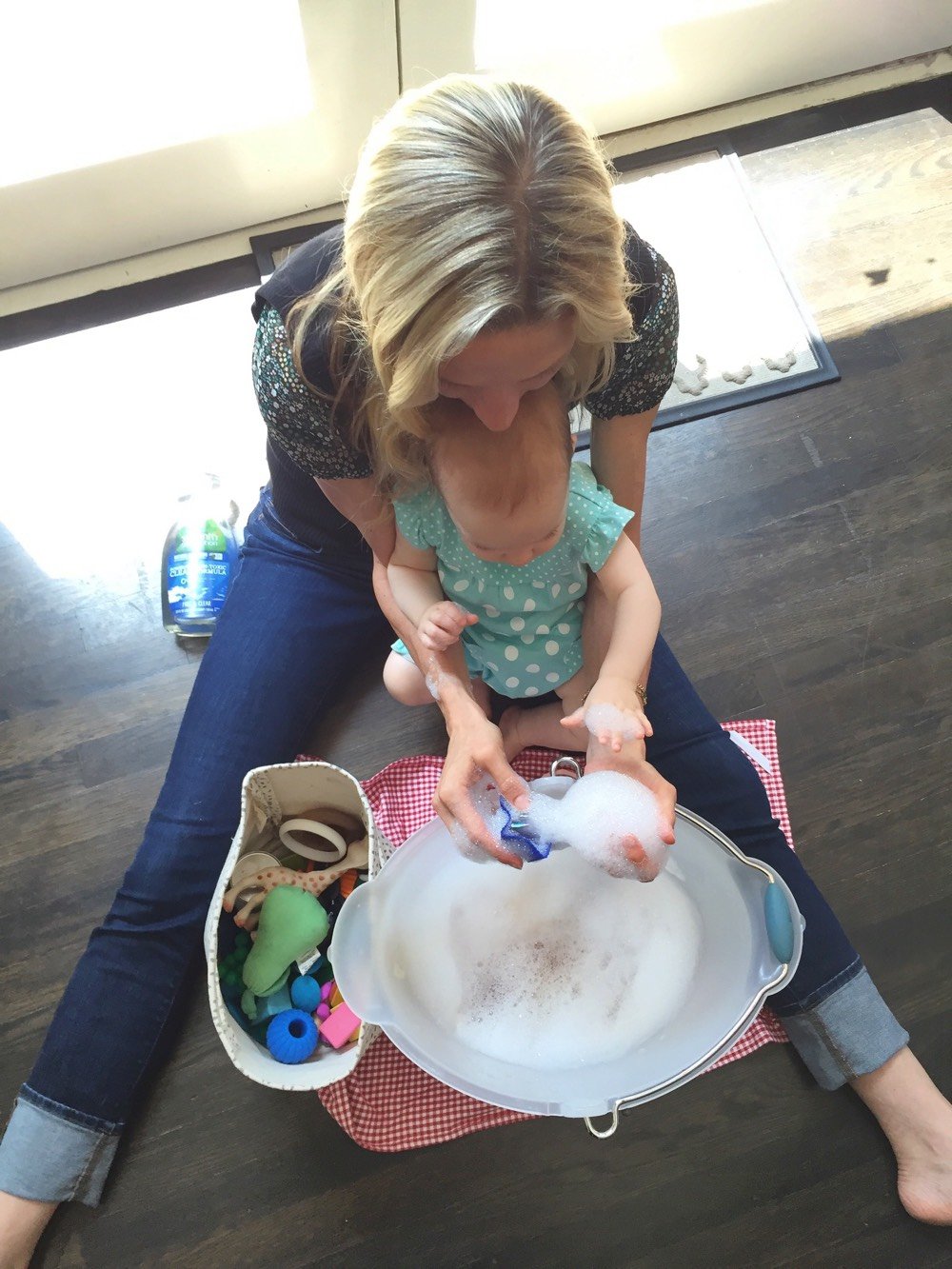 Pin
2. Clean toys frequently_ you may not realize it, but your kids toys collect germs from all of the play they get day in and day out. To say they're a bullseye for mold and bacteria would be an understatement. Make washing toys a fun activity. Fill a bucket with water, add a big squirt of dishwashing liquid, and turn it into a fun activity. Gemma and I do this weekly as I see how much she plays with and chews on them around our house. She loves making shapes with the bubbles and I love getting her toys clean. I call this one a twofer!
Pin
3. Washing clothes_ sure, your kids get plenty of stains on their clothes throughout the day, but what about all of the germs that collect on them during a day. Babies scooting all over your house, toddlers rolling around at the park, kids sitting in the same movie seats as the previous 100+ people and thats just the tip of the iceberg. Make sure when you're washing clothes you're using a safer laundry detergent like Seventh Generation to make sure you have peace of mind about what's closest to your child's skin.
Seventh Generation's laundry packs are EPA Safer Choice certified which means that every ingredient has been reviewed by the EPA to ensure it meets their stringent human health & environmental criteria.
Pin
4. School_ From the first day my kids were in preschool we taught them to cough and sneeze into their arm and not into their hands. While it's important to keep unwanted germs away from our own hands and bodies it's just as important to protect our friends and loved ones. I keep a pack of wet wipes in my car, purse and home especially when they have irritated noses to wipe away unwanted germs.
Pin
5. Relax!: This step may be counterintuitive to the steps above, but it's true. There are more than enough germs around us to prevent our bodies from getting sick, so you want to make sure not to go overboard. I always remind myself not to feel too neurotic, but instead follow your instinct and use products in our home that will keep it clean and know you're doing your very best.