Several years ago a new food vendor popped up at our local farmers' market…and our lives were forever changed. Up until that point, my kids would belt out, "pupusas!", the moment we set foot in the market, so addicted were they to the traditional Salvadoran corn masa dish one stand sells there. However, one day this new vendor appeared with a gorgeous display of pastries galore and Kenya and Chloe's morning tune changed mighty quick. Hand-pies, croissants, tarts, galettes and more, each one more drool worthy than the next. Pupusas soon became a distant memory.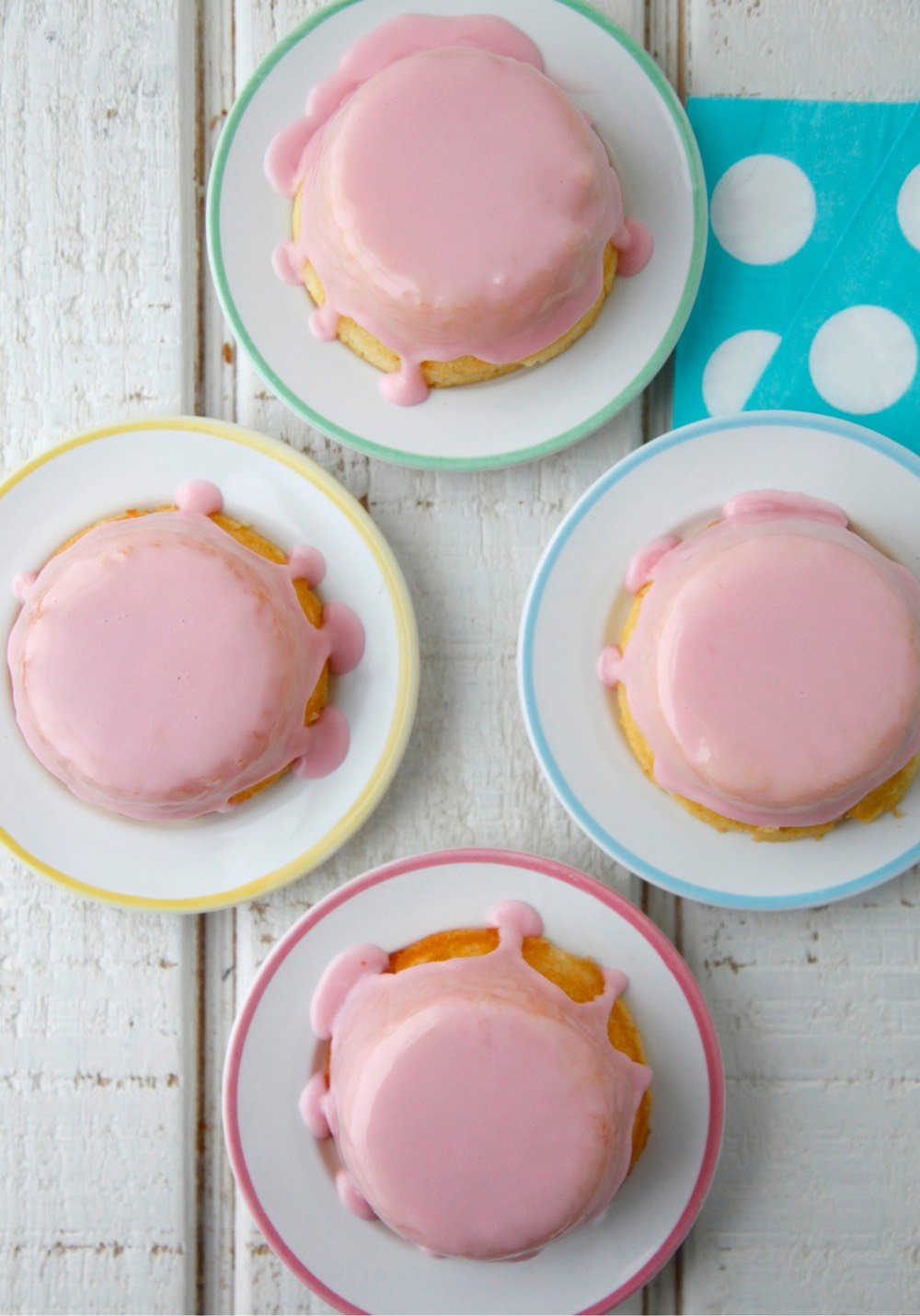 As the years passed we started to become friendly with the tall gentleman manning the pastry table. He always smiled sweetly whenever my kids would beg him for a taste of one of his treats — which was always. I'm not one to allow a pastry to be the first thing in her kids' tummies at 8am, so first we would shop around, loading up on all the fruit and veggie samples to be had, then finally end up back at the pastry vendor where I would buy my little ones a treat of their choice. Kenya enjoys trying something new and seasonal each week, but Chloe always points straight at the Meyer Lemon Cakes, which are topped with the most beautiful pink icing.
After a few months of this routine I learned that the tall gentleman actually had a name, Stan, and that his wife, Valerie, was the culinary genius behind their business. Stan and Valerie have two young children, and every Sunday I would see them all around the market, buying tomatoes, strawberries and more from other farmers. It was a special sight, knowing that their baked goods were a family affair and also included the freshest ingredients possible to be sold at their shop.
After years of working on it, Valerie's first cookbook, Sweet, came out a few months ago — and oh how sweet it is! The book is spectacular, filled with desserts and pastries perfect for Valentine's Day that will have you wanting to climb through the pages to grab a bite (or more) of them. I had the hardest time trying to single out one recipe to cook for this post, but Chloe made the decision easy as soon as she saw the picture of her favorite pink icing-adorned farmers' market Meyer Lemon Cakes. The recipe is unbelievably easy and perfect for a birthday party since it makes 24 beautiful little cakes.
Meyer Lemon Tea Cakes with Pomegranate Glaze
Instructions
Heat the oven to 350F. Coat 24 large muffin cups with nonstick baking spray or butter.

Sift together the flour, baking powder and salt in a medium bowl.

In the bowl of a stand mixer fitted with the paddle attachment (or in a large bowl, using a handheld mixer), cream the butter and sugar on medium speed until light and fluffy, about 3 minutes.

Mix the creme fraiche, eggs, lemon zest, and juice together in a small bowl with a fork or small whisk. With the mixer on medium speed, alternately add the dry and wet ingredients in batches and continue beating until the batter is smooth, occasionally scraping down the sides of the bowl, about 3 minutes.

Using a large ice cream scoop or a large spoon, scoop approximately 1/2 cup batter into each prepared muffin cup. Bake for 18 minutes, or until the tops of the cakes appear matte and the shiny center has disappeared; do not bake until the cakes turn golden. Let the cakes cool in the pans for 5 minutes before removing them. Cool the cakes completely on a cooling rack before glazing, about 1 hour.

Sift the powdered sugar into a medium bowl. Add the lemon juice and pomegranate juice and stir with a small spatula until completely smooth. Let the glaze sit at room temperature for 10 minutes before using.
To Glaze the Cakes:
Pour the glaze into a wide shallow bowl. One at a time, pick up each cake, rotate the cake so the top is facing down, and dip it into the glaze. Carefully move the cake in a slow, circular motion so the entire surface is coated with glaze, then shake the cake gently so any excess glaze falls back in the bowl and put on a baking sheet. Put the cakes in a cool, dry area and let stand until the glaze loses its sheen and sets, about 20 minutes.

The glazed cakes can be stored in an airtight container for up to 3 days.