Available Now!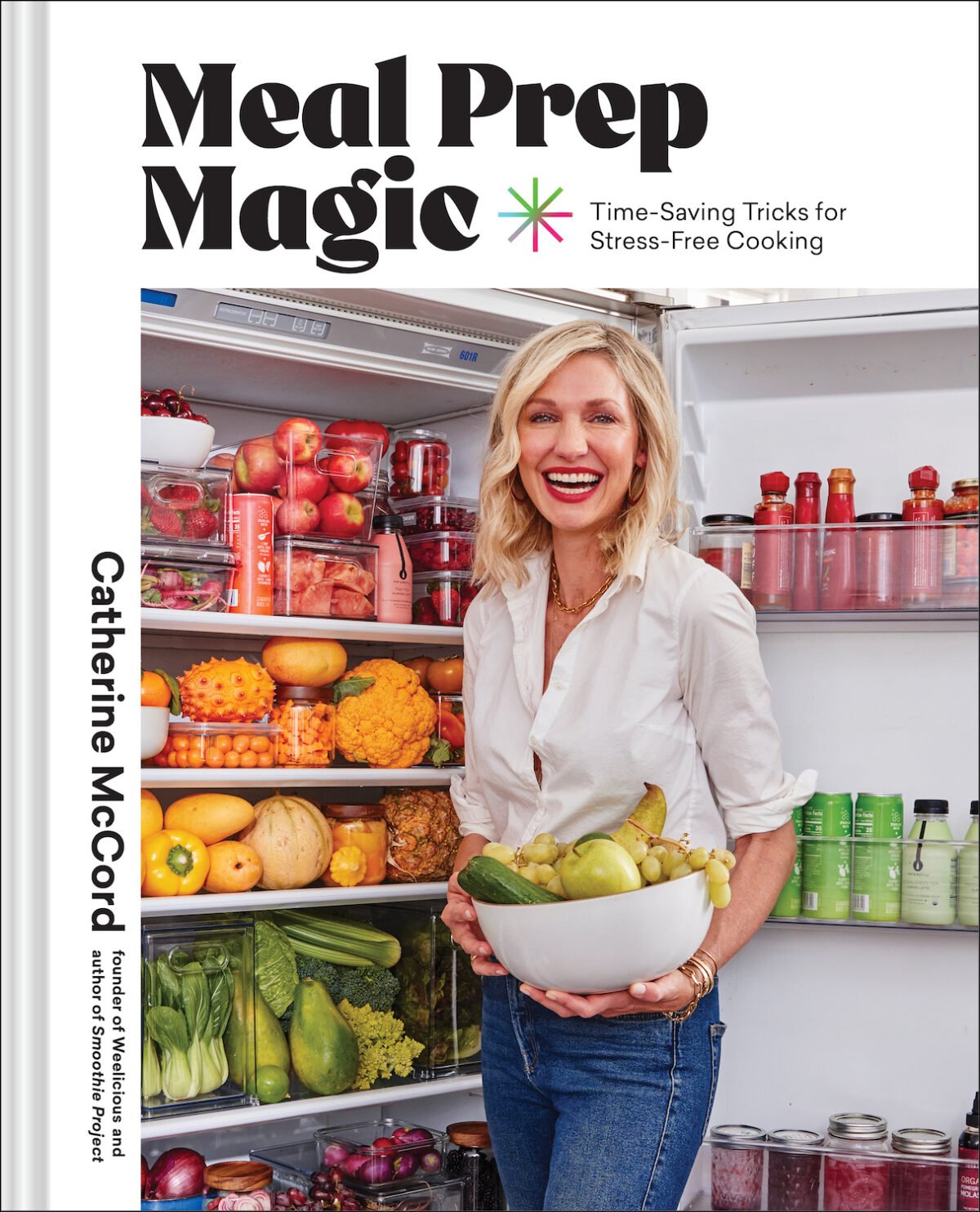 Become a faster, healthier cook!
With my step-by-step process, your kitchen will be beautifully organized and fast, healthy family meals will be at your fingertips—starting with 100 of my favorite recipes. I believe that success in the kitchen comes down to two things—organization and meal prep—and I'll show you how to master both in Meal Prep Magic.
One step beyond the ideological approach of Marie Kondo and The Home Edit, this is a practical guide to organizing the most important space in your home and using it. If you've ever lost leftovers to the back of the fridge, failed to find a spice that you know you bought, or faced a cabinet full of mismatched Tupperware, my advice will forever change your relationship to your kitchen.
After showing how to maximize your space for efficiency, I share my favorite family recipes. Including tried-and-tested secrets for saving time, these recipes are easy to prep ahead, make entirely ahead, contain basic ingredients that are always in your pantry, and/or strategically employ your freezer, air-fryer, Instant Pot, slow cooker, and more. Think grab-and-go breakfasts like Raspberry Creamy Chia Puddings, creative packed lunches including easy-to-assemble Salad Jars, healthy snacks like air-fryer crispy artichokes, and irresistible dinners that are even better leftover, such as lemony chicken thighs with lots of herbs.
By following my simple strategies for meal prepping, you'll always have food on-hand to enjoy throughout your busy week, limiting your trips to the grocery store and time spent in the kitchen. Eat healthy meals you love, while saving time, money, and your sanity. Never again stress out about what to make for dinner! Meal Prep Magic is a lifesaver for any and all home cooks and busy parents.
Order Signed Copies
Order in North America
Order in Australia
Order Internationally