One of the ways I'm able to make smoothies every morning, keep moths out of my pantry and make tons of meals ahead of time for busy nights is by keeping my freezer stocked and organized.
Here are a few of my favorite tricks to keep it easy to find everything and not waste a SINGLE thing: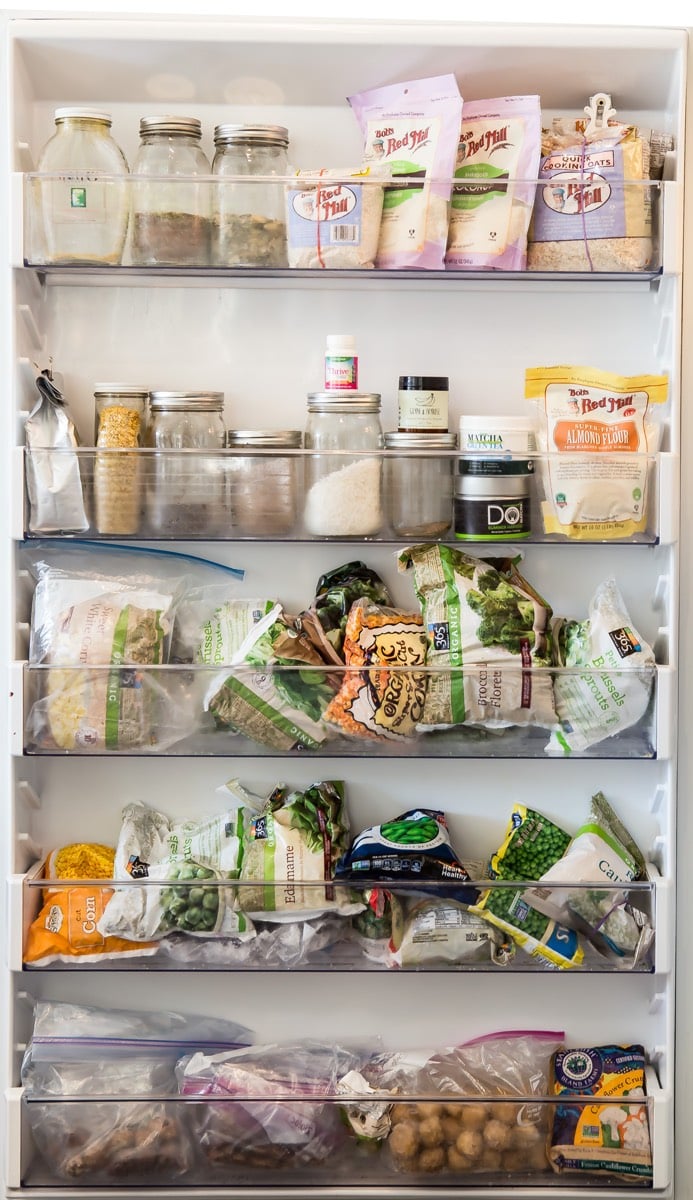 1. Buy or reuse plastic shoe bins to divide foods into categories like meat, fruits, frozen vegetables and more.
2. Blue painter's tape is your best friend. Use it to label bins and containers with the names of foods and expiration dates.
3. Mason jars are a great way to store everything from seeds, nuts, grains, coconut flakes, popcorn kernels and more.
4. Avoid getting moths (and their eggs) in your pantry by storing grains in the freezer for 10 days before moving to the pantry. I leave mine in the freezer permanently to make them last longer as well.
5. Leftover bananas? Freeze chunks of them on baking sheets and then transfer to storage bags. I use re-usable gallon size silicone bags to cut down on plastic bags. You can throw frozen bananas into your morning smoothie.
6. On the upper right in the red container are my wedding cupcakes. Think after 12 years they're still ok to eat?
For more freezer tips check out this video for how to freeze foods!
Share your tips in the comments below!