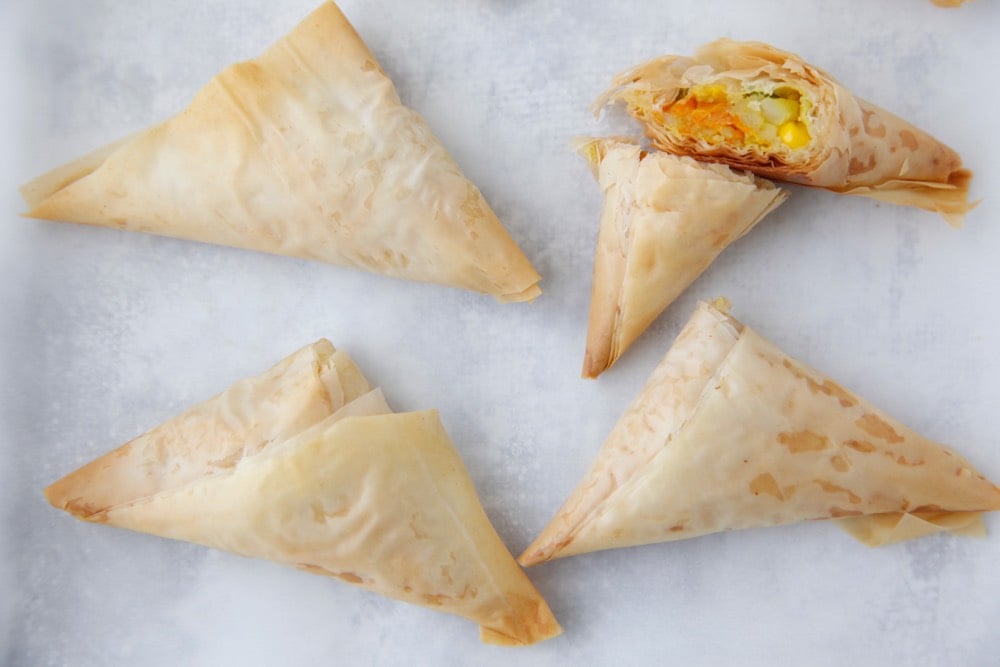 Pin
When we were trying to decide where to go on vacation this summer when I was almost 8 months pregnant all I could think about was lying on a beach somewhere with almost nothing to do, but swimming and playing with the kids in the cool water. We looked at resorts from Hawaii to the Caribbean and ended up where we were guaranteed good weather and sunshine, but picking the Turks in Caicos in my mind meant forfeiting good food. When I worked there in the past the food was mediocre at best. Boy have times changed.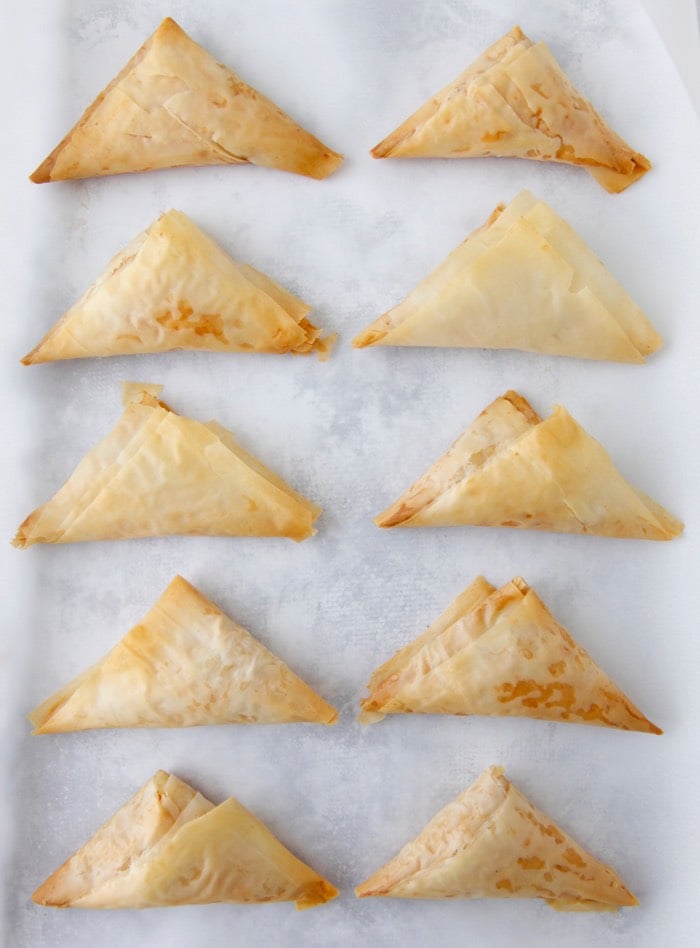 Pin
The hotel we chose had a beautiful breakfast buffet in the morning, so I didn't have to even think about cooking which in itself was a total luxury. For lunch I would make simple sandwiches and smoothies to keep us going as we spent most of our day riding bikes, playing in the ocean, pool and for dinner we would go out. When we were planning the trip I figured I would just be happy with the frozen food, one or two local fish and wilted vegetables I assumed most of the restaurants would serve. I couldn't have been more wrong.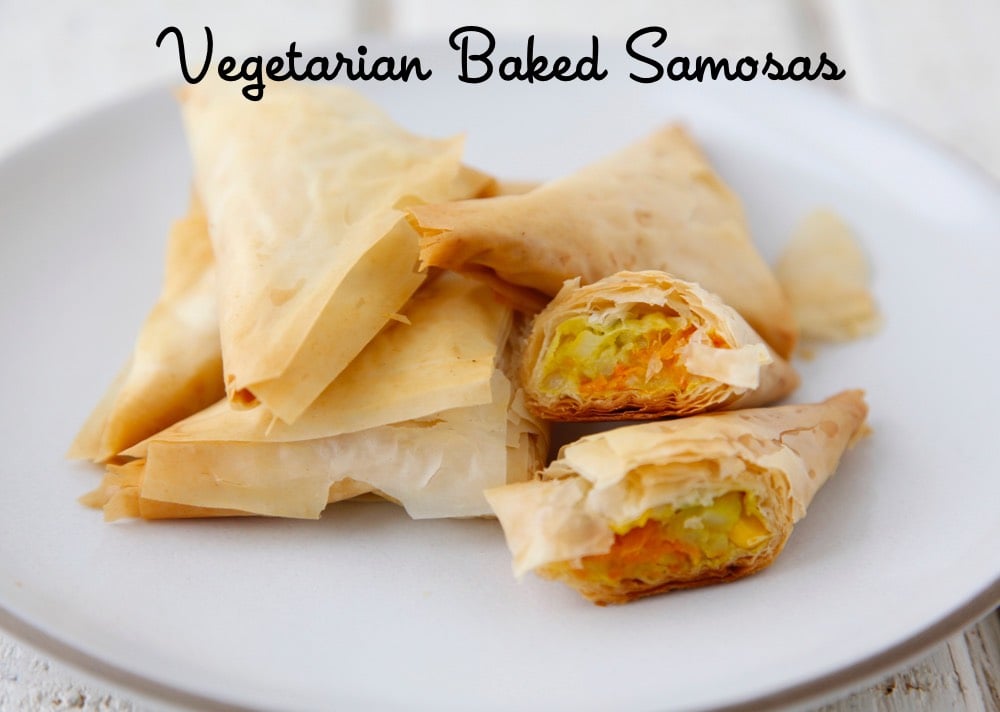 Pin
Every restaurant we tried was better than the one before and talk about diversity. French, Caribbean, Japanese, Vietnamese and beyond. Since we were there for Father's Day, I wanted to try something special for my hubby that we don't eat a lot of at home, Indian. I wasn't sure how the kids would like it as I don't cook a lot of Indian cuisine, but absolutely love it. We ordered way too much food, but I wanted to make sure I had a variety of dishes for them to try. When I tell you there wasn't a bit of food remaining on the table I'm not kidding. The kids loved the last dish more than the one before and even begged us to order a second serving of samosas, so I felt like I couldn't say no. They were filled with an array of vegetables and have a light, crispy outside shell made of puffed pastry. They were so delectable I bet the kids would have ordered even more.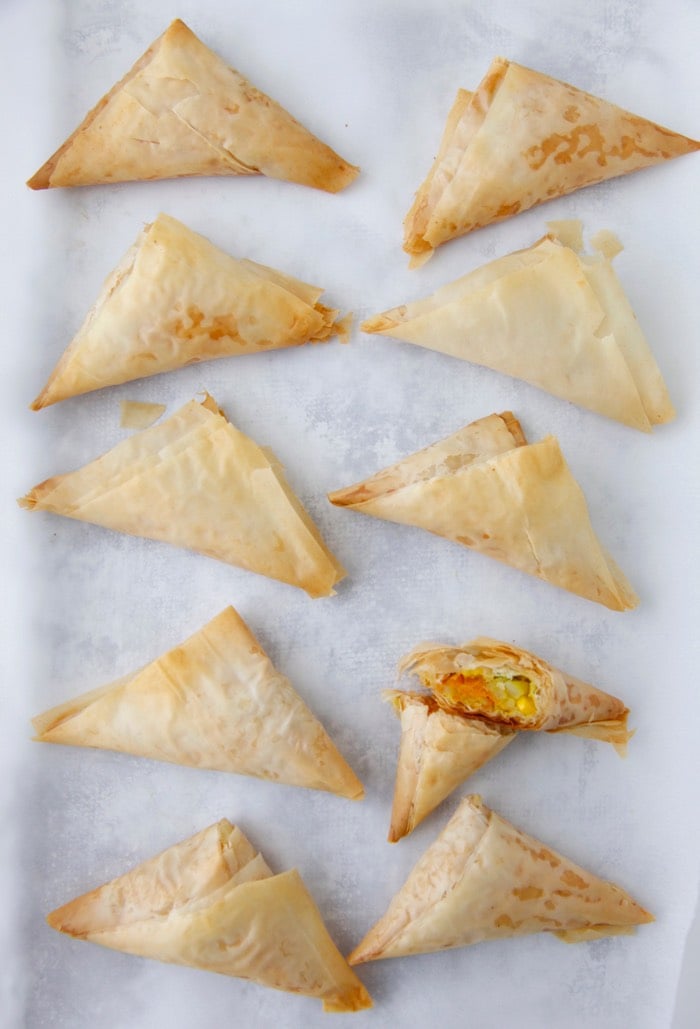 Pin
Once we got home we talked about how much we loved our special Indian dinner, so I recreated them by making these Vegetarian Baked Samosas. They're so special that I even double the recipe to freeze a bunch for busy school nights, so I can just pop a few in the toaster oven.
Sadly we're not going back to the islands any time soon, but I can still dream about our trip while taking bites of these tasty vegetarian treats!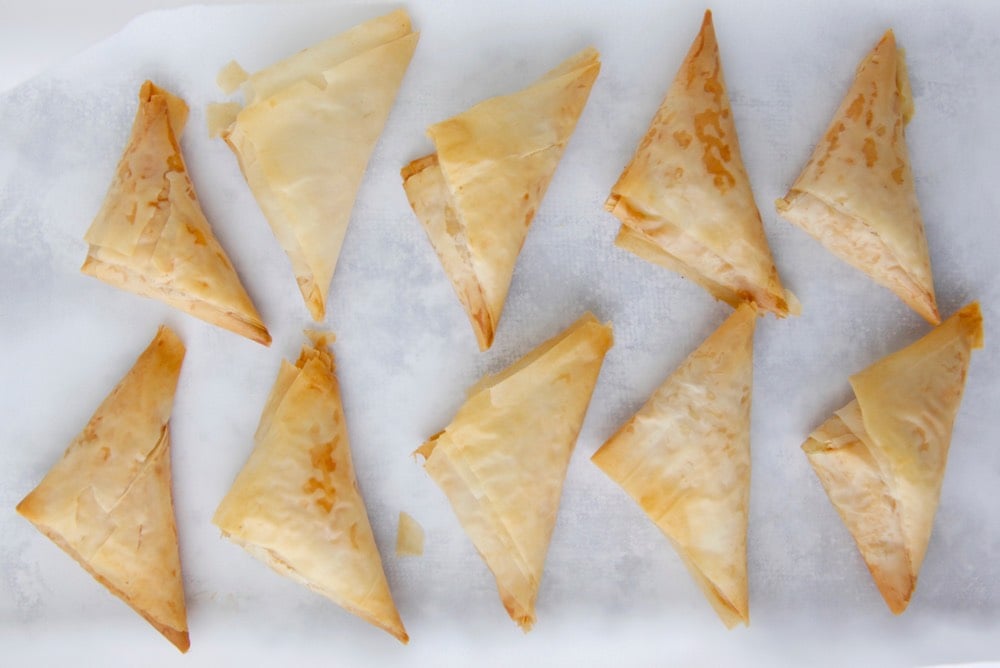 Pin
Vegetarian Baked Samosas
Ingredients
2

russet potatoes, peeled and cubed

1

large

carrot, peeled and grated

1/4

cup

frozen corn kernels, defrosted

1/4

cup

frozen peas, defrosted

1

teaspoon

garlic powder

1/4

teaspoon

ground cumin

1/4

teaspoon

turmeric

1/2

teaspoon

kosher salt

1

package (20 sheets)

9x14 phyllo dough

4

tablespoons

melted butter
Instructions
Thaw the phyllo dough following the directions on the package. Unroll and cover with a damp paper towel to prevent drying.

Place the potatoes in a saucepan, cover with water, and bring to a boil.

Boil the potatoes until fork tender, about 10 minutes. Mash the potatoes until smooth.

Add the carrots, corn, peas, garlic powder, cumin, turmeric, and salt to the mashed potatoes and stir to mix well.

Place one phyllo sheet down and brush with melted butter using a pastry brush. Repeat with two more sheets so you have 3 sheets of phyllo stacked in front of you. Cut lengthwise into 3 strips.

Place 1 tablespoon of the filling at the bottom end of each strip. Fold the corner of the dough over the filling to form a triangle. Continue to fold the triangle over itself. Brush the top with melted butter. Repeat with remaining phyllo and filling.

Place triangles, seam side down, on a baking sheet. Bake for 30 minutes, until golden brown.