I'm still full from an entire day of gobbling up Thanksgiving dishes with seconds and even thirds on my plate, but that doesn't stop me from wanting to cook for everyone this weekend. Got a crowd? You need a crock pot to make your life easier.
My girlfriend, Staci, always says Baked Ziti is one of her kids' favorite recipes, so much so that she knows all of the ingredients and measurements by heart, a bonus when you're at the grocery and forget your shopping list. I played around with making a version of Baked Ziti made with tons of grated veggies and lots of cheese in my Crock Pot Hook Up system which is especially awesome when you're entertaining a crowd and want to keep all of your food warm. That means Baked Beans, Warm Apple Cider, Pulled Pork Tacos, Four Bean Chili and more! All you do is connect up to 6 crock pots together so when you're ready everything is right in a row and only uses one electrical plug for the entire system. Pretty cool, efficient and effective! For a chance to win your own Crock Pot Hook Up entertaining system, just hop on over to the contest page to enter!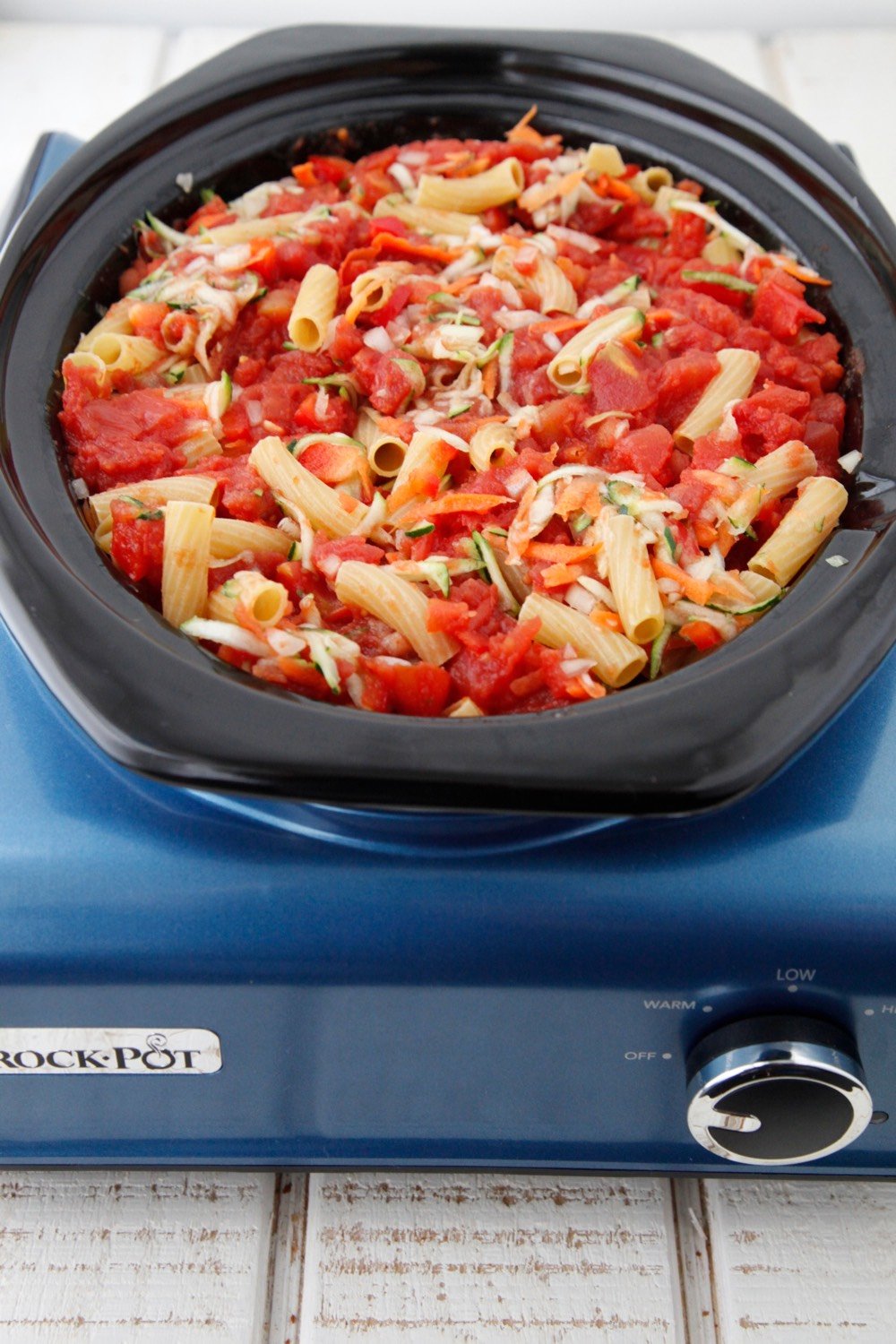 For more inspiration check out this gallery of slow cooker recipes for any meal!