Crock Pot Pulled Pork Tacos are easy to make, utterly scrumptious and will up your taco game to levels you only could have imagined were possible.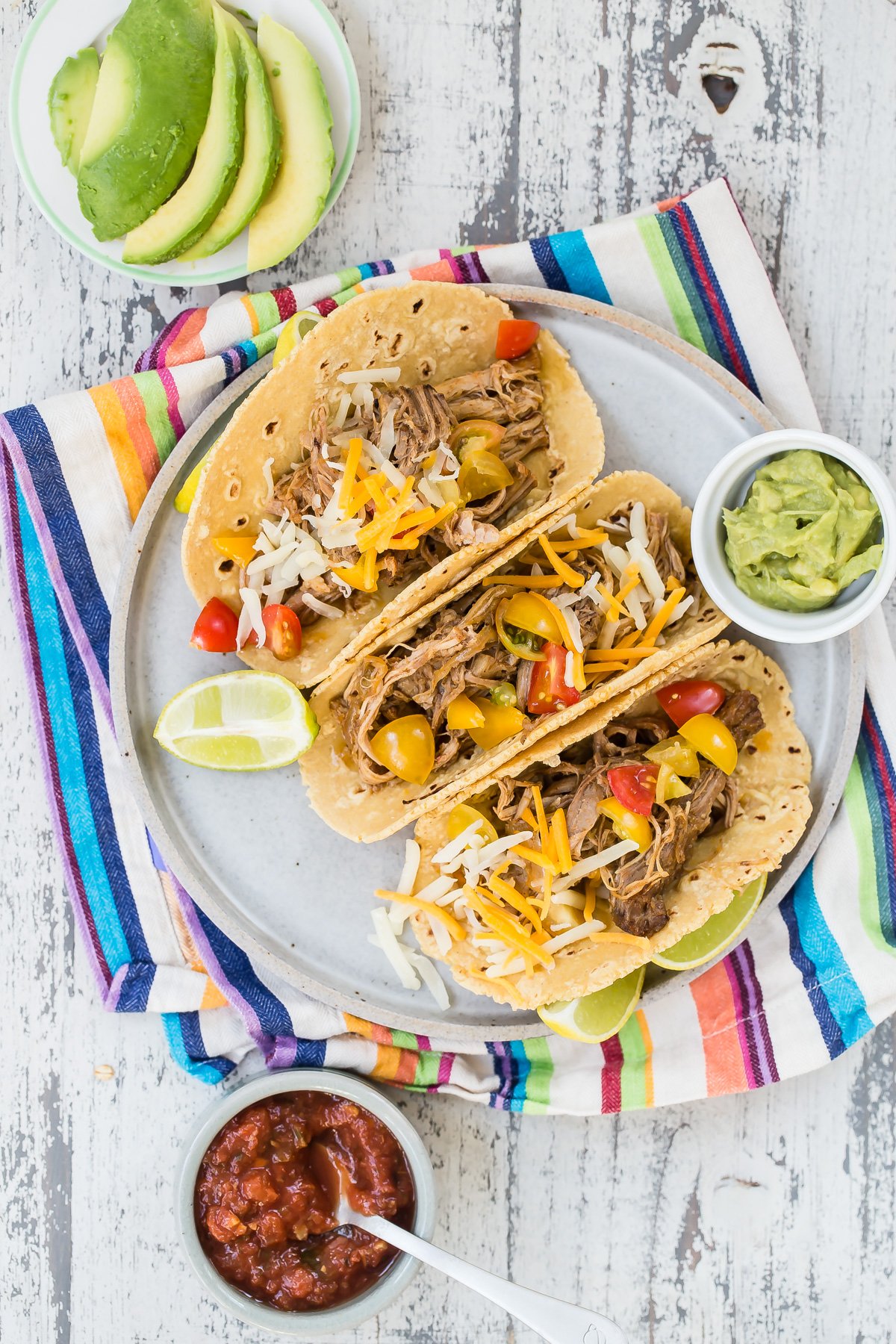 Grandparents are the best! Thank goodness for the days when I'm totally overwhelmed and they come to pick Kenya up and take him on an outing. It's been quite a while since my dad hung out with a 3 1/2 year old, but he's really stepped up to the plate and surprised me with his love and time playing with his grandson. There have been adventures going to see trains, the zoo and even to the golf course (I think I know who has more fun on that outing).
What always accompanies these little jaunts is a meal or two. Quite often when Kenya comes home he'll have in his hand a half eaten cheese sandwich on the most dreaded, whitest bread I've ever seen. There have been trips to the car wash where I've later found a pack of half-eaten chewing gum or a 16 ounce bag of sugar coated gum drops (I let out a little squeal of terror when I discovered those).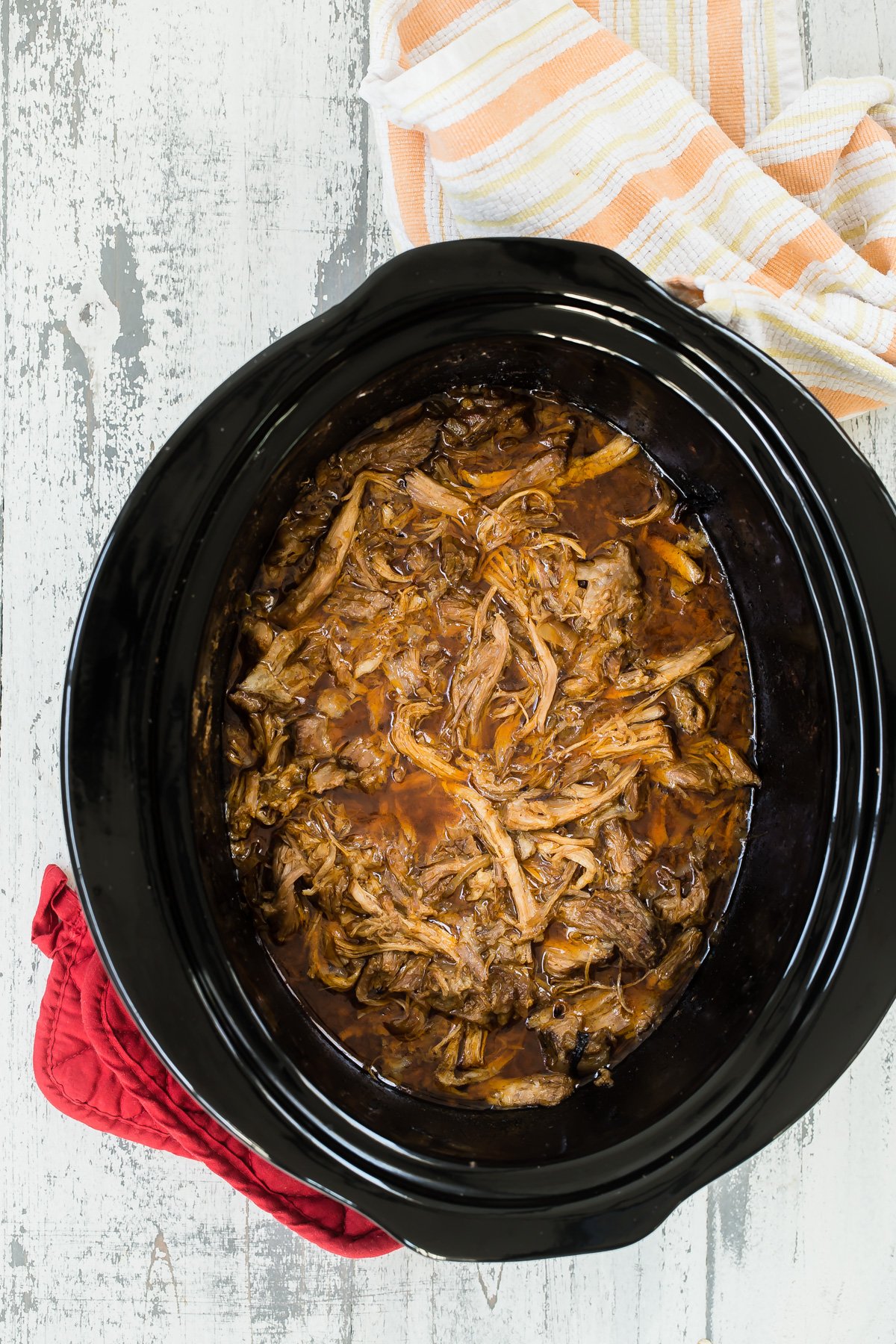 When Kenya came home 2 weeks ago holding a pulled pork taco, I looked at my dad as if he had two heads. "Really Dad, you got a 3 year old a pulled pork taco"? I figured there was no way that Kenya would ever want something like that, but my dad had reassured me that this was Kenya's doing, he had ordered it on his own (oh yeah, blame the kid)! To my amazement though, Kenya sat down at our table and chowed the entire thing in no time flat. He even asked if we could go get another one!
This all leads me to my obsession with recreating the pulled pork from our local taco stand (which is amazing, by the way). What do they put in it to make it taste so good? I finally realized it isn't the ingredients so much as it's the WAY they cook their pork. Soft, tender, juicy, it must take hours to get that "fall off the bone" texture.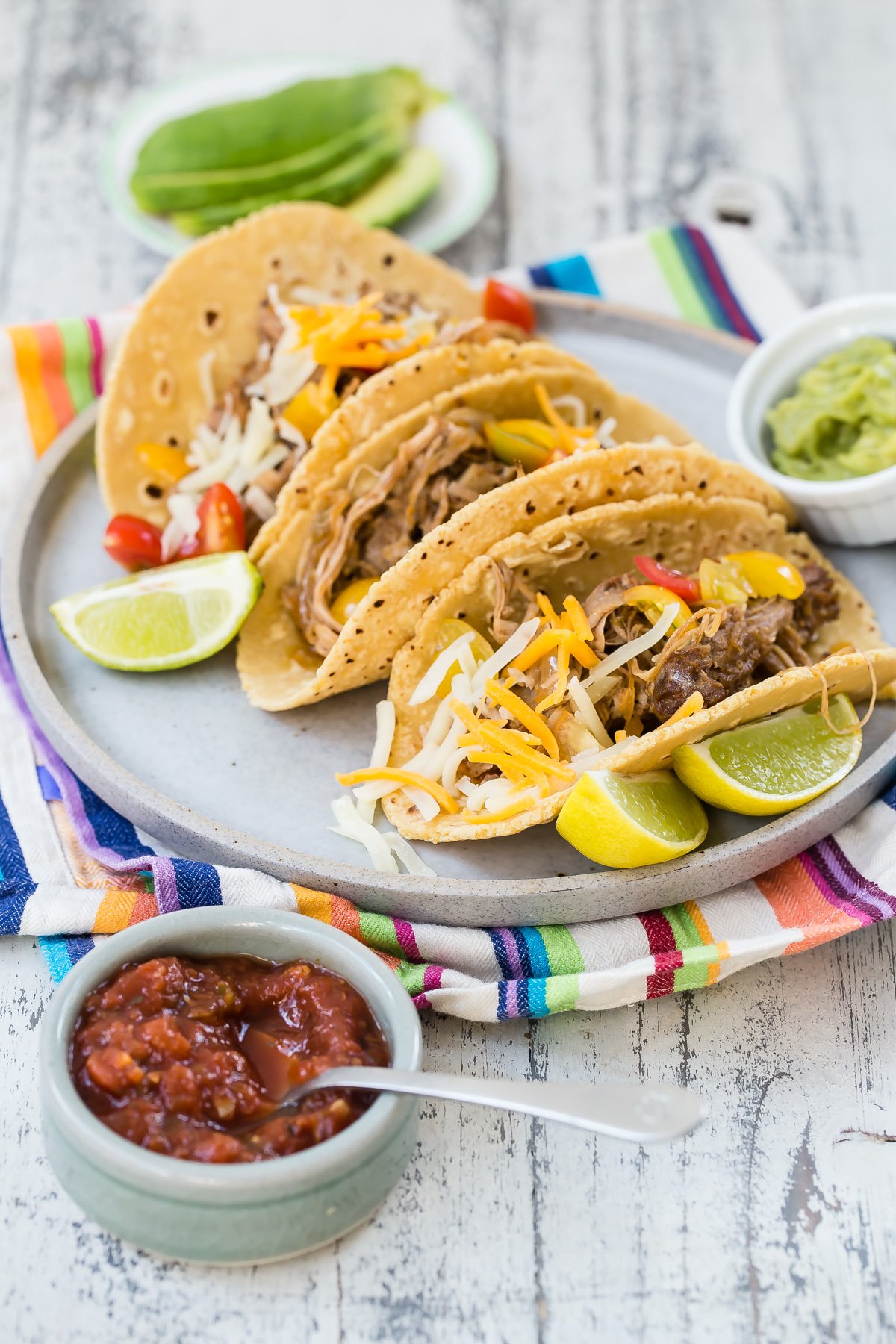 I don't know whether they use a slow cooker or just a cast iron pan in the oven, but I do know that I've now made this dish several times over the past two weeks and I can't keep the leftovers around long enough to enjoy them for myself they disappear so fast. The best part is there is next to no work for me except to enjoy my family and the final results!
Thank you to all the grandparents in our lives that are not only nurturing and caring for our precious little ones, but hopefully turning them on to foods and adventures that we may not always have the time to ourselves.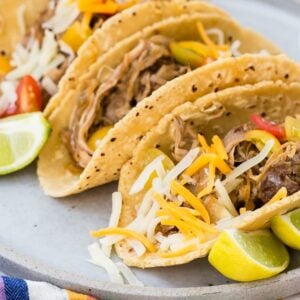 Crock Pot Pulled Pork Tacos
Ingredients
1

tablespoon

cumin

1

teaspoon

garlic powder

1

teaspoon

chili powder

1

teaspoon

onion powder

1

teaspoon

paprika

1

teaspoon

oregano

1

tablespoon

kosher salt

1

3-1/2 to 4 pound pork shoulder, rinsed and cleaned

1

16-ounce jar

mild salsa

1

package

corn or flour tortillas
Instructions
Place the first 7 ingredients in a bowl and mix.

Place the pork shoulder in the Crock Pot (slow cooker) and rub all over with the seasoning mixture. Pour the jar of salsa around the pork shoulder.

Cook on low heat for 8-10 hours.

Remove the pork to a plate and using 2 forks, shred into bite size pieces (I like to remove the visible pieces of fat).

Pour a scoop or two of the juices into the pork and stir to combine (If you want to remove the excess fat from the juice you will use, pour it into a cup and refrigerate it until the fat solidifies and can be easily scooped out. Only the juices will remain).

Nutrition
Calories:
570
kcal
|
Carbohydrates:
26
g
|
Protein:
44
g
|
Fat:
32
g
|
Cholesterol:
140
mg
|
Sodium:
1630
mg
|
Fiber:
3
g
|
Sugar:
3
g