Green Treats are the easiest way to get in your daily vegetable and are a simple, delicious snack.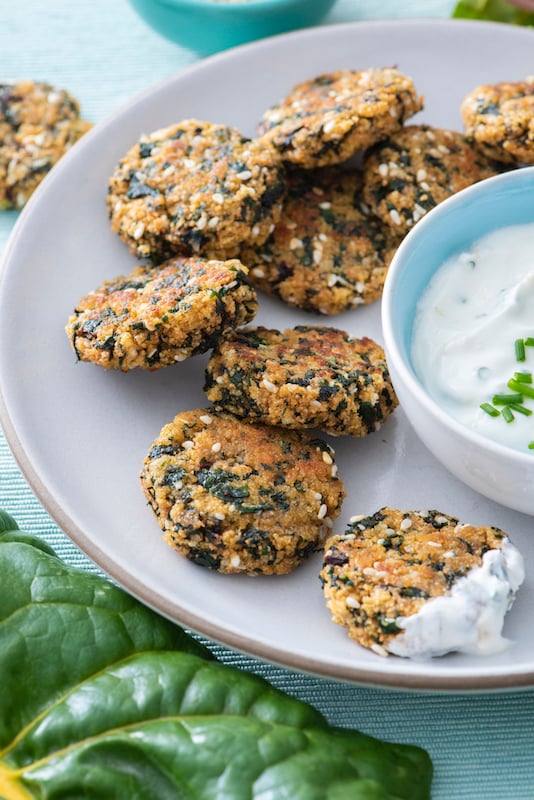 Quite a while ago now, I received an email from a Weelicious user named Katie kindly thanking me for our baby frittata recipe. I felt a great deal of pride reading that the only way her son would eat eggs was when she made him baby frittatas. She reciprocated by giving me the most genius recipe idea: green cookies.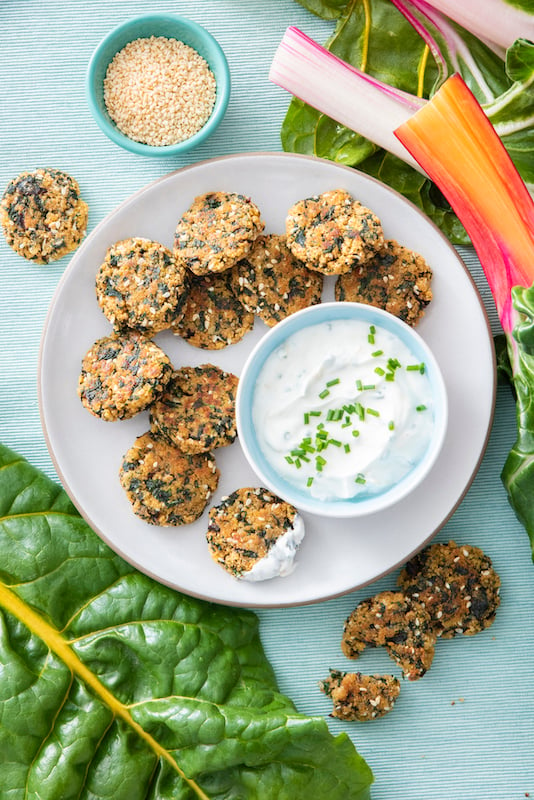 Katie's mother had made a them for her when she was a baby and she continues the tradition by making them for her son. If your toddler or even older kids protest against eating greens, you have to get them to try these! I call them Green Treats only because I like for my kids to associate cookies with dessert, but no matter what you call them, I guarantee your family will call them delicious.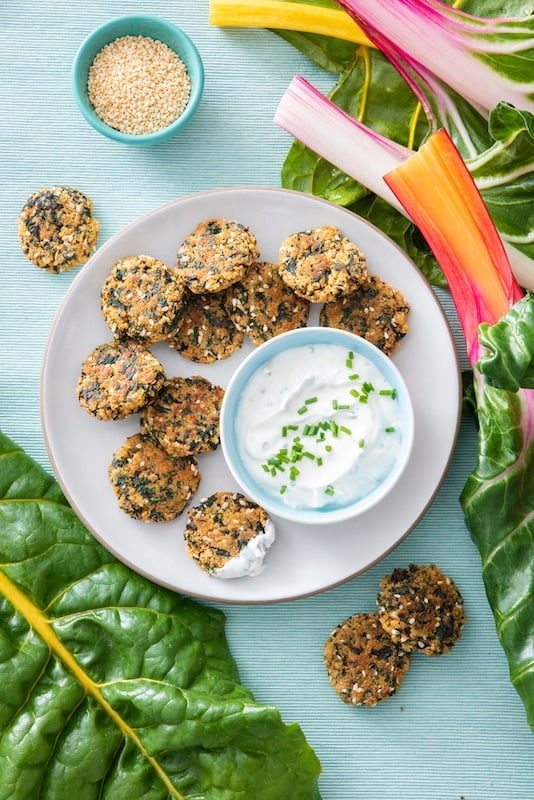 I made a dozen of these green treats when I was testing them out. I got one, and the kids along with my husband polished off the rest. They're that good AND super healthy! Besides their green color, you'd never know they're packed with a healthy veggie. I made a second batch and froze them so we can have them on hand as snacks for the coming weeks. They stay fresh in the freezer for about 4 months. I just take them out, defrost them and heat them up as I need.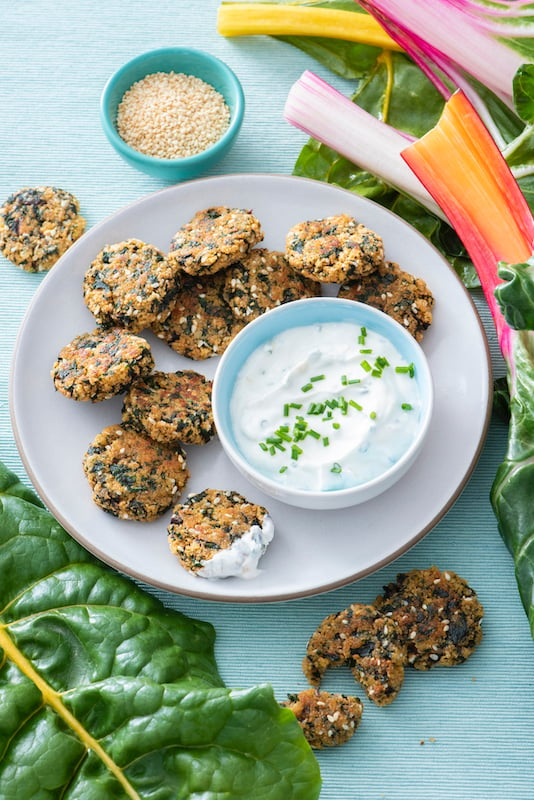 You've got to try this recipe. It's super simple, delicious and good for you and your little ones! I promise they'll start asking for Green Treats for a snack all the time after they try them!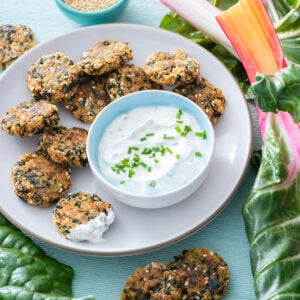 Green Treats
Ingredients
1

large bunch of swiss chard, stems removed and chopped (spinach will also work)

2

eggs, whisked

1

cup

white or whole wheat matzo meal (whole wheat or plain-breadcrumbs will work too)

1

teaspoon

kosher salt

1/2

teaspoon

garlic powder

1

tablespoon

sesame seeds

oil for cooking
Instructions
Cook the chard in a steamer pot of boiling water for 6-8 minutes or until tender.

Chop the chard very fine.

Place all the ingredients, except the oil, in a bowl and combine thoroughly.

Using 1 tbsp of the mixture, form into small patties.

Heat a thin layer of oil in a saute pan over medium heat.

Cook the patties for 3 minutes on each side or until golden.

*After step 4, place patties on a baking sheet and freeze for 30 minutes then place par-frozen patties in a ziploc bag, label and freeze up to 4 months. When ready, defrost in fridge for 24 hours and follow steps 5-7.
Nutrition
Calories:
60
kcal
|
Carbohydrates:
10
g
|
Protein:
3
g
|
Fat:
1
g
|
Cholesterol:
30
mg
|
Sodium:
260
mg
|
Fiber:
1
g