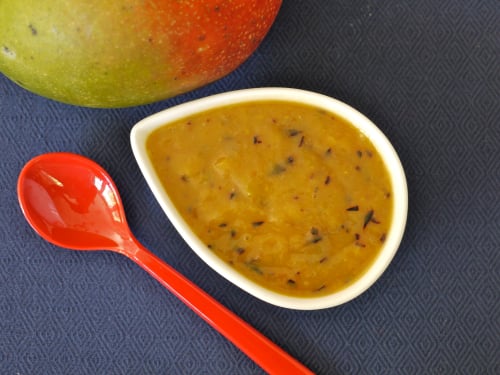 There's nothing sweeter to feed a brand new little eater than fresh fruits when they are ripe and in season! Why serve your baby the same old ho-hum applesauce or other single-fruit purée when you can give him or her this creamy, naturally sweet, delicious homemade puree made from a variety of what nature has to offer?
My kids may be way past the baby food stage, but they still love this Mango Blueberry Puree. I frequently put it in their school lunch in place of applesauce. And if my little ones can't get enough of this vitamin-packed puree, I bet your baby won't be able to either!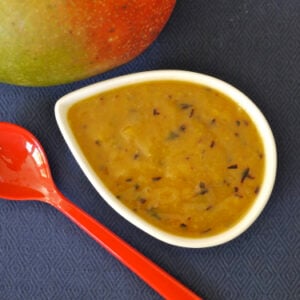 Mango Blueberry Puree
Instructions
Place all of the ingredients in a food processor and puree until smooth.

Serve.

For an extra treat for you, toss all of the ingredients in a blender with 1/2 cup of milk for a delicious and nutritious smoothie!