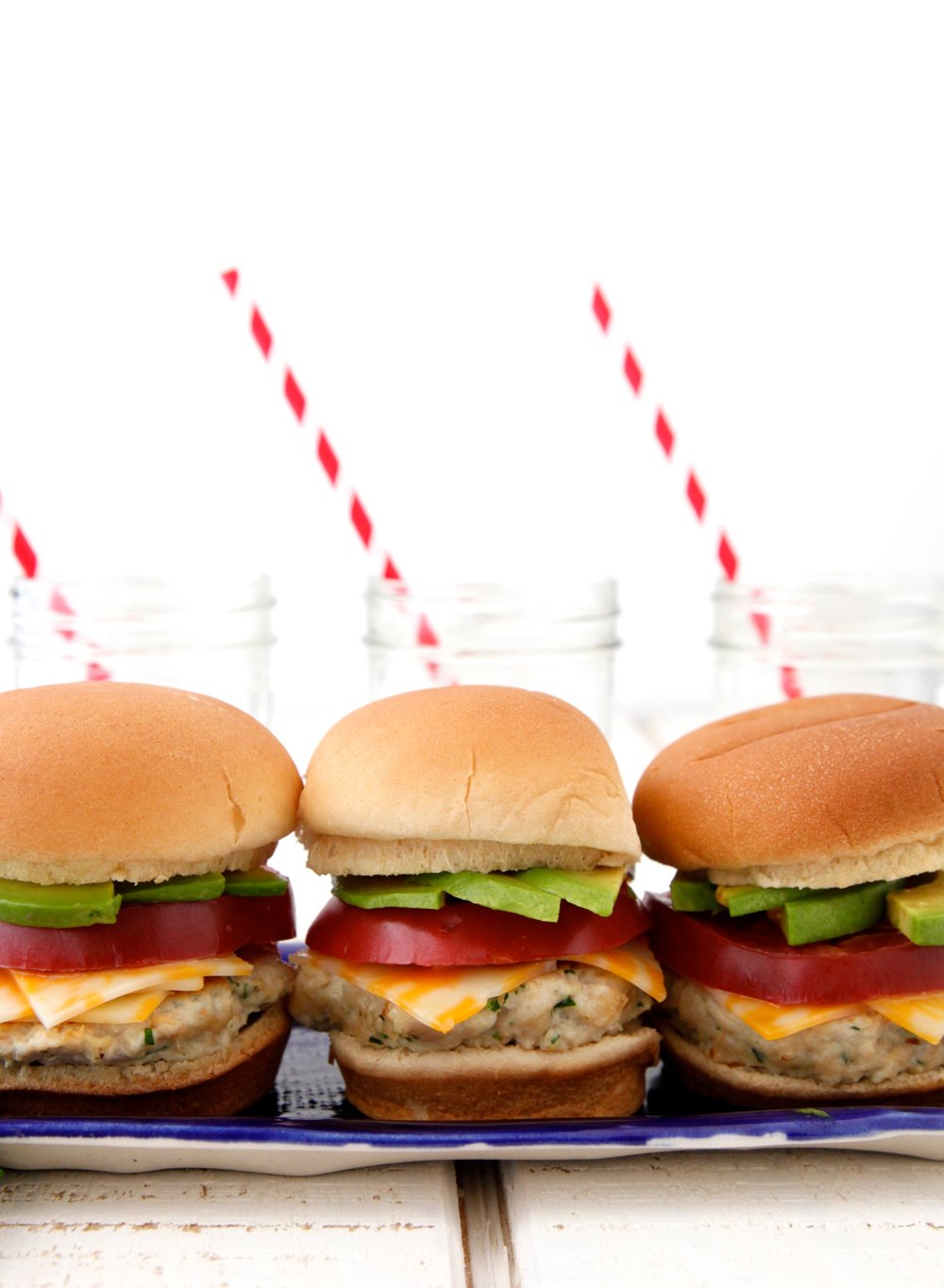 I always used to consider barbecuing to be "man duty". I don't mean to be sexist by saying that. Growing up in Kentucky in the 70's, that's just the way it was. I have no idea why men and grilling were so inextricably linked during my childhood, but I can assure you that it had absolutely nothing to do with culinary prowess. My dad and Uncle Jim were completely inept in the kitchen (sorry guys), but that didn't seem to matter. When it was grillin' time they were ordered out of their lazy boys and sent outside to cook burgers, straightforwardly made from ground beef mixed with a healthy dose of Jane's Krazy seasoning. We always knew what to expect out of these patties — nothing special.
As I got older, I not only realized that barbecuing is not just for the boys, but I also discovered that burger making can be a heck of a lot more exciting than the ones I grew up with.
Say you've got a crowd coming over this summer and want to serve them something a little bit jazzier than the same ol' burgers you're used to making. These Mexican Chicken Sliders are a great change of pace, made with juicy ground chicken and infused with south of the border flavors like fresh cilantro, cumin, garlic and onion.
These mini burgers are so foolproof, I suggest you hand the boys the recipe and then send them outside so they can feel like they are fulfilling their manly grilling responsibilities. Meanwhile you can kick up your heels and have a good time!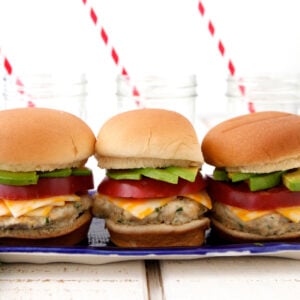 Mexican Chicken Sliders
Instructions
In a large bowl, combine all the ingredients, except the oil, and mix to thoroughly combine.

Divide the mixture into 8 equal portions and form into mini patties. You will use about 1/4 cup of the mixture per patty.

Heat the oil in a skillet over medium heat and cook for 4 minutes on each side, or until chicken is cooked through.

Serve with desired toppings and accompaniments.