Pin
This is hands down my favorite time of year. When the weather starts to get a bit cooler (which is a big deal when you live in Los Angeles) and you're craving fall boots, turtlenecks, and a temperature plunge. Even more exciting are the holidays that start on Oct 31st and keep going until the end of the year.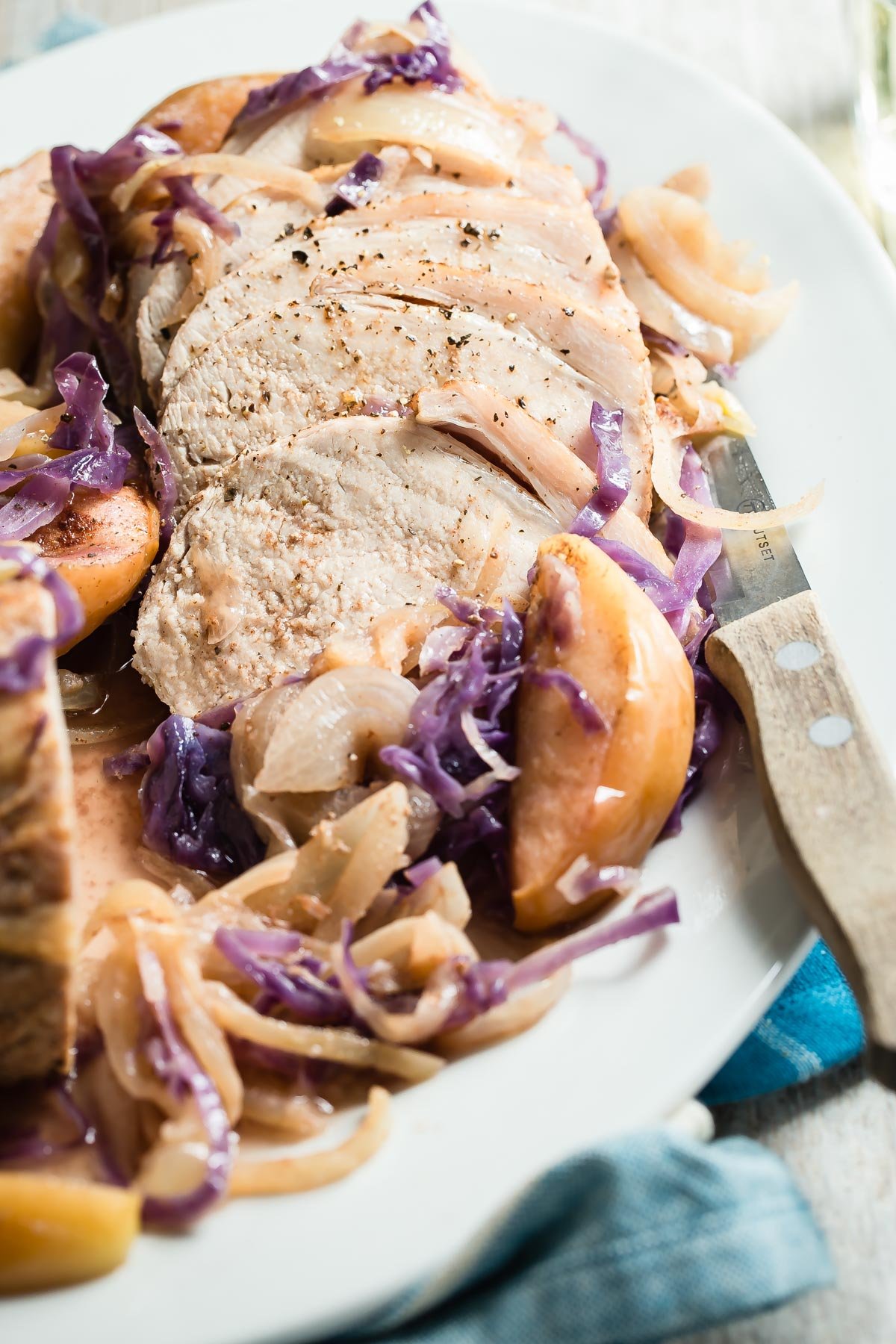 Pin
I love that Halloween fell on a Monday this year because it gave our family time to hunker in, create our Halloween costumes, brew up some warm cider and make this Slow Cooker Pork Roast with Apples and Onions. Just these little moments when we get to stop and cook together makes my week feel complete.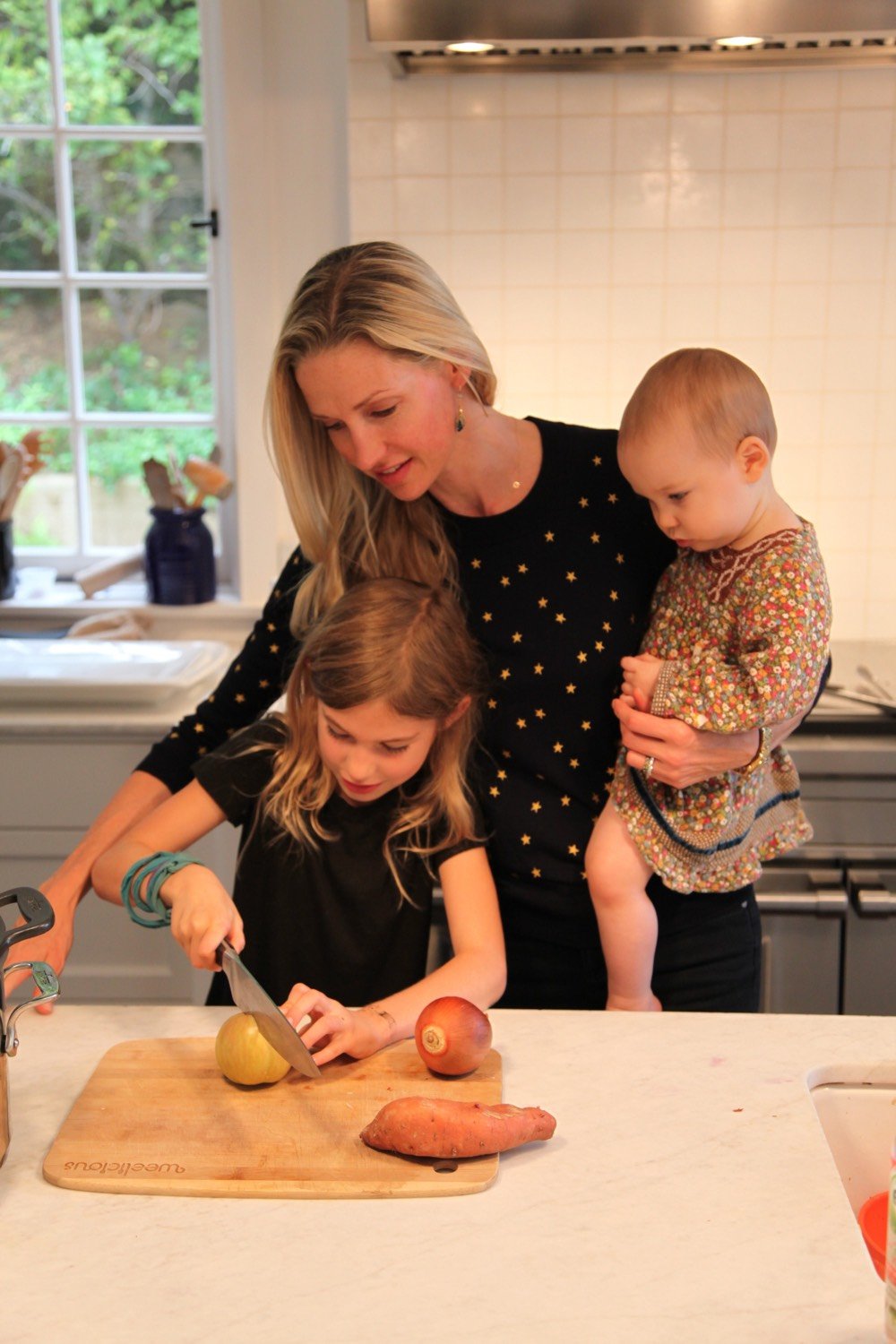 Pin
As I put Chloe to bed tonight and I was telling her how much I loved her and hoped that I was a good Mommy to her she said "you always cook for me so I know you love me". It made my heart melt more than she will ever know.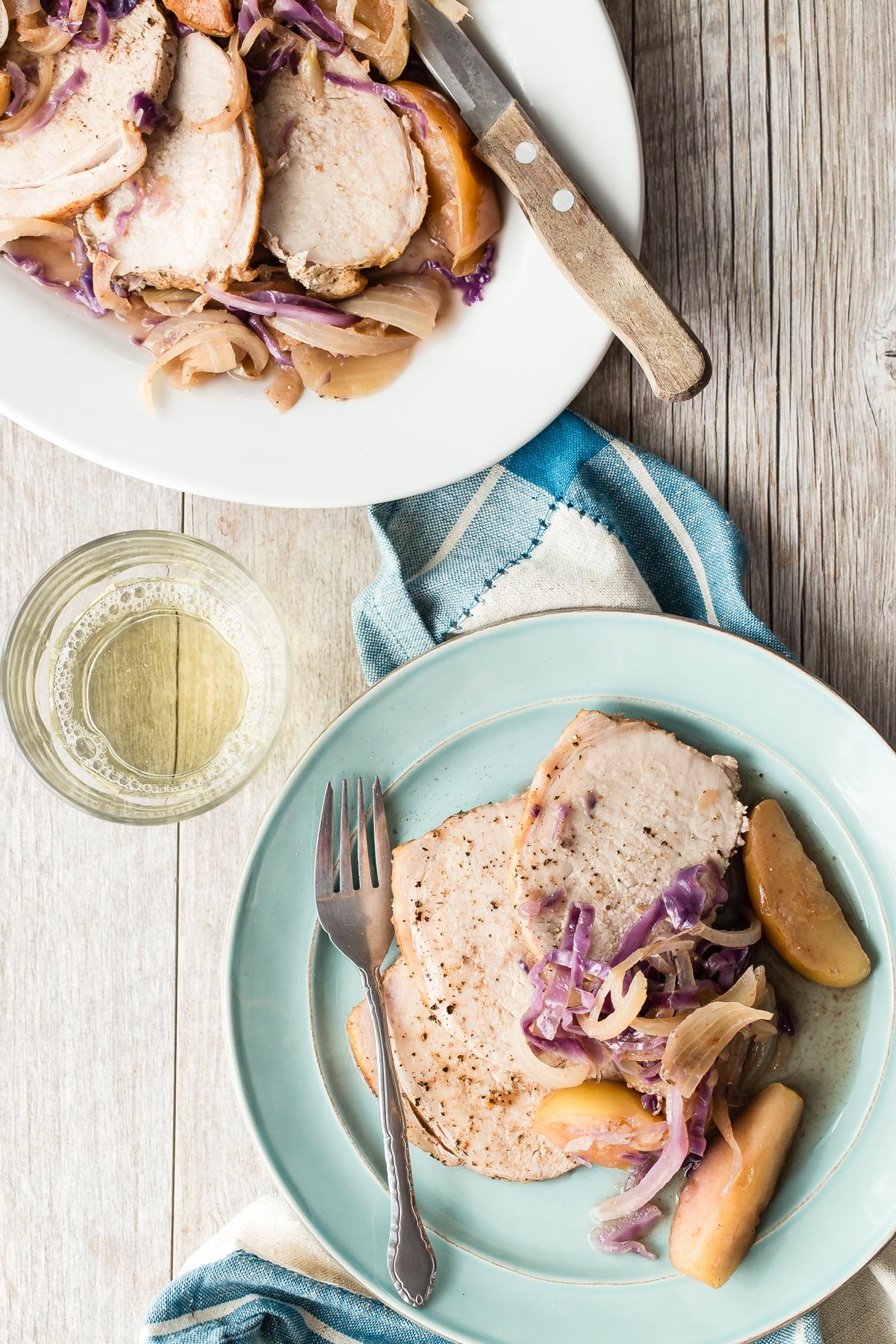 Pin
While Halloween, Thanksgiving, Christmas and New Years are the big holidays that we're all focusing on over the next few months, it's those small moments during the year that not only feel good, but should taste good too. These are those moments when you're watching a movie together, sitting reading a book or making a dish that you really love.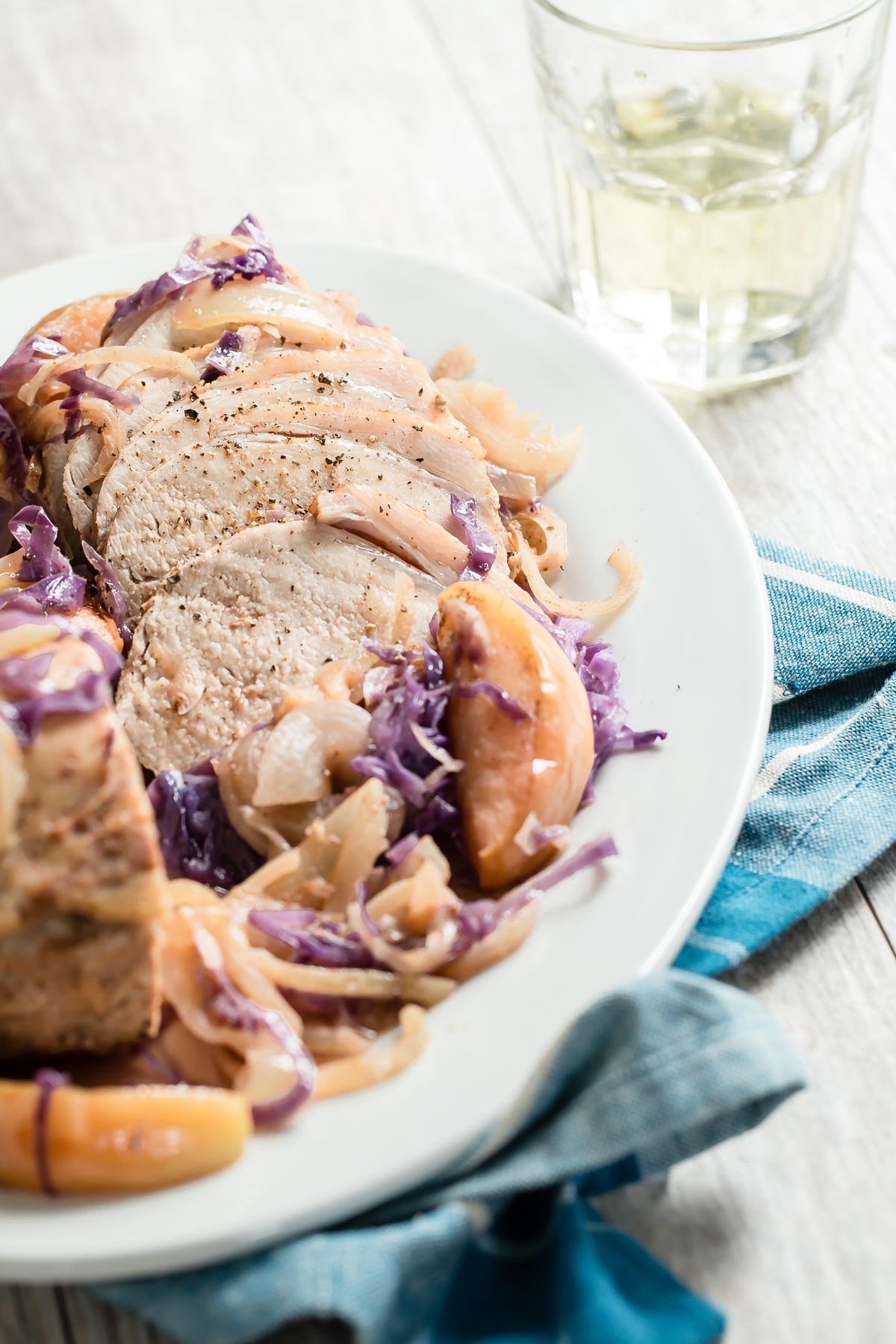 Pin
Chloe and I are big pork lovers, so I let her help me come up with a slow cooker recipe we can prepare together. It gave us a chance to work on her costume while it cooked, but I could see this being a great meal after a hectic day of holiday errands. Did I mention that it makes the house smell like heaven?! If it makes her happy that I cook for her, having her in the kitchen with me makes my heart explode.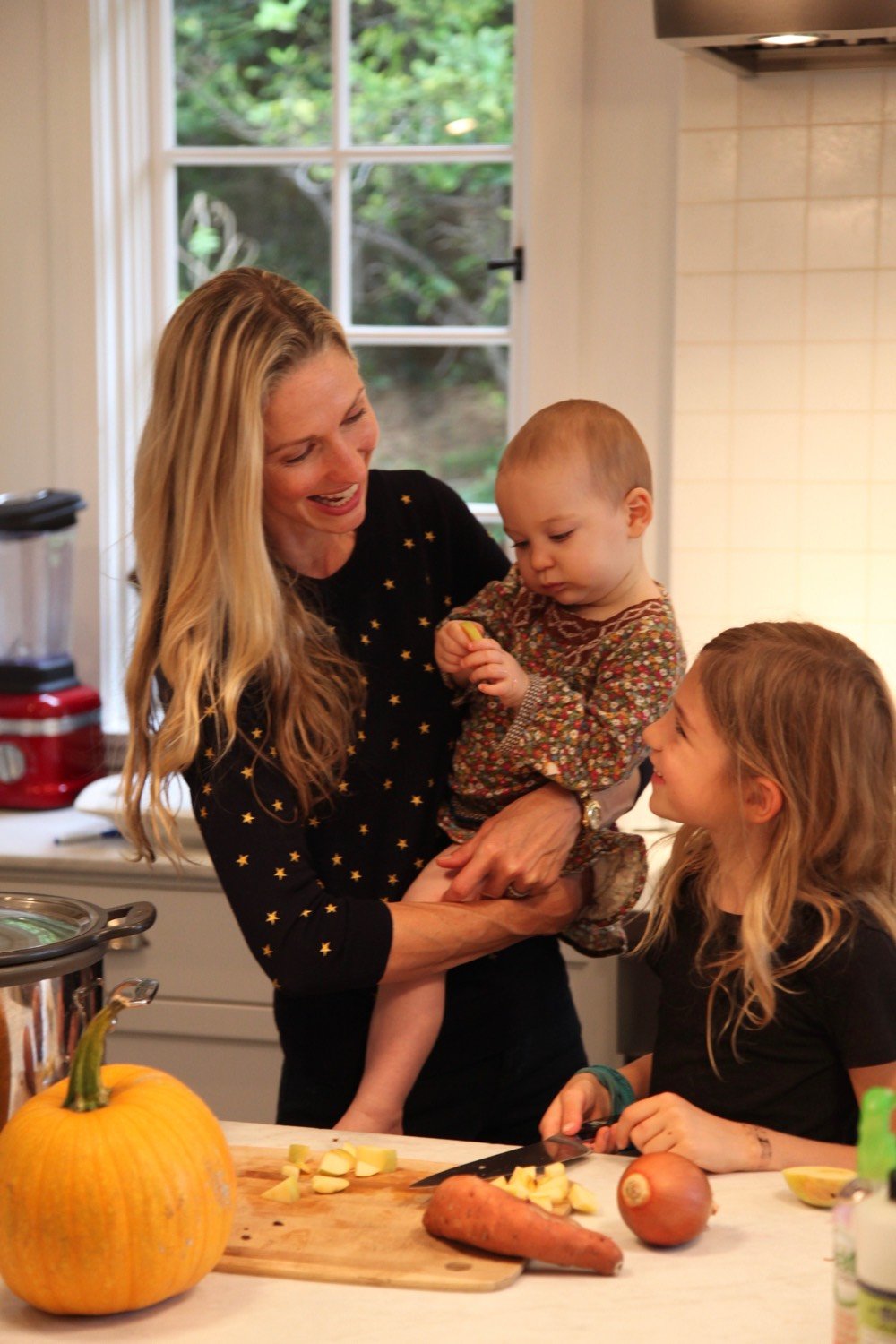 Pin
Last weekend we went to the farmers market and bought an entire box of Gala and Pink Lady apples, garnet yams (close cousins to sweet potatoes) and sweet onions and picked up this pork loin roast which is always the perfect accompaniment to sweet fruits.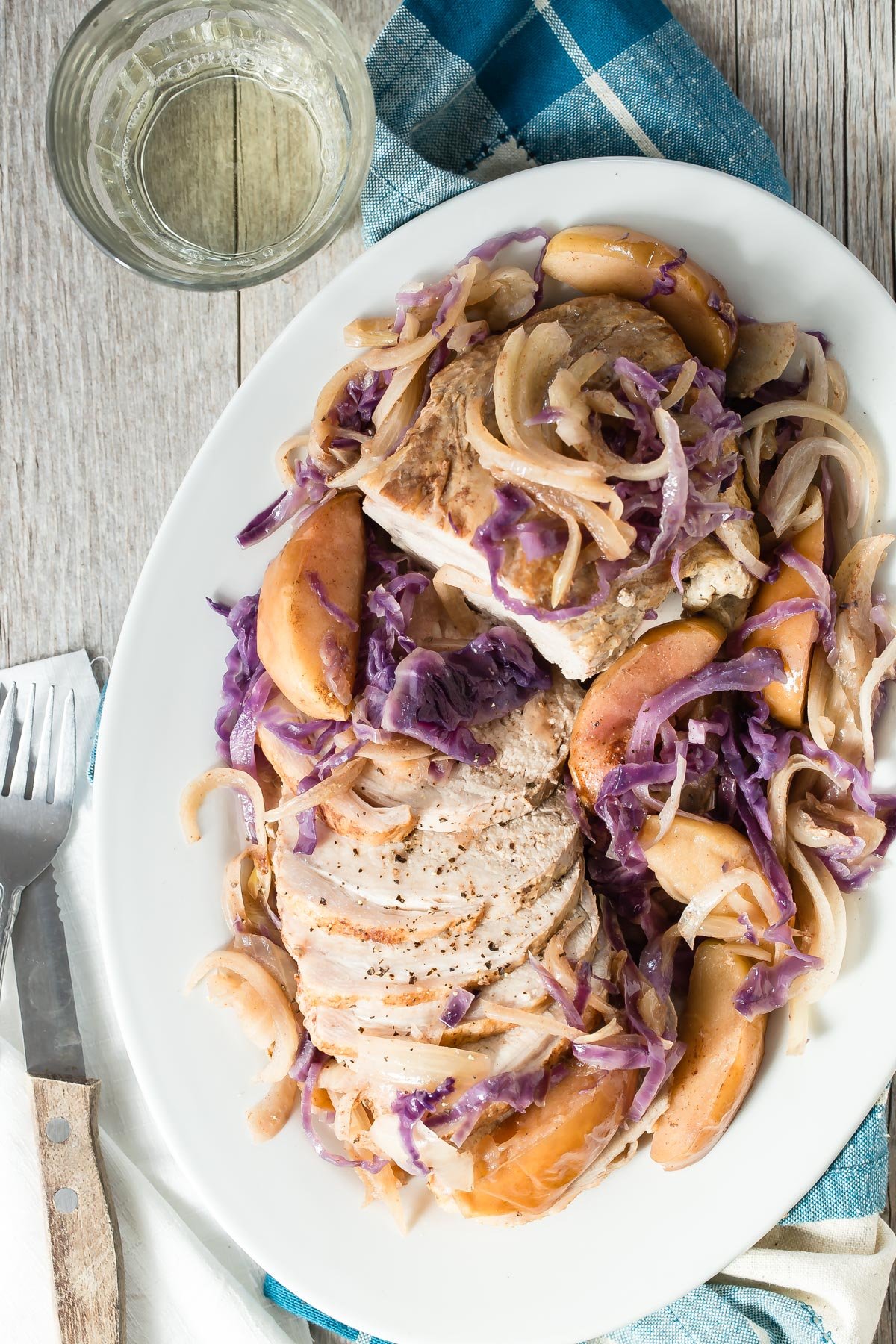 Pin
Whenever I see pork and apples on a restaurant menu together it's my go-to order. There's just something about the combination that makes me giddy inside and craving fall flavors.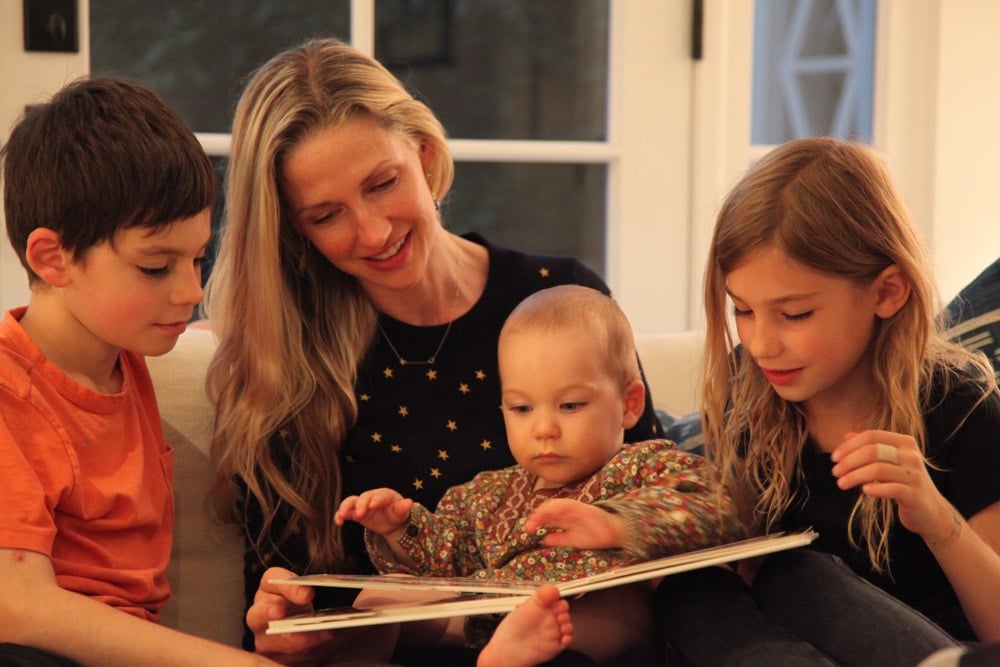 Pin
When cooked on low in a slow cooker, a pork loin roast becomes tender, moist, juicy and down right delectable. It's the same way I feel when Chloe cooks with me. I want to eat her up!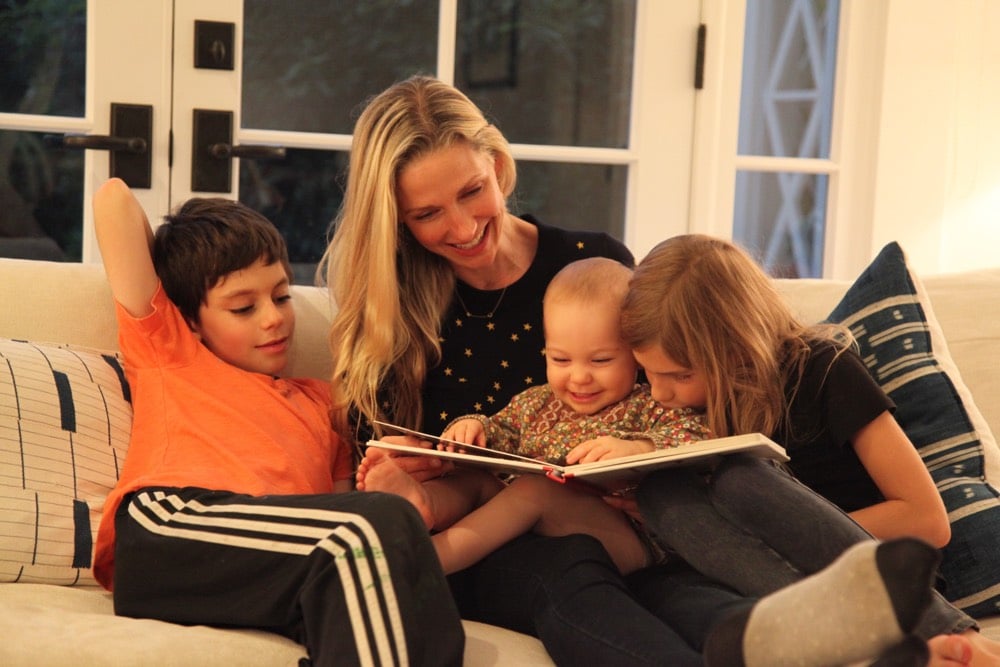 Pin
This is one of those recipes that's all about slow and steady wins the race, just like those small sweet moments you have to grab hold of when you have the chance.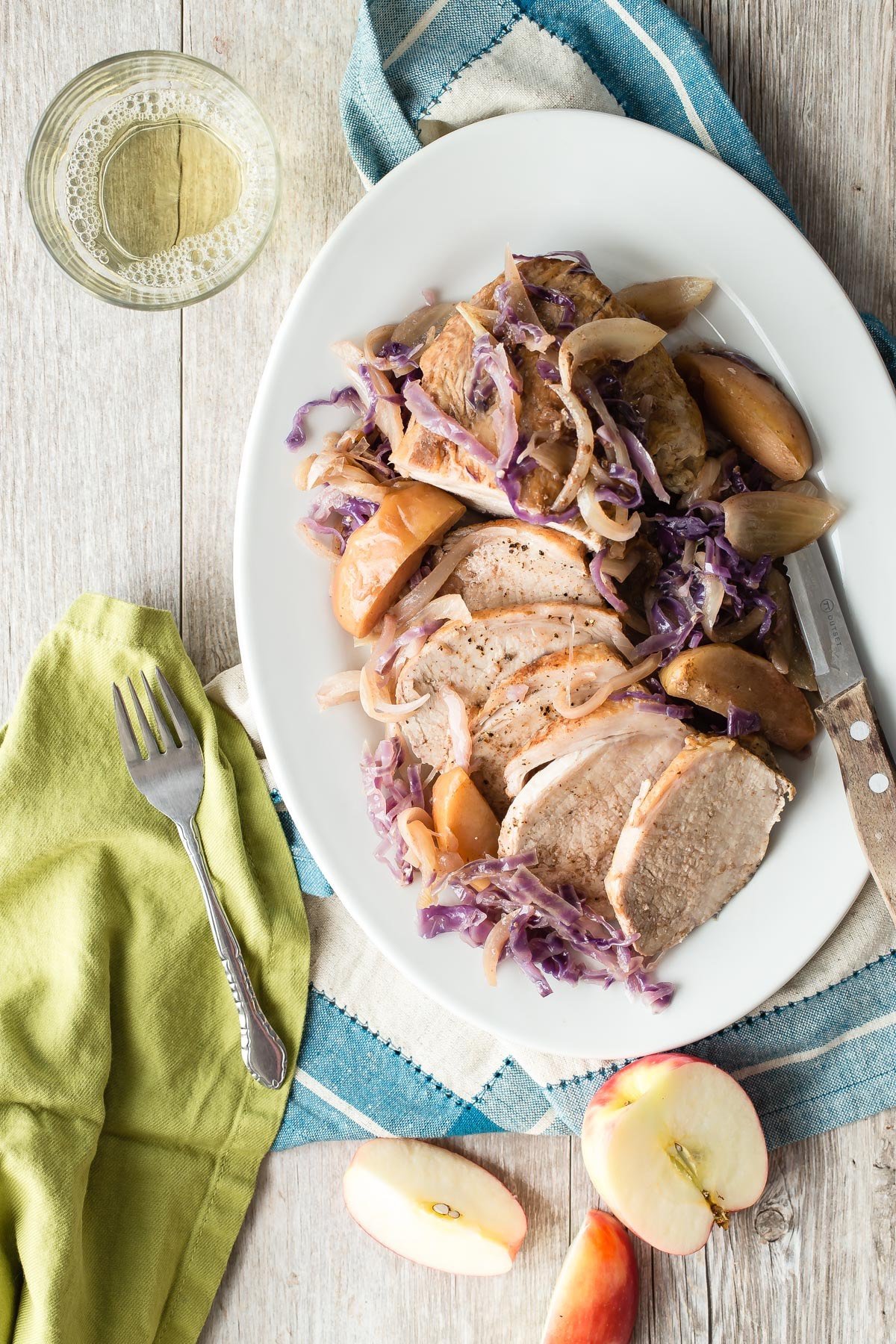 Pin
If you make this recipe I would love to see it! You can tag me on Instagram @weelicious or let me know in the comments below how you enjoyed it or tips that made your Slow Cooker Pork Roast with Apples and Onions special.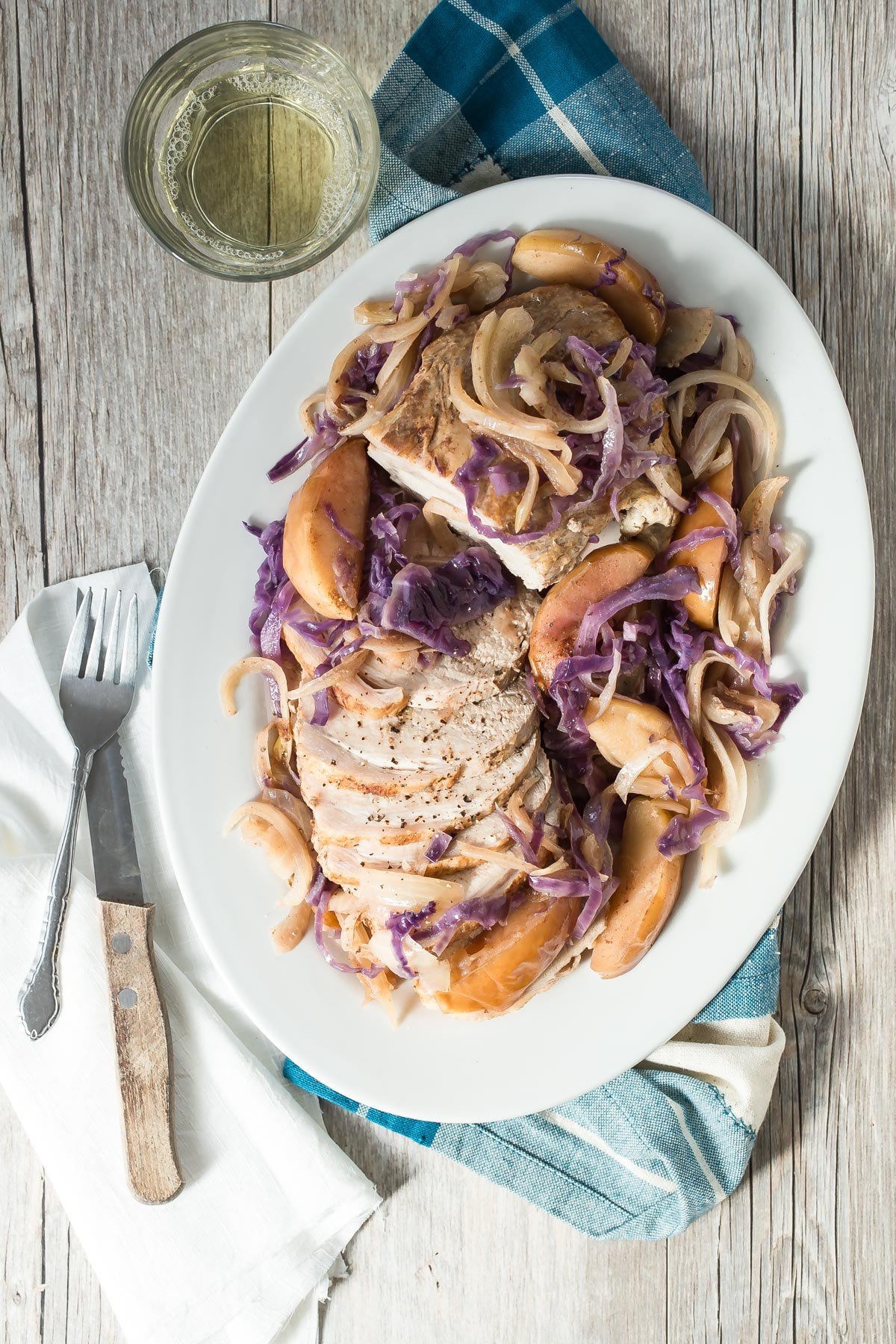 Pin
Photos by Gerry Speirs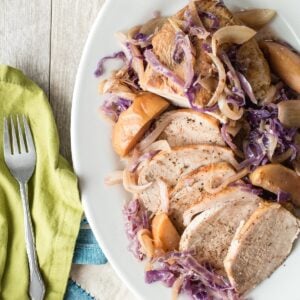 Slow Cooker Pork Roast with Apples and Onions
Ingredients
1

3-5 pound

boneless pork loin roast

1

tablespoon

olive oil or butter

to taste

3

pink lady or gala apples, cored and cut into 8 wedges

2

yellow onions, sliced

1

small head

purple cabbage, sliced

1

bay leaf

1

1/2 teaspoons

ground cinnamon

1

cup

low sodium chicken stock or apple juice

2

tablespoons

honey or brown sugar
Instructions
Melt oil or butter in a large sauté pan (or use your slow cooker if it's safe to sauté with) over medium high heat. Season pork with salt and pepper and sauté on each side for a total of 4 minutes. Set aside.

Place the remaining ingredients in a slow cooker and top with pork.

Cook the pork for 5-6 hours on LOW (about 1 1/4 hours per pound) until pork is cooked through and the fruit and vegetables are fork tender. The National Pork Board recommends cooking pork chops, loin roasts and tenderloin to an internal temperature between 145°F (medium rare) and 160°F (medium), followed by a three-minute rest.