Chloe could read books all day long, so we spend a lot of time in her room plowing through stacks of them. Often when there's a picture or mention of food in a book she loves, Chloe becomes intent on having some for herself.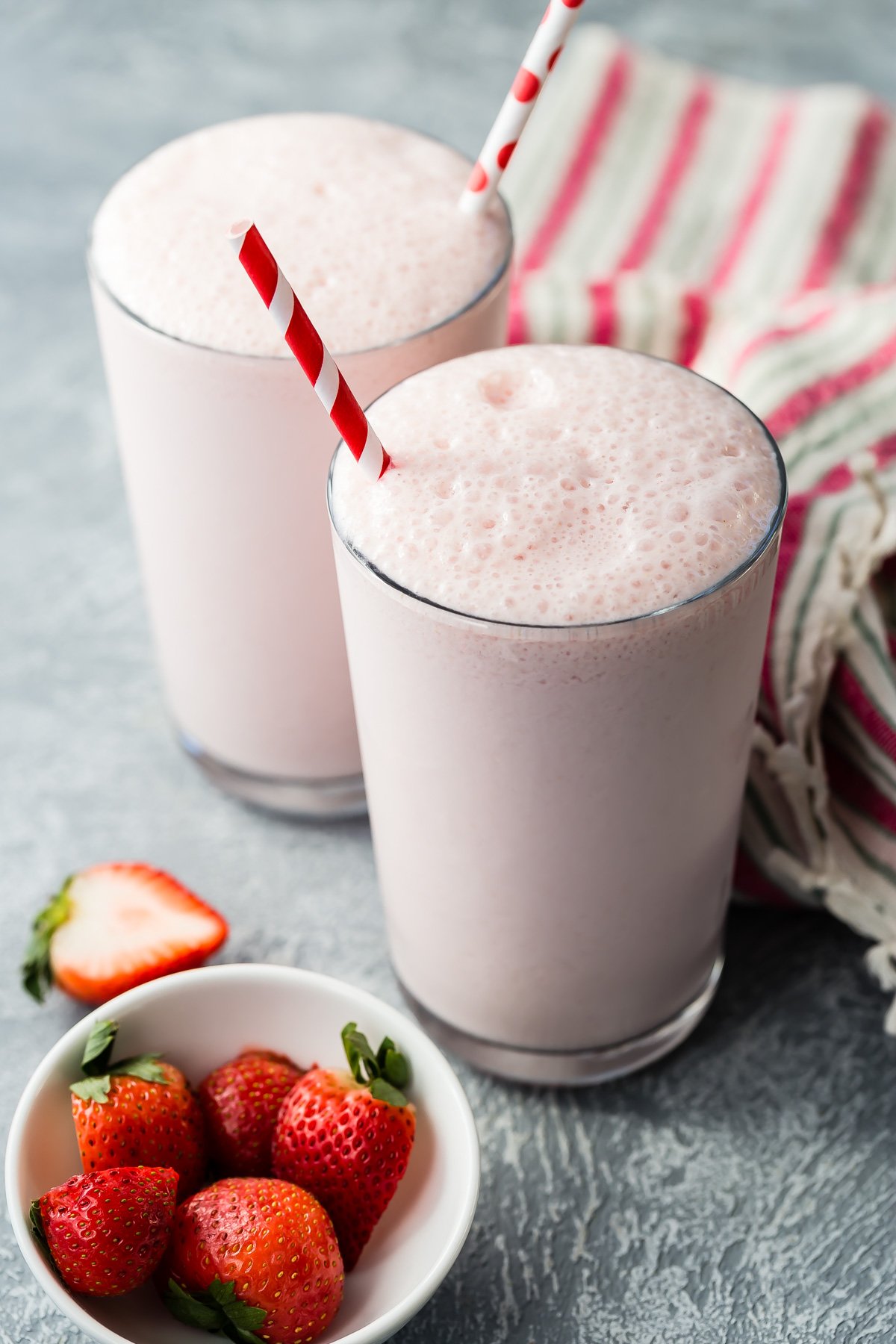 That's exactly what happened when we first read I Am Not Sleepy and I Won't Go To Bed, one of the books in Lauren Child's awesome Charlie and Lola series. For the next few days, all Chloe asked for to drink was Strawberry Milk, which is Lola's favorite. I wanted to get some, but I wasn't thrilled with the idea of buying what passes as pink milkat the grocery — milk mixed with lots of sugar and food dyes. Instead, Chloe and I came up with this recipe.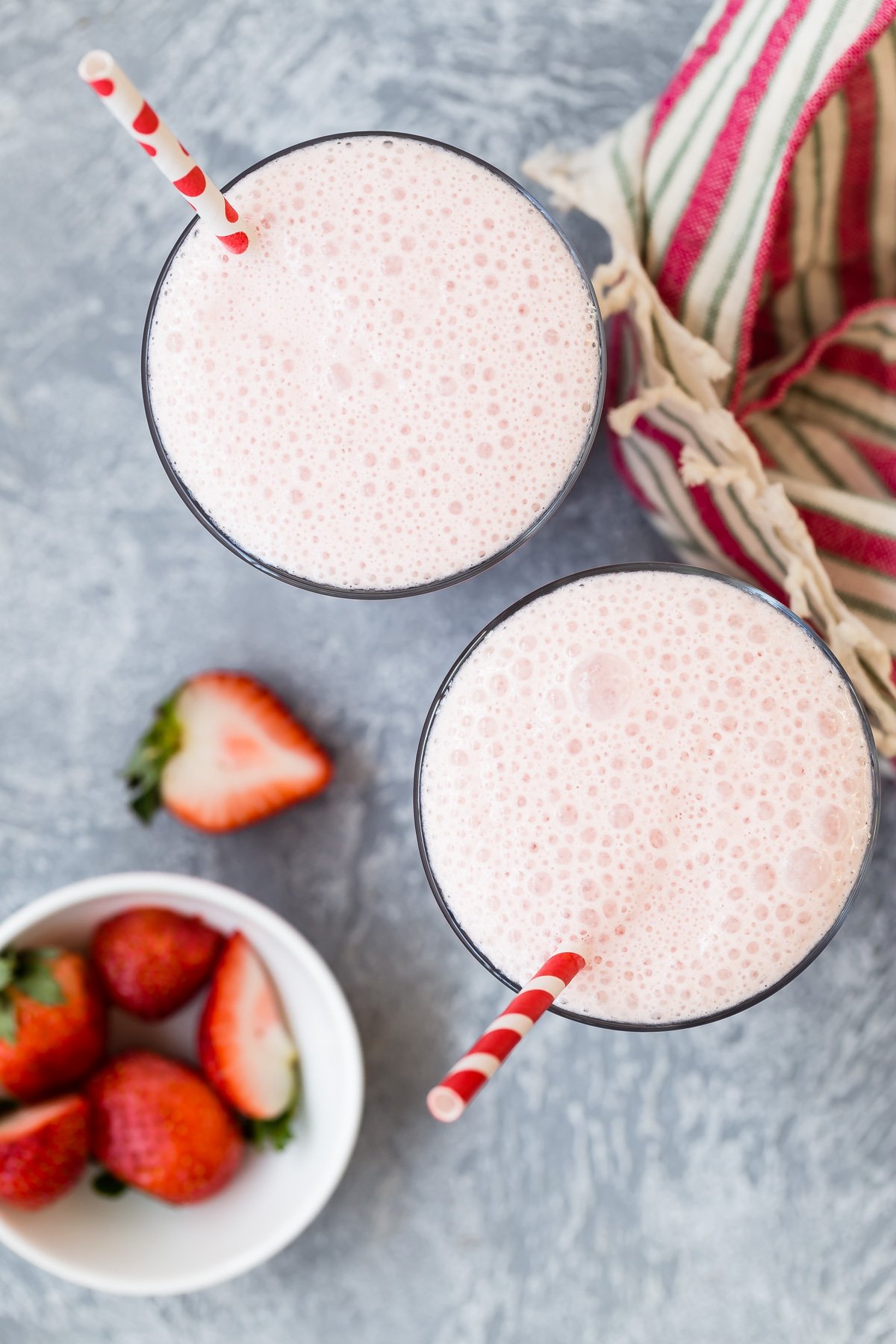 Simple, creamy and above all….PINK (which makes Chloe endlessly happy), this is one of those simple recipes which we'll most definitely be making again this Valentine's Day while we're curled up on the rug reading Charlie and Lola (and a lot of our other favorite books) and thinking up new recipes based on whatever we find in the pages!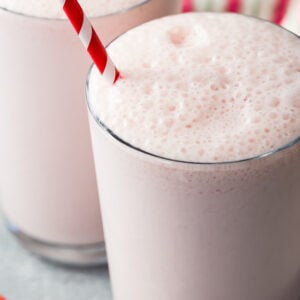 Strawberry Pink Milk
Ingredients
1

cup

milk

3/4

cup

strawberries, fresh or frozen

1

tablespoon

honey, agave nectar or sugar
Instructions
Place the ingredients in a blender and puree until smooth. Adjust the amount of sweetener according to your preferences.

* for a boost of vegetable and make it more creamy add 2 frozen cauliflower florets

* for added protein add 1 tbsp hemp seeds, 1 serving of collagen peptides or vanilla protein powder
Nutrition
Calories:
180
kcal
|
Carbohydrates:
36
g
|
Protein:
5
g
|
Fat:
2
g
|
Cholesterol:
10
mg
|
Sodium:
75
mg
|
Fiber:
2
g
|
Sugar:
33
g