If I give the kids a choice of sides for dinner without a doubt they will both ask, rather scream for "KALE CHIPS"! They know that they're a nutritional powerhouse, but that's not the reason they love them so much. The crunchy texture and taste alone would sell just about anyone. I've had this recipe on Weelicious for such a long time I knew it was time to give it a little love for Rewind Wednesday. Over the years I've made them with every kind of kale I can get my hands on from dinosaur, to curly to purple and more. Each one cooks up as beautiful and delicious as the one before. Make too many? Just pop them into zipper bags or glass containers after they fully cool for a treat you can enjoy all week long!
When you're trying to inspire kids to eat healthy, my experience has been if whatever you are making for them is in the form of a chip, muffin, pancake or on-a-stick, it's usually a hit! We've been making these kale chips a lot recently and I can't tell you how fast they disappear! I truly can't believe how tasty they are -- I know that's a huge statement, but I think I like them even more then potato chips (and that's saying a lot)! They're crispy, crunchy and on two recent occasions when I served them to kids -- several of whom normally turn their noses up at anything green -- they devoured the entire bowl full in minutes.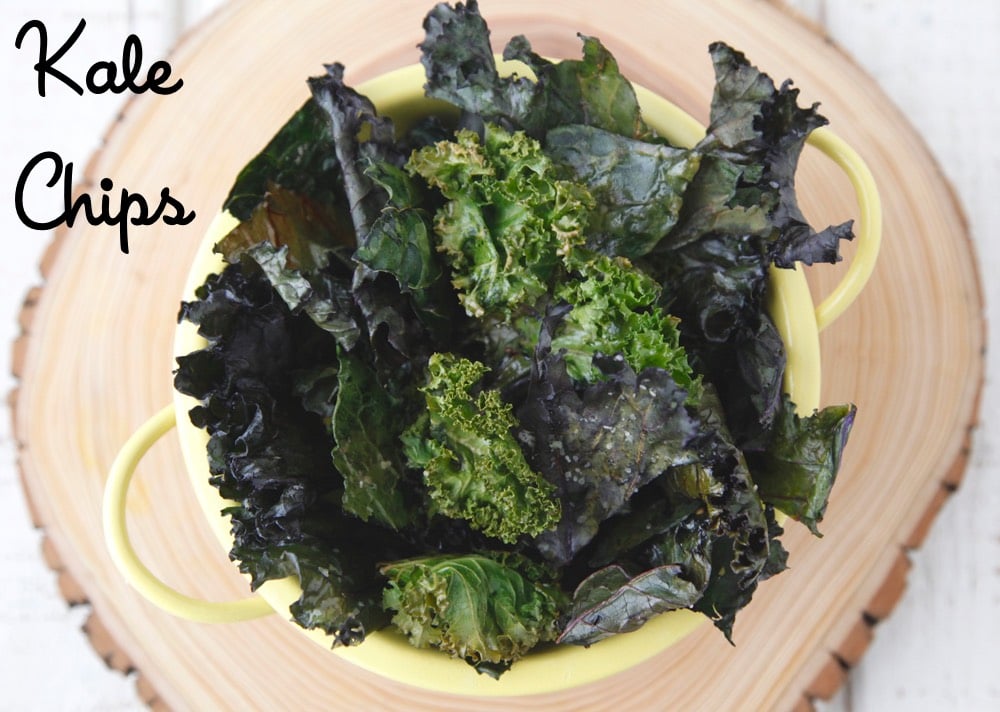 Another plus is that kale is among the most nutrient rich of all foods. Loaded with vitamin A, C and calcium, this is a vegetable that gets an A plus for nutrition and one that you definitely want your kids to be eating!