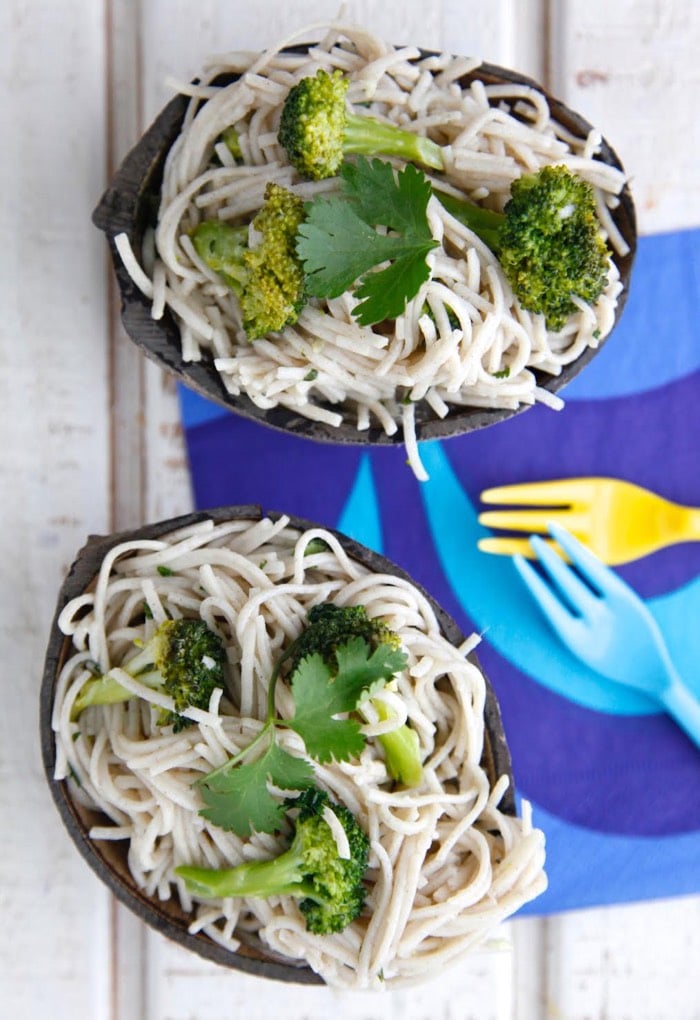 Pin
Trader Joe's has a dedicated section in their stores where they unveil new products and feature their seasonal items. Their offerings never cease to intrigue me, as year after year TJ's proves they're on the pulse of food trends.
When I first saw coconut oil a year or so ago on that wall I knew I needed to buy some and play around with it. I put it to use in everything from DIY Magic Shell to Vegan Chocolate Chip Cookies, Nut-Free Granola, Chocolate Coconut Pancakes, Cookie Dough Bites and more.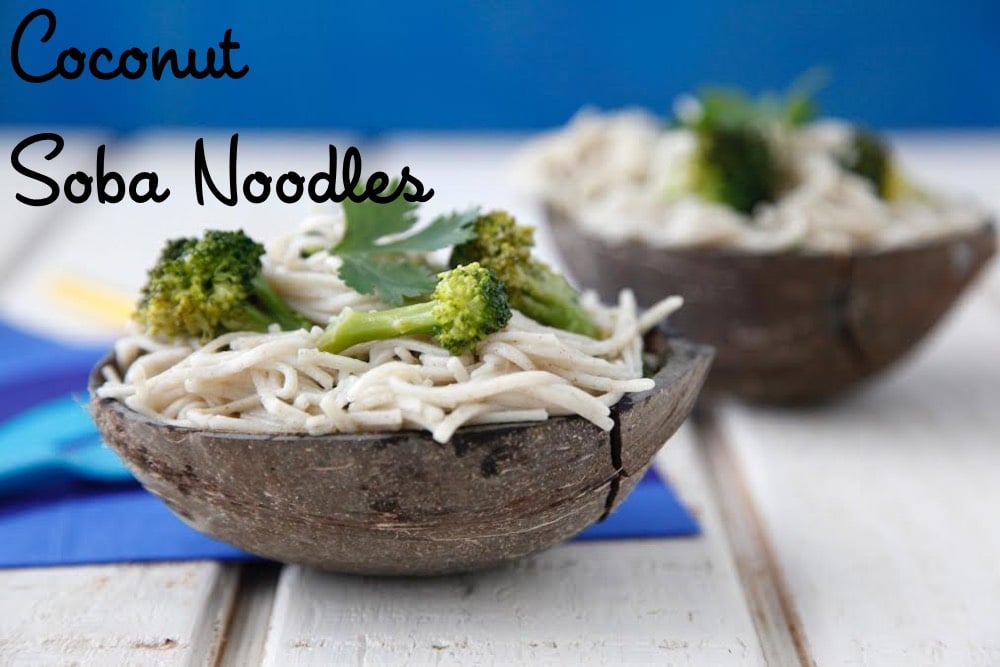 Pin
There have been plenty of claims that coconut oil is a remedy for everything from dry skin to heart disease. Cooking with it, a little goes a long way towards adding a lovely coconut flavor to dishes. These Coconut Soba Noodles with Ginger Broccoli are the perfect way to jump start your New Year's Resolution of getting back to health. They're fun and easy for kids to slurp up and have a creamy, citrusy flavor which gets added zip from the fresh ginger. Not to mention this entire dish took me less than 20 minutes to make, ideal for a Meatless Monday or any other day of the week for that matter.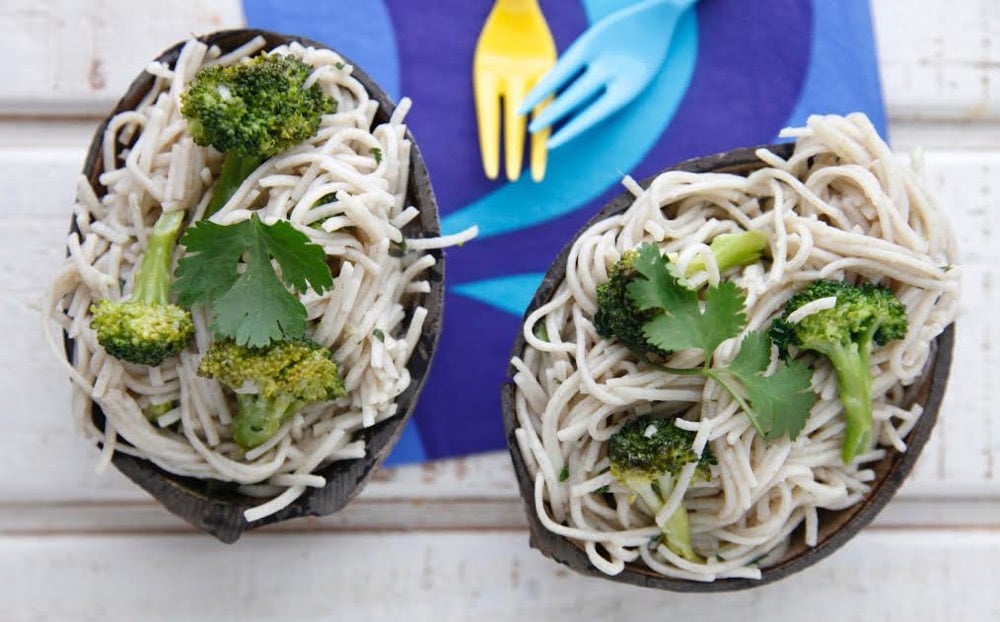 Pin
P.S. If you're not feeling like a meatless dish you can always toss in some cooked shrimp or chicken!
Coconut Soba Noodles with Ginger Broccoli
Ingredients
1

(9.5 ounces) package

Soba Noodles

2

teaspoons

coconut oil

1

teaspoon

freshly grated ginger

1

garlic clove, minced

2

cups

broccoli florets

1

teaspoon

kosher salt

1

15-ounce can

light coconut milk

2

tablespoons

lime juice

1

tablespoon

chopped cilantro
Instructions
Cook the soba noodles according to the package directions. Drain, rinse with cold water, and set aside.

Heat the oil in a small pot over medium heat. Add the garlic and ginger and cook for 1 minute.

Add the broccoli florets, salt and coconut milk, bring to a boil, reduce to medium and cook for 5 minutes

Add the noodles to the coconut milk mixture and toss to thoroughly coat.

Sprinkle with the lime juice and cilantro and serve.

optional ingredients: cooked shrimp or chicken