It's funny how the seasons can inspire the cooking equipment I use. While summertime is inspired by my grill and ice cream maker, winter has me all about my Crock Pot (aka slow cooker). We're just entering back to school after the holidays — busy days running around with the kids, getting back in the rhythm and most likely less time to prepare dinner than you enjoy when there's more light outside.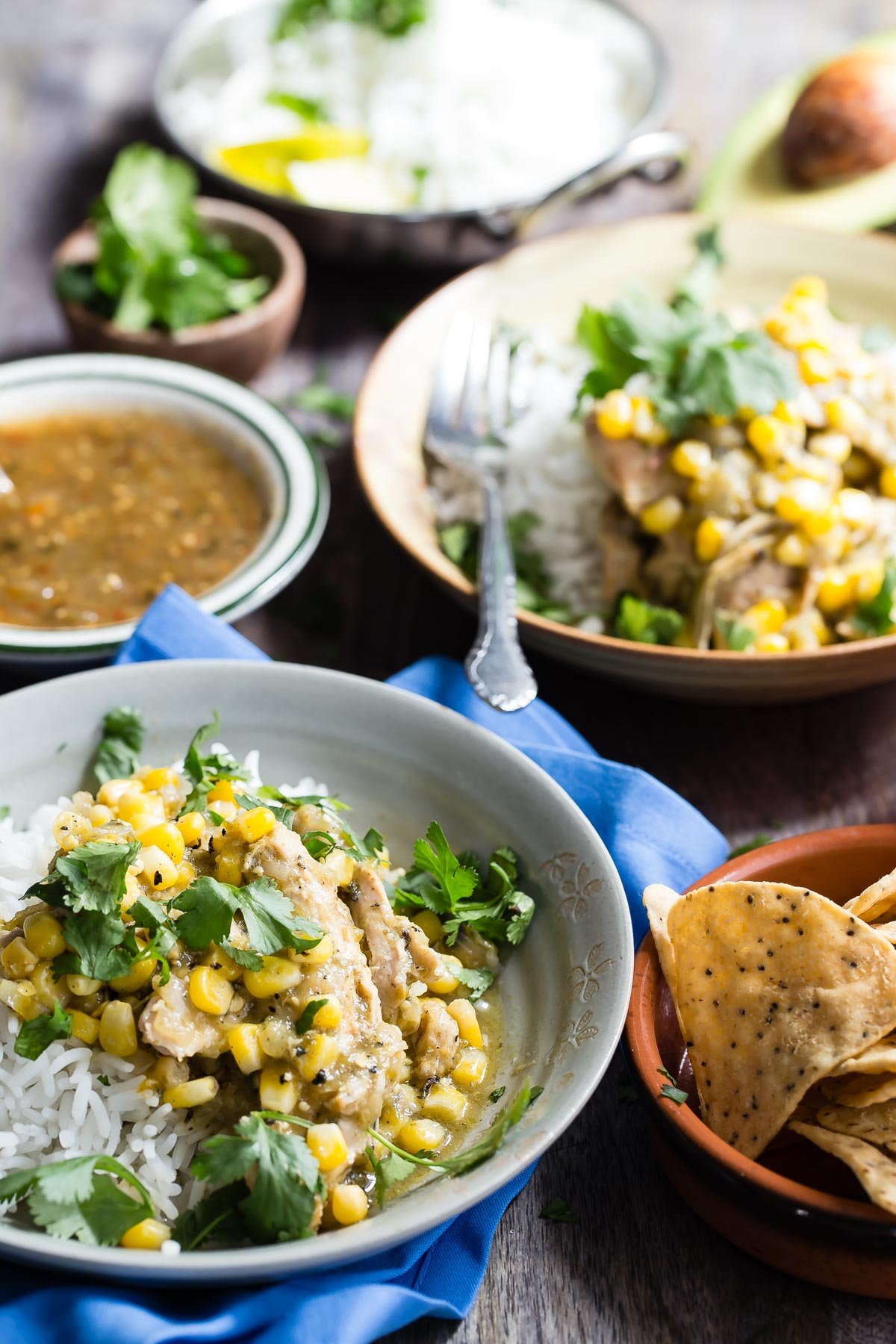 Some days at 2pm right before I go to pick up the kids at school, I just toss all of the ingredients into my treasured crock pot and by 5:45pm the lid is off and the heavenly aroma of tender chicken in a mild chile verde sauce is in the air, a hearty and delicious fall dish bound for hungry tummies! You can even refrigerate any leftovers that taste as good on day two or three as it does on day one.
If you make it don't forget to share so we can all see it by tagging weelicious on Instagram! I love getting inspired by your creations!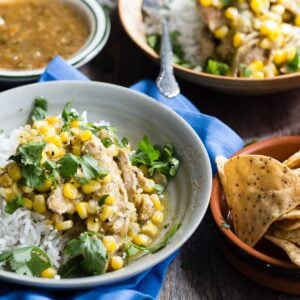 Crock Pot Chicken Chili Verde
Instructions
Heat olive oil in a sauté pan and sauté onions for 3 minutes. Add the garlic, cumin and salt, sauté for an additional 1 minute and place in the crock pot.

Place the chicken thighs, corn and salsa verde in the crock pot.

Cook on low for 4 hours.

Discard the bones, shred the chicken and stir back into the sauce.

Serve over rice.

* If you prefer using skinless, bone-in chicken breast, cook on low for 2 ½ hours.