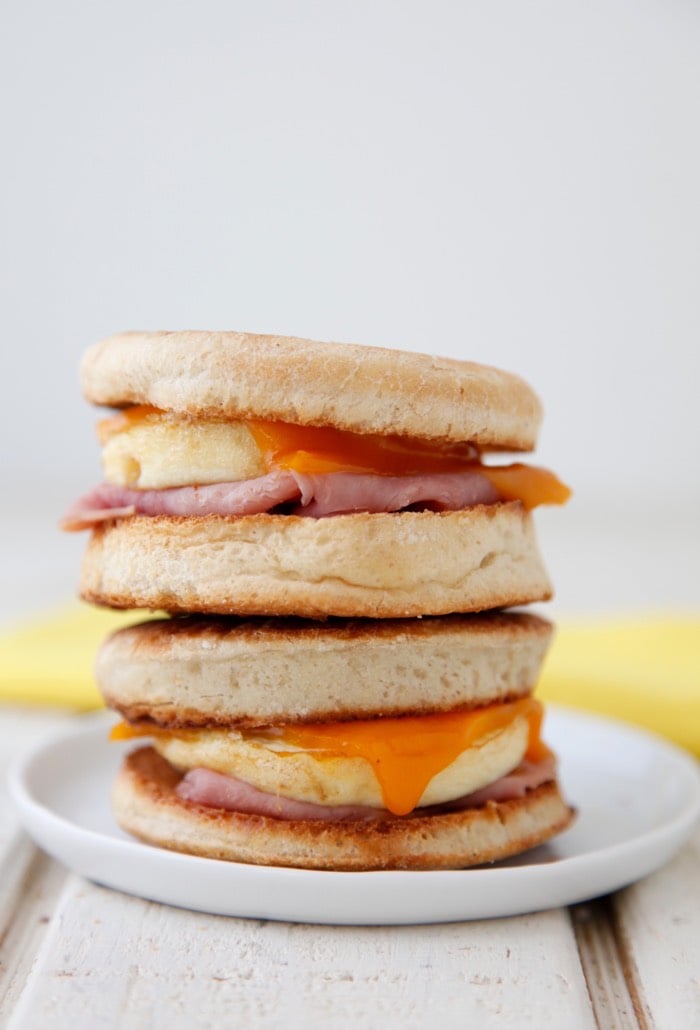 Pin
It's funny to me how I have to beg my kids to go out to eat. When I was a kid we ate most meals at home, so going out to eat was really special, especially if it was for fast food. I would go up to the menu boards and drool over all of the offerings. When we went to McDonald's it was more often than not to fill my craving of chicken nuggets for lunch, but I always wanted to go there for breakfast to try an Egg McMuffin. I would watch the commercials on TV during my cartoon time and get sucked into the kids laughing, playing and having fun while they enjoyed their stacked breakfast sandwich.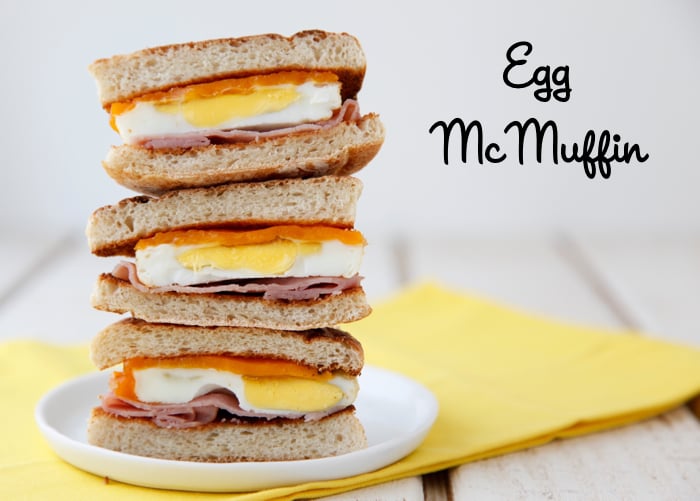 Pin
When my parents finally did take me there it didn't really live up to the hype that I had been sold advertising them, but never less they were different than what we ate at home. My kids don't ask to go to fast food joints, but I still love making them some of the foods I dreamed of like a classic Egg McMuffin. It's funny how parenting often becomes fulfilling our childhood wants and dreams 😉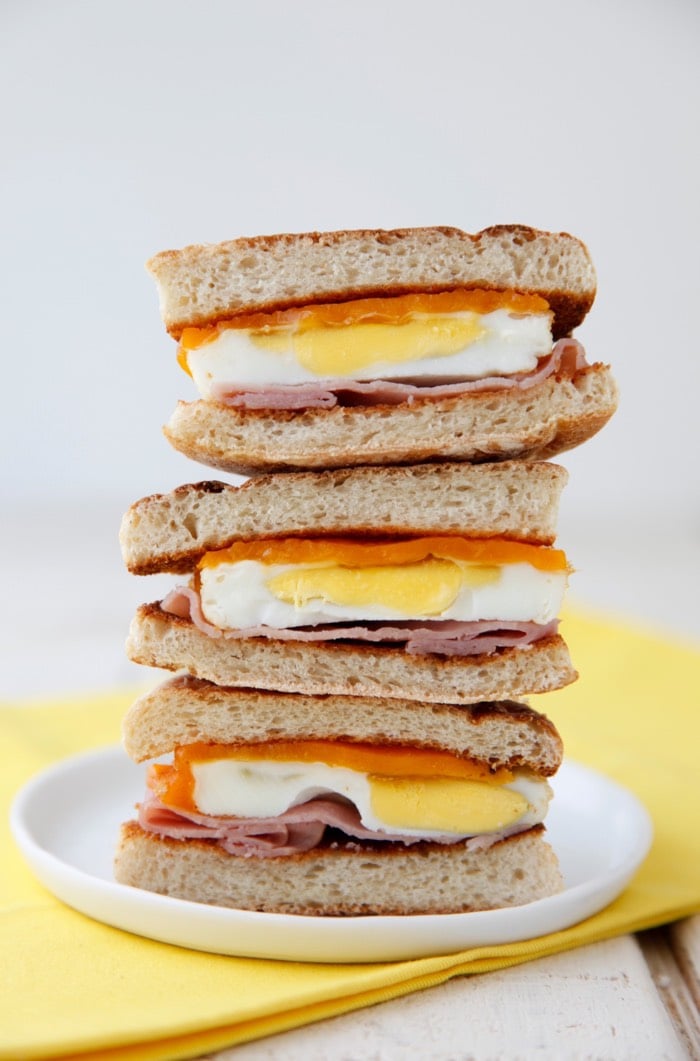 Pin
Toasted English muffins stacked with ham, cheddar cheese and fresh Safest Choice Eggs are a massively exciting breakfast treat for anyone whether they're used to staying home or going out. When you use quality ingredients, these sandwiches are better than anything you would eat out and the best part is they take no time to prepare!
This post is sponsored by Davidson's Safest Choice Eggs. All opinions are my own.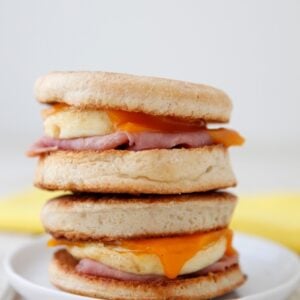 Egg McMuffin
Ingredients
4

english muffins, sliced in half and toasted

4

large eggs

4

slices cheddar cheese

4

slices deli ham

kosher salt
Instructions
Preheat oven to 350 degrees.

Grease 4 round ramekins with cooing spray and place on a cookie sheet. Crack one egg into each ramekin.

Sprinkle each egg with a pinch of salt and lightly beat just so yolk is broken.

Bake the eggs for 12-15 minutes, until set and cooked through. Remove from the oven and set aside.

Run a knife along the edges of each egg to remove them if needed.

Place an english muffin half in front of you, top with 1 slice of cheese, 1 slice of ham, and 1 egg, then top with the other english muffin half.

7.Repeat with remaining ingredients to make 4 sandwiches.