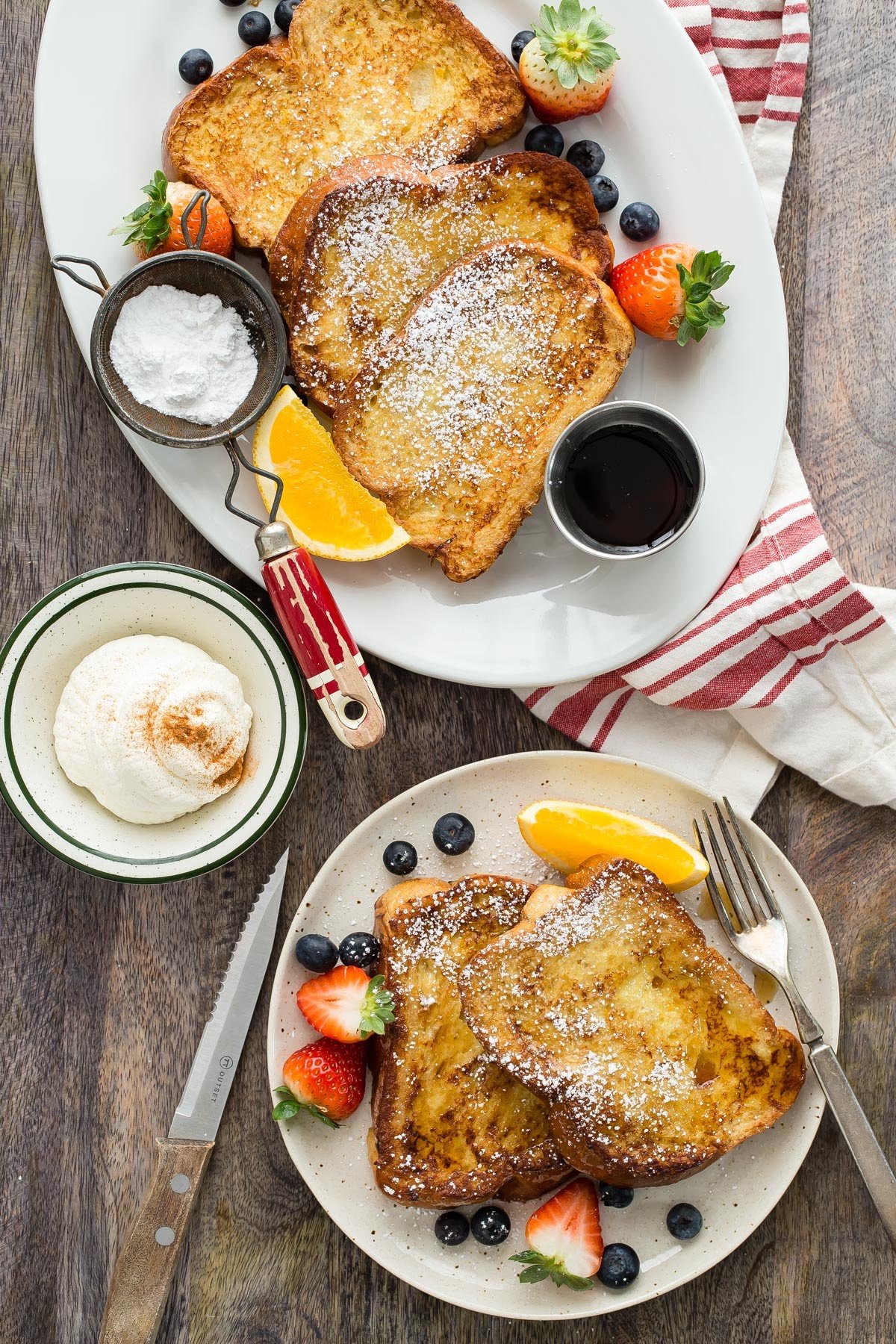 Pin
There's french toast and then there's french toast. The type of golden, tender pan seared bread that starts with the most important ingredient in the dish, the bread itself. Holiday Challah French Toast will make you want to track down a loaf every week of the year as an excuse to make this undeniably delectable treat.
Pin
My first taste of challah was glorious. A culinary moment in time that stopped me in my tracks forever. The passion I have for challah still exists and must be in the genes as Kenya and Chloe have the same obsession. From that first moment when I was at a friends Friday night Shabbat in grade school being told to grab a piece as it was passed around was curious to me. Fluffy and braided into a golden orb it's just as beautiful to look at as it is to nibble on.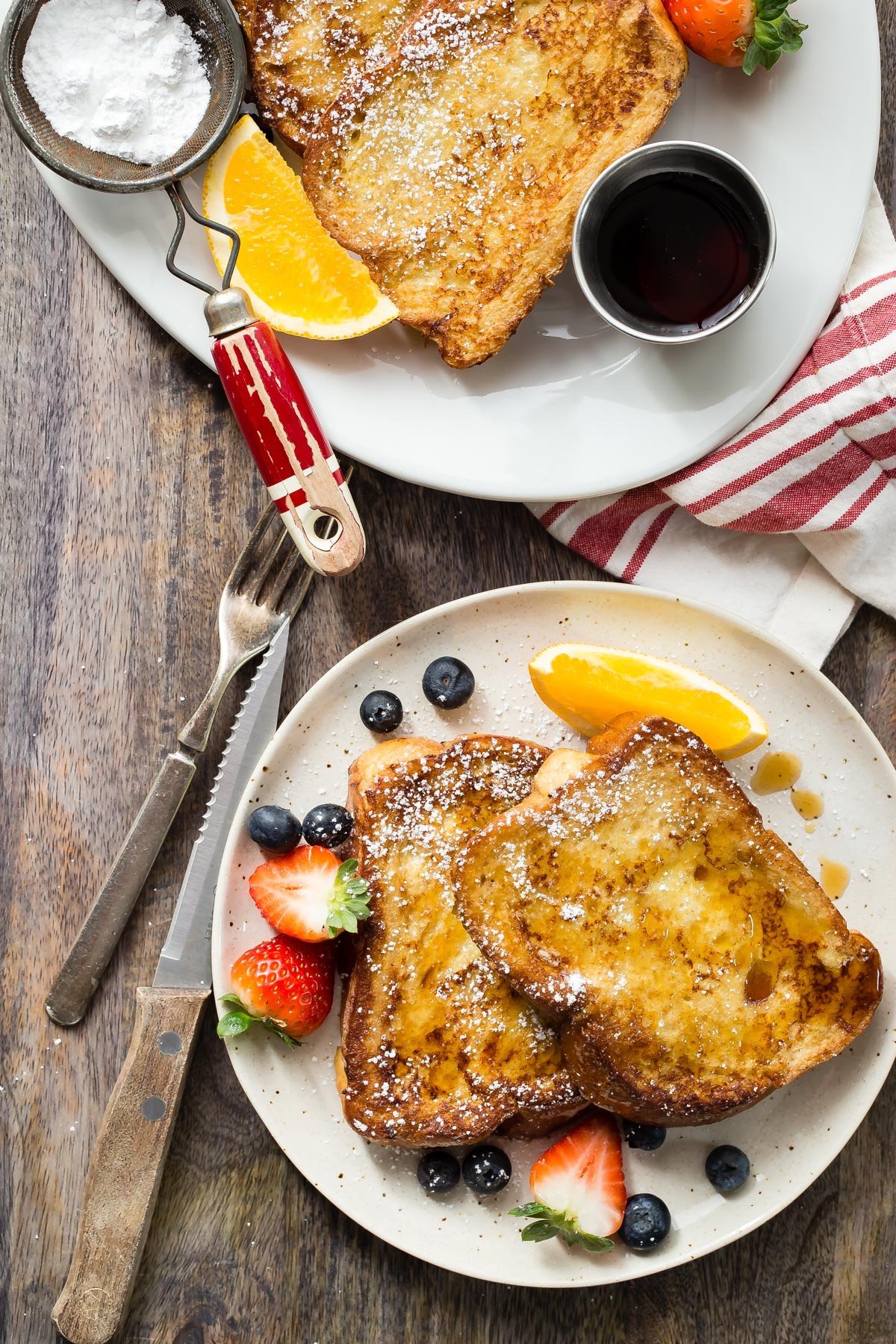 Pin
The only bread we had in our house as a child was pre-sliced and packed with grains, not exactly a kid's dream. This was something soft and pillowy. After that moment whenever I saw a fresh loaf of challah my eyes would light up. Even now when our dentist hands us a loaf whenever we have appointments on Fridays (we love you Dr Levy), the kids and I get totally jazzed.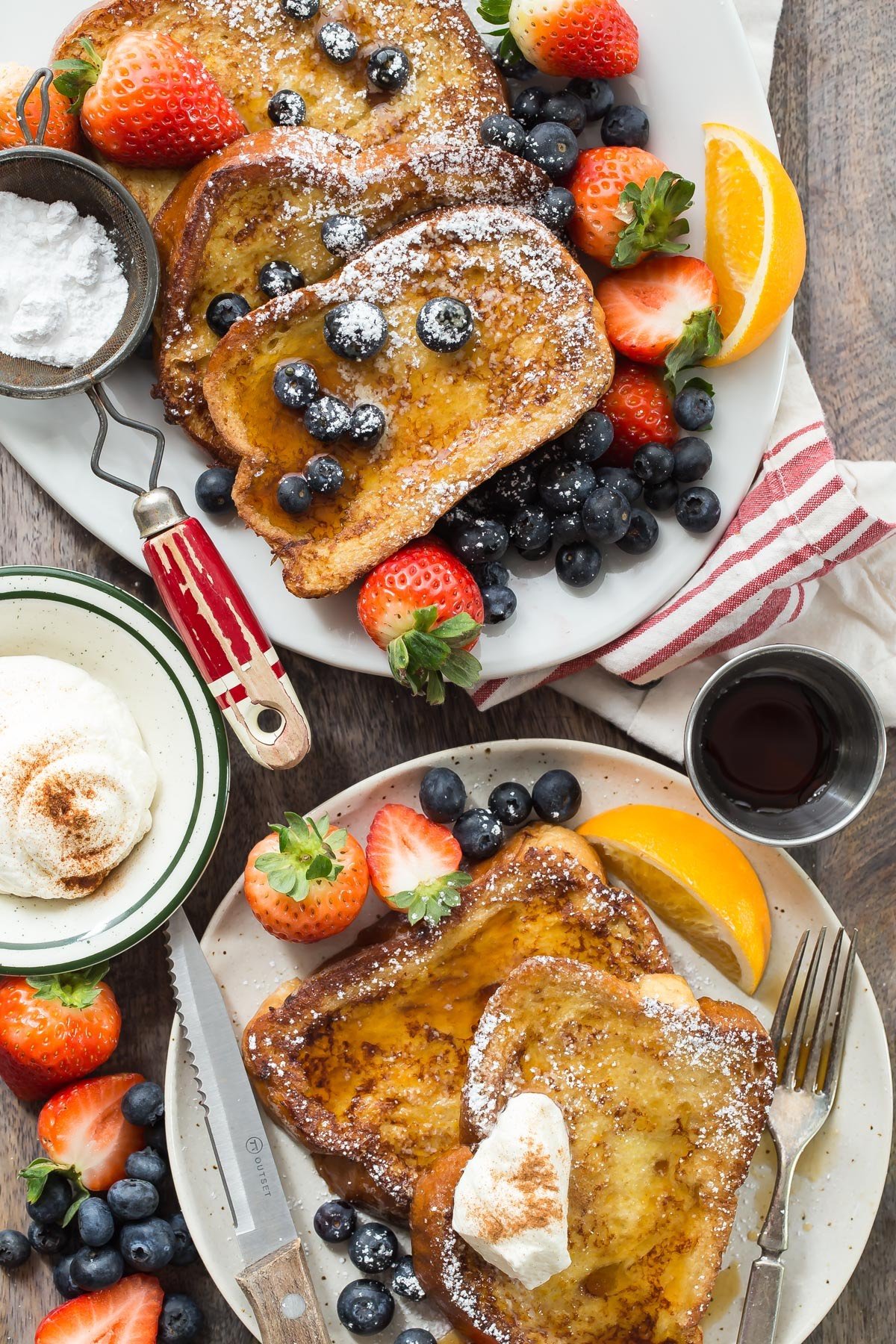 Pin
On our last visit I made afternoon brunch that very weekend with our fresh baked loaf. Kenya whisked up the eggs and milk, I added fresh nutmeg and vanilla, dipped and cooked it up till the kitchen smelled of bubbly butter and sweetness throughout the air. There's no holiday dish (no matter the holiday you're celebrating) that will feel more festive or addictive than this one.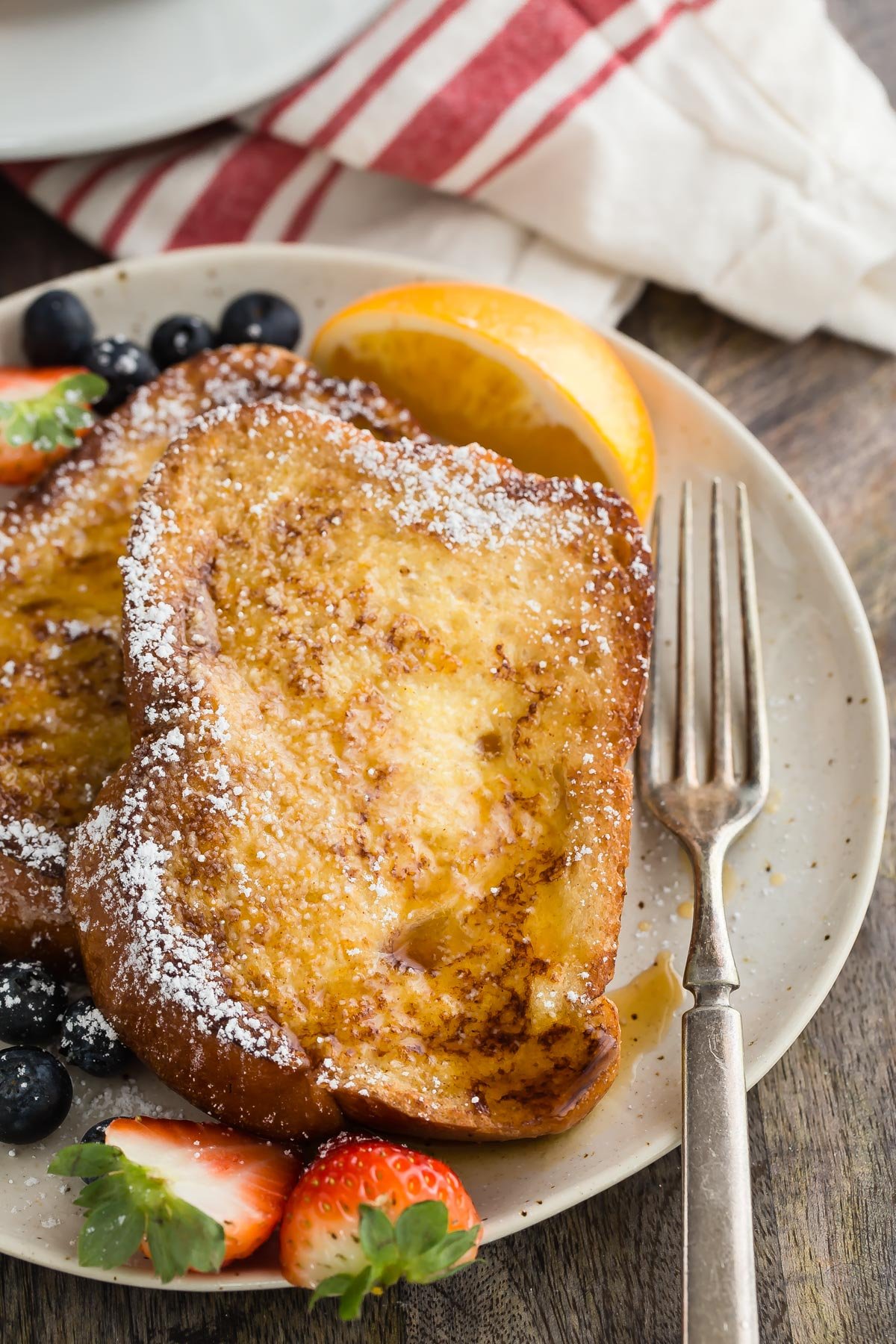 Pin
Whip up a Winter Citrus Salad, HPB Sandwiches and Holiday Challah French Toast and you're in for a real treat!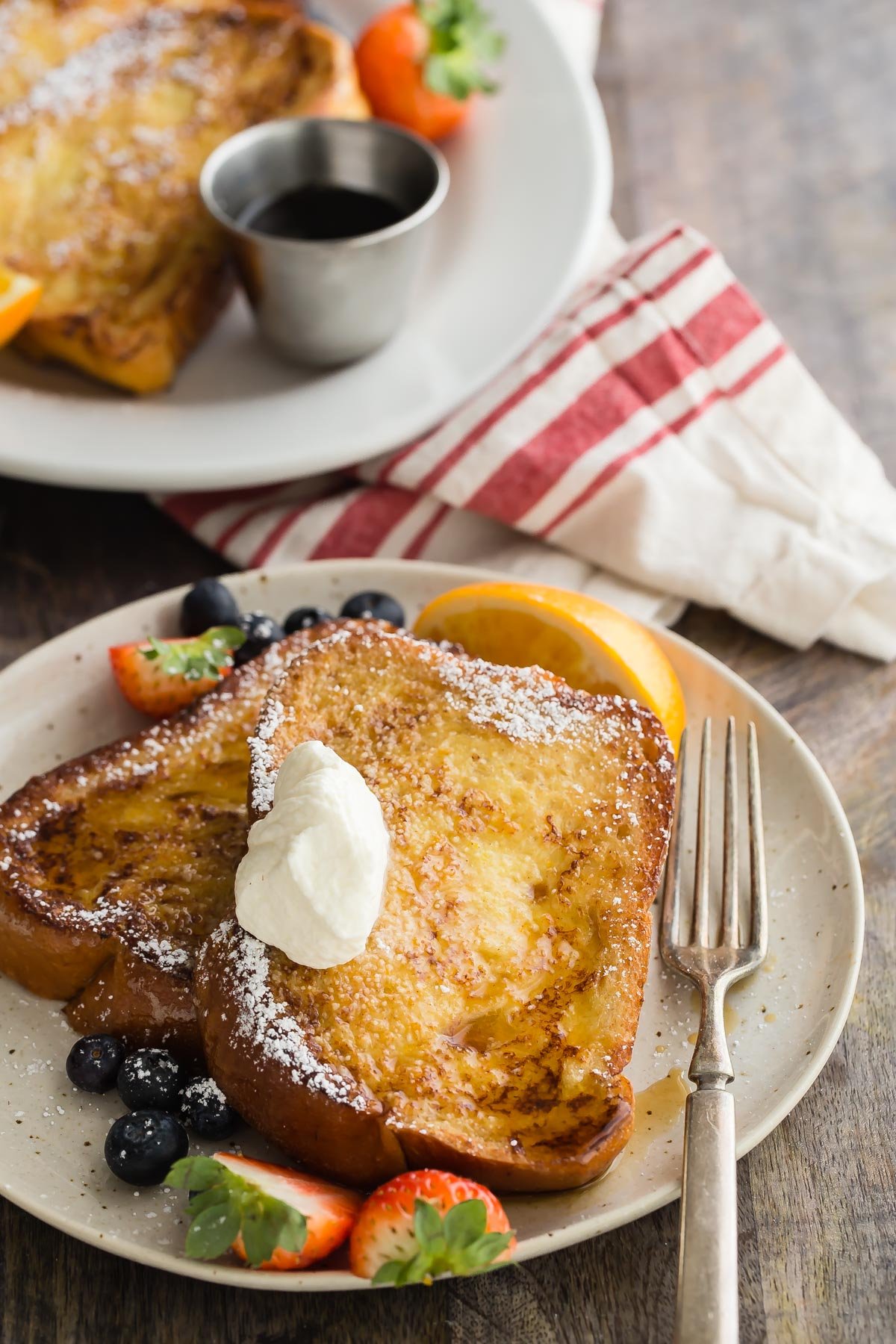 Pin
Photos by Gerry Speirs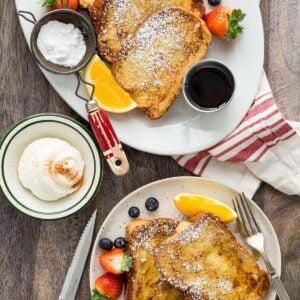 Holiday Challah French Toast
Ingredients
6

large

eggs

1

1/2 cups

milk

1

teaspoon

orange zest

1

teaspoon

vanilla extract

1

teaspoon

pumpkin pie spice

1

tablespoon

honey

1

loaf

challah bread, sliced into 1-inch thick slices

butter

powdered sugar, for dusting

maple syrup, for serving
Instructions
In a deep dish or bowl whisk the first 6 ingredients until combined.

Soak the bread slices in the egg mixture for 10 second on each side.

Heat a large sauté pan over medium heat and melt butter to coat the pan.

Place the soaked challah bread in the sauté pan and cook for 3 minutes on each side or until golden. Continue cooking the remaining bread.

Serve the challah with powdered sugar and maple syrup, as desired.