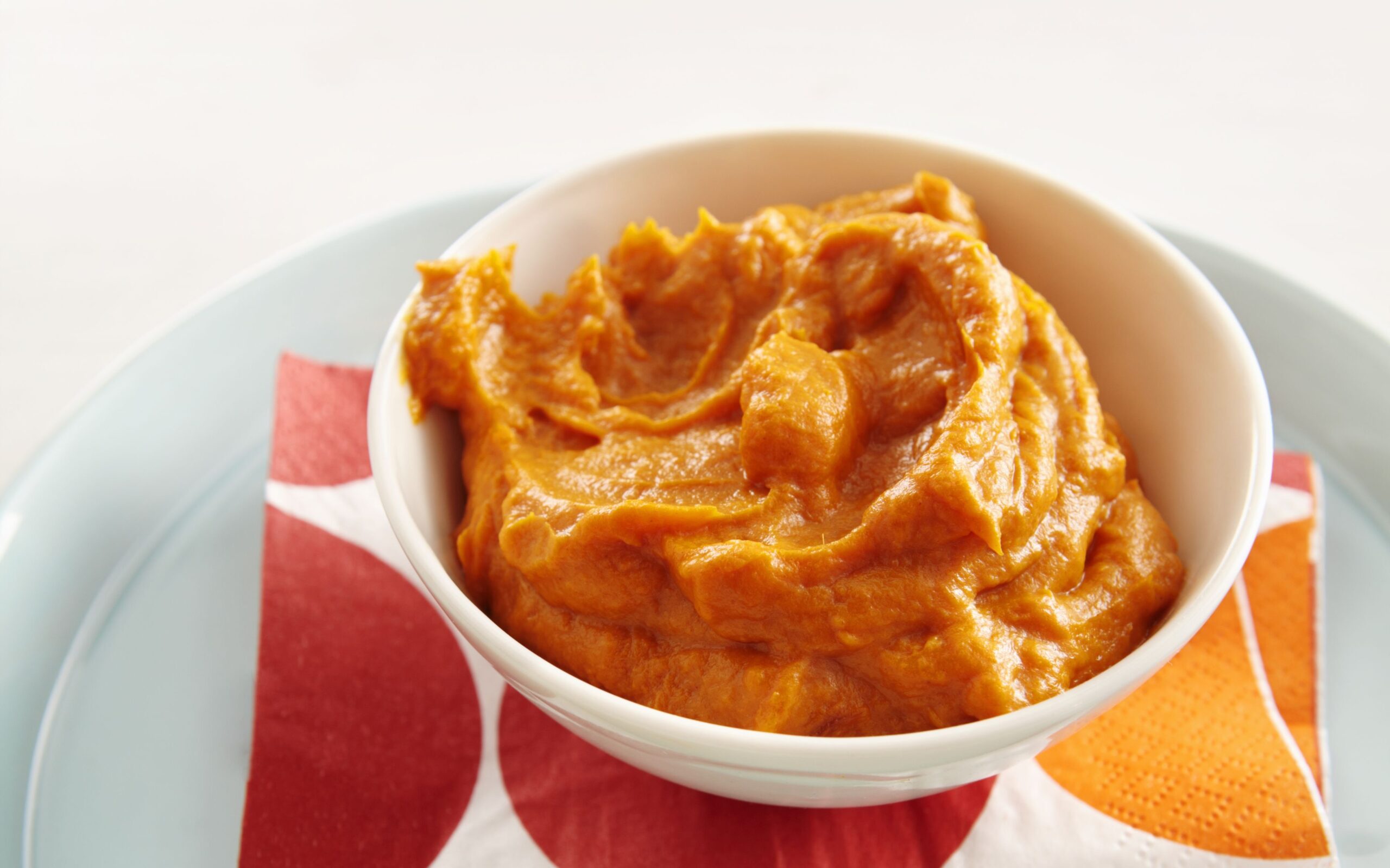 Kenya could eat a whole sweet potato if I handed it to him. Being that his tiny little hand couldn't hold the whole thing up, mashed sweet potatoes seem like a better choice. In my quest to find new ingredients that will tempt his taste buds I realized that he hadn't tried coconut milk. Sweet and creamy, it adds body and depth to the puree. Add a touch of cinnamon, yummy delicious.
Photo by Maren Caruso
We used these to make this recipe: Cuisinart DLC-2 Mini Prep Plus Food Processor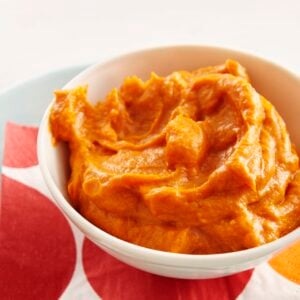 Sweet Potato Coconut Puree
Ingredients
2

medium yams, washed

1/3

cup

coconut milk (full fat or light)

1

teaspoon

cinnamon
Instructions
Preheat oven to 400 degrees.

Poke several holes in the sweet potatoes with a fork.

Bake for an hour (I put them on a piece of tin foil so they don't drip all over the oven).

When sweet potatoes are cool to the touch peel off the skin and scoop insides into a food processor with remaining ingredients.