Feel like you've tried every type of pizza imaginable? I bet you haven't had a Pizza Ball!? They're such an easy weeknight meal and a ton of fun.
I swear my kiddos would eat pizza every night if I let them. But who am I kidding, wouldn't every kid?! For years we've had a tradition of Friday pizza and a movie night. But sometimes I like to switch things up to keep it interesting. These pizza balls have quickly become one of my little ones favorites. Dare I say, maybe even over pizza itself!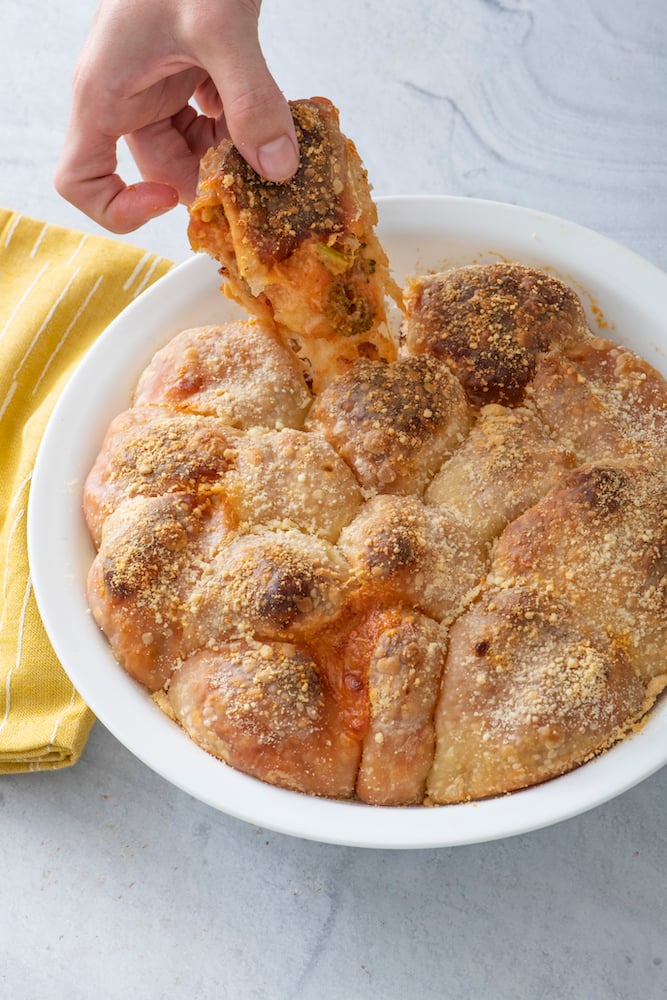 I dig these Pizza Balls. When they're piping hot, the little spheres pull apart to reveal gooey melted cheese and whatever other toppings you can think of to put inside. You can fill them with vegetables, ham and pineapple, a variety of cheeses and more. The sky's the limit! Let your kids be the guide in making the recipe their own and enjoy every last bite of the insanely delicious meal.
The portion size is smaller than a big slice of pizza, making them easy and fun for little hands to hold. I also find them a bit less messy than slices, which can drip cheese and sauce everywhere. Great to go from dinner to the lunchbox!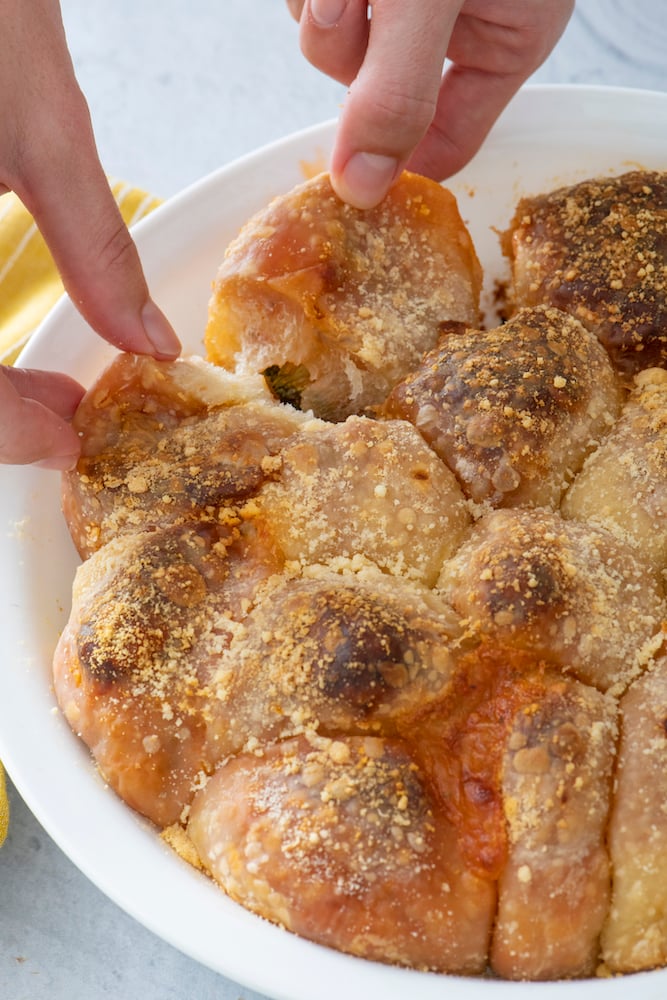 You're definitely welcome to make this recipe with store-bought marinara sauce and prepared pizza dough, but there's something so satisfying to me about making my own sauce and dough. Plus, it just makes the pizza itself taste fresher and even tastier! If you're looking to make your own, my recipes for Pizzeria Pizza Dough and Veggie Heavy Pizza Sauce bring this recipe to a whole other level.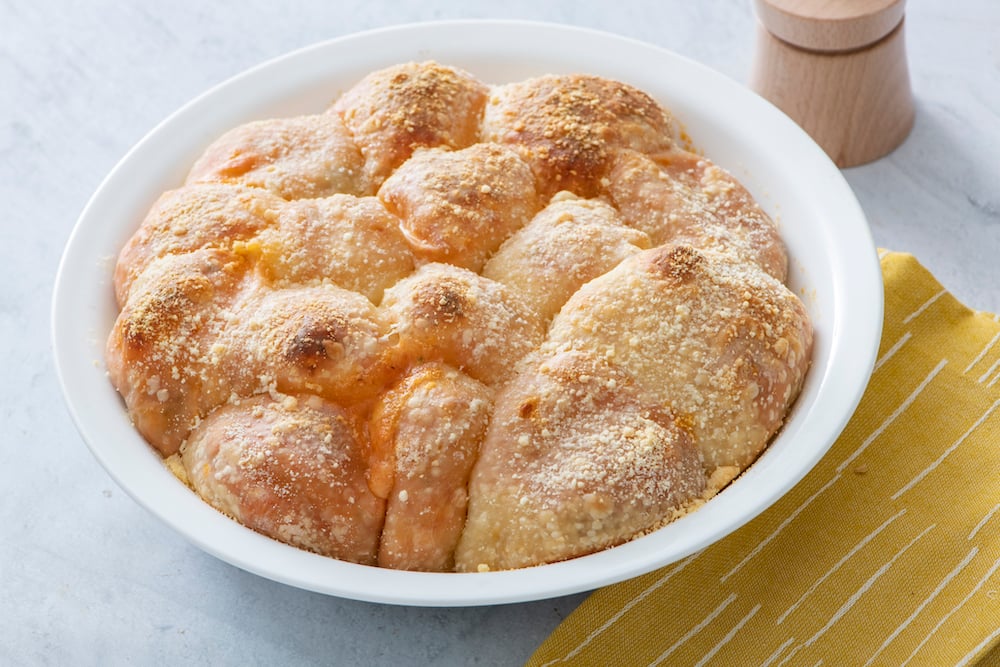 Another great thing about this delicious meal is how easily they freeze. Just spread the unbaked balls on a sheet, and freeze. When frozen, you can move them to a ziplock freezer bag. Just add 5 minutes to the baking time when ready to cook and voila! Pizza balls whenever that craving kicks in.
Pizza Balls
Feel like you've tried every type of pizza imaginable? I bet you haven't had a Pizza Ball!? They're such an easy weeknight meal and a ton of fun.
Ingredients
1

pound

white or wheat pizza dough

3/4

cup

chopped broccoli florets

1

cup

mozzarella cheese, shredded

1/2

cup

pizza sauce

parmesan cheese, grated
Instructions
Preheat the oven to 425F and grease a 9-inch pie plate with olive oil.

Divide the dough into 16 even pieces.

In a bowl, combine the broccoli* (or whatever addition you choose), mozzarella, and pizza sauce.

Roll out a piece of dough into a 3-inch round, and place 1 tablespoon of the cheese mixture in the center.

Bring the edges of the dough to the center, pinching to make sure they stick together, then roll the dough into a ball.

Place the ball, seam side down, in the pie plate. Repeat to form the rest of the balls.

Brush each ball with olive oil and sprinkle with a bit of Parmesan cheese.

Bake for 25 minutes or until golden.

Optional additions: pepperoni, kale, spinach, ham, pineapple, peppers, olives, mushrooms or your favorite pizza toppings.
Video