Sandwich Kabobs 6 Ways! This is your new go-to guide for packing school lunch, or better yet, getting your kids to pack their own school lunch!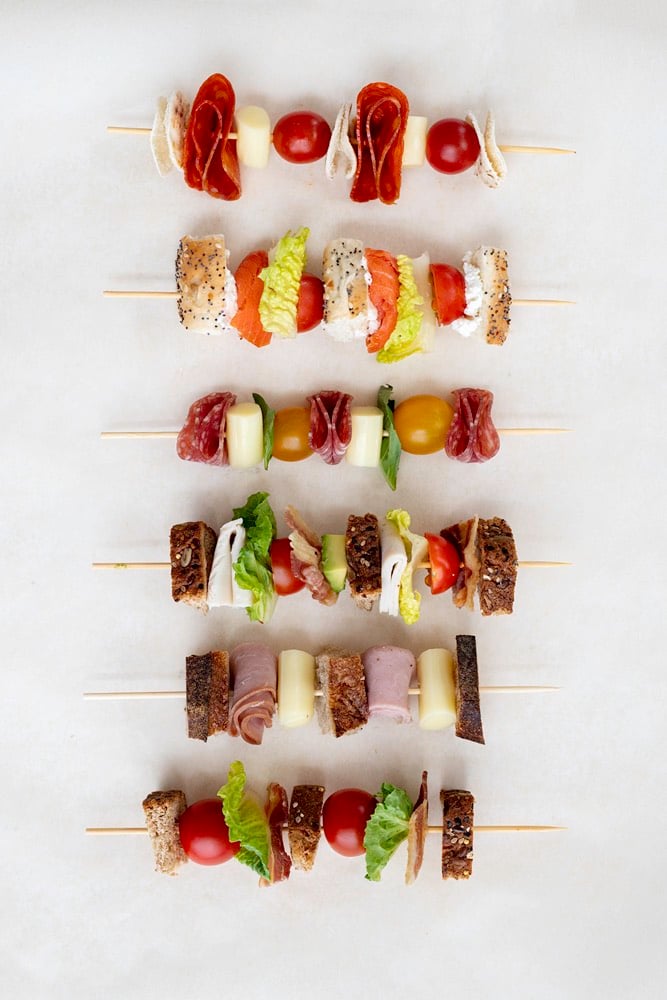 If I've said it once, I've said it a million times… Anything is more fun when it's on a stick! Chicken on a Stick has been wildly popular on Weelicious for TEN years! In the last ten years I can't even count how many food items I have skewered, sticked, and kabobed.
You know what I can count, though? How many of those "on a stick" meals have come back empty – all of them! Put some food on a stick and watch it disappear. Fruit Wands, French Toast, S'mores, Pancakes, Frozen Bananas, and of course Sandwiches! The possibilities of what you can skewer are limitless.
Sandwich Kabobs are just my latest creation of food on a stick, and this time I'm bringing you SIX different ways to add this fun food to your children's school lunch, or your work lunch!
You likely have all of these ingredients in your fridge and pantry already. Keep on scrolling to see photos and descriptions of each variation of sandwich kabobs. You can send these to school as is, send a little mustard or mayo for dipping, or even drizzle with a balsamic glaze.
The Caprese – Just like the Italian classic dish, this sandwich kabob is made by alternating salami, tomatoes, basil, and mozzarella.
The BLT – Who doesn't love bacon?! The BLT is exactly how it sounds: Bacon, Lettuce, and Tomato with your favorite sandwich bread.
The Club – Take the BLT from above, add some fresh avocado and deli turkey. Now you have yourself a club sandwich kabob.
The Lunchbox Classic – Ham and Cheese, need we say more? Your favorite sandwich bread, too. How long has this sandwich been included in the lunch box? I think it goes back to the days of eating lunch while also adorning your classroom desk with a placemat, cloth napkin, and single stem flower. Or was that something that only happened in movies?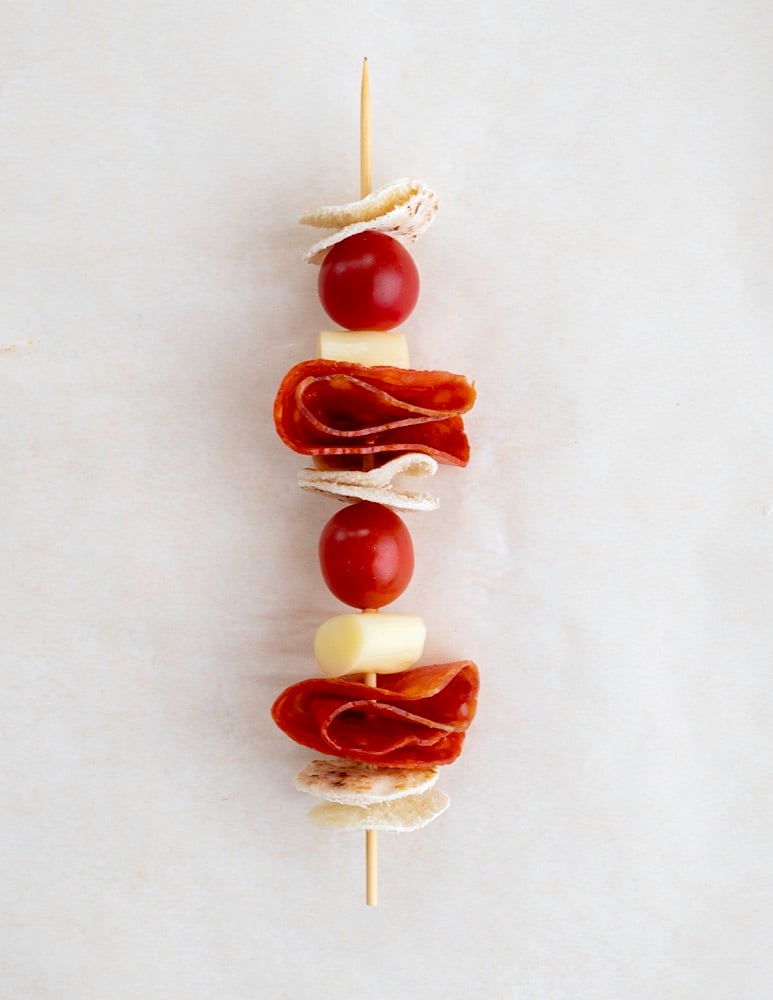 The Pepperoni Pizza – If I even begin to say the word "pizza" my kids are screaming for joy. Put these favorite flavors on a stick and into the lunchbox! Alternate pepperoni slices, mozzarella cheese, tomatoes, and pita bread.
The Fancy Brunch – Smoked salmon, everything bagel, cream cheese, tomatoes, and lettuce. If this isn't the fanciest (and completely delicious) school lunch sandwich then I don't know what is!
I'd love to hear from you in the comments below – what sandwich combo should I skewer next?! Tag @weelicious on social media when you make this so I can see!