The signs have been around for several weeks now. There's more traffic on the roads. Parents are bustling around super stores with their carts full of backpacks and school supplies. There's even the slight change in parents' overall demeanor. Back to school has definitely arrived!
I always find this time of year such a mixed bag of emotions for adults and kids alike. The end of summer brings with it some sadness, but there is also the excitement of returning to familiar friends and routines.
On the sad side, those long summer days of not having to plan the next meal as meticulously are noticeably gone too. You have to start wrapping your head around planning your kids' school lunch every day. But don't despair! You need not feel doomed to the fate of having to always packing the same ole thing.
Here are a few of my favorite simple sandwich recipes from the past few years that my kids still demand I put in their lunch boxes.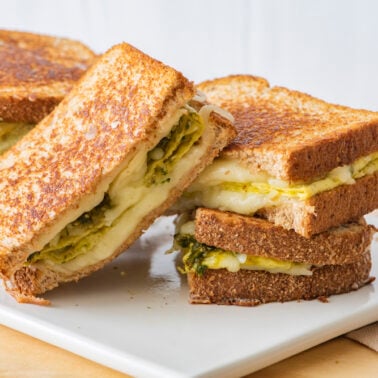 Egg Pesto Melt
This melt is a simple sandwich that's perfect for breakfast, lunch or dinner!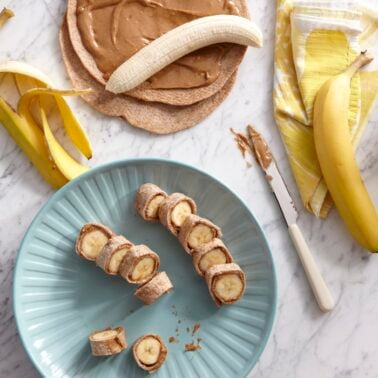 Banana Dog Bites
These only require 3 ingredients that you most likely have on hand and make a great addition to school lunch or after school snack.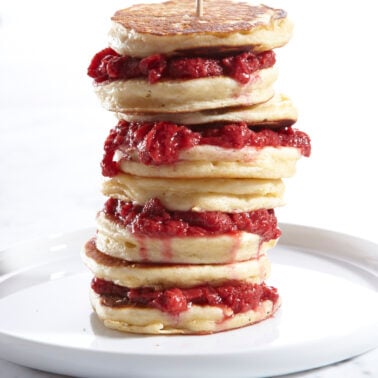 PBJ Pancakes Sandwiches
Make PB&J's more fun by using peanut butter pancakes as the "bread" and your favorite jam in the center!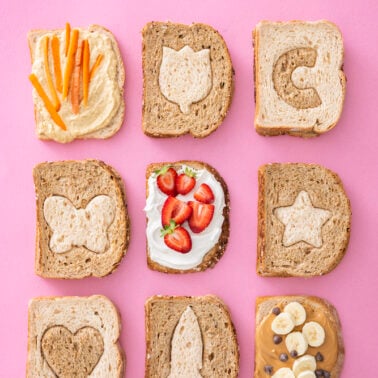 Two Tone Sandwich
School lunch should be fun to eat but also easy to make! These Two Tone Sandwiches are super cute and ready in minutes!
Sushi Sandwiches
When you want the simplicity of making a sandwich but with a more exciting look, Sushi Sandwiches are the ticket.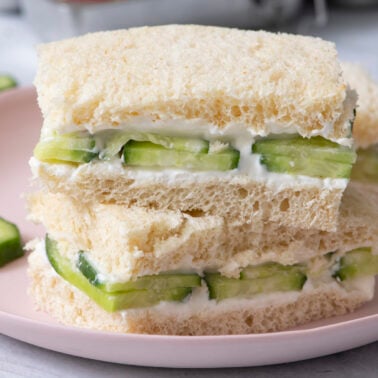 Cucumber Cream Cheese Sammies
These little sandwiches are great for a lunch box or as a tasty finger food for a small get together.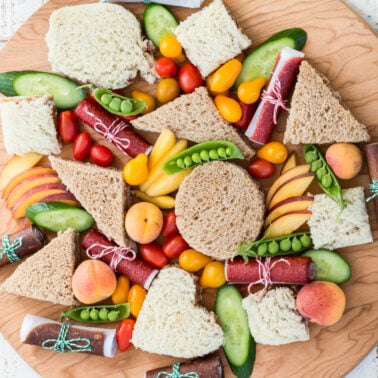 Uncrustables
Homemade uncrustables come in any shape you can dream up and are way better for you than the store bought version!
Pizza Pinwheels
These pinwheels are really like a pizza "sandwich" because the filling is savory, kind of like a ham and cheese sandwich, but much cooler looking.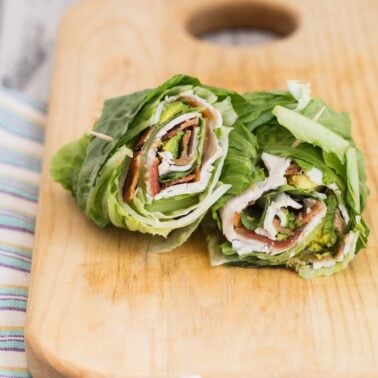 Turkey Club Lettuce Wraps
Low carb but highly delicious, these Turkey Club Lettuce Wraps are a great option for lunch.
The World's Greatest Peanut Butter and Jelly Sandwich
These are just a few of my favorite sandwiches for school lunch, but there are plenty of school lunch ideas to check out on weelicious!