Making lunch fun and exciting is one of my biggest passions. This Animal Face Toast is way easier to create than it looks and my kids love them! They love the surprise of whether they'll have Monkey or Owl or Kitty Cat Toast in their lunch boxes! Plus, most of these are three ingredients or less!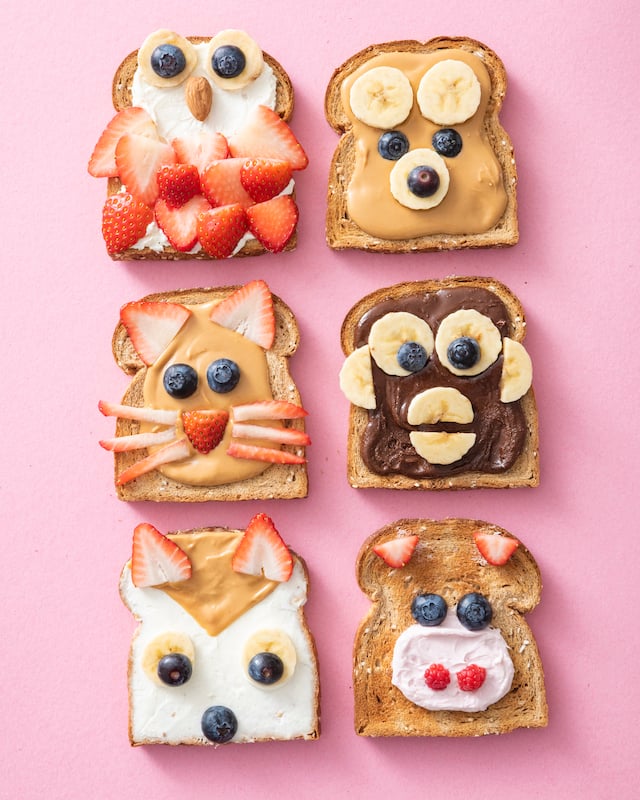 This first Animal Face Toast is a real "hoot!". Get it? This Owl Toast is made with whipped cream cheese, banana and strawberry slices, blueberries and an almond. I love the strawberry feathers on this little guy! It's one of my favorites to make because it's just so so cute!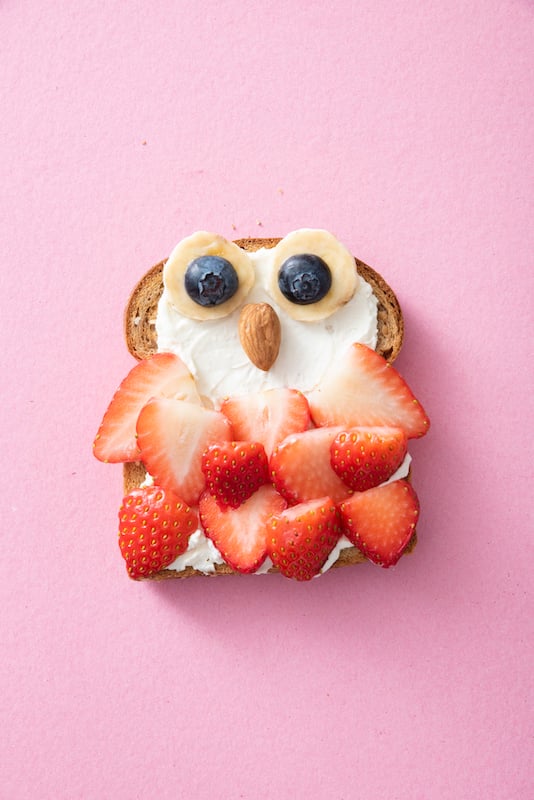 Monkey Toast will have your little ones swinging from the tree tops! Again, this one is super simple with only 3 ingredients besides your favorite bread. A few banana slices, a couple blueberries and your favorite nut or seed butter and you're all set!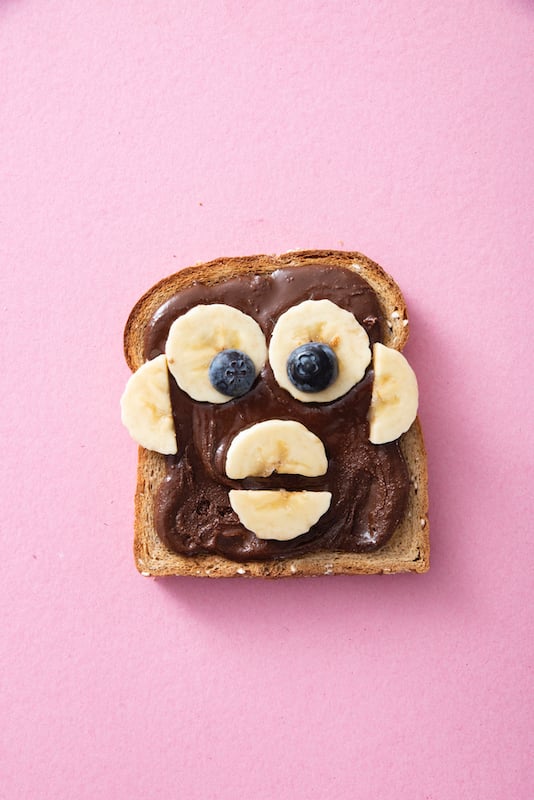 This Kitty Cat Toast is the purrrfect addition to any kid's lunch! Spread an oval shaped of nut or seed butter on the toast, slice up some strawberries to make the cute pointy cat ears and whiskers. Add two blueberry eyes and you're done!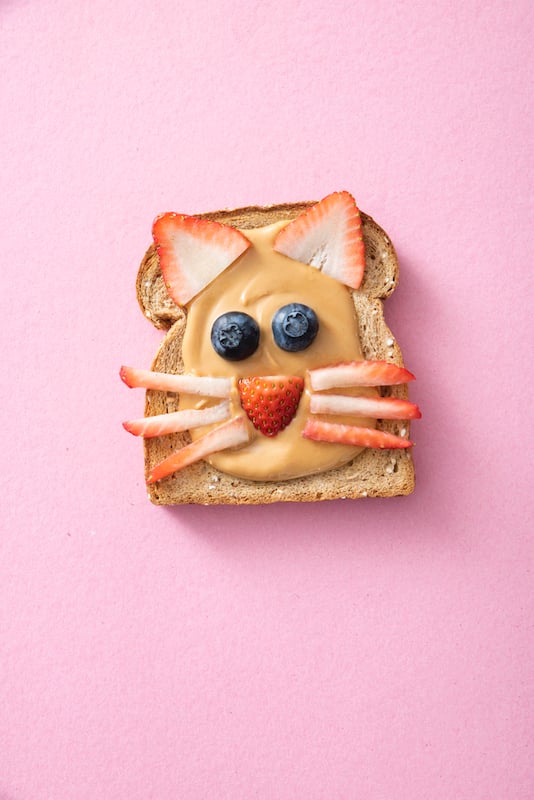 Everyone had their favorite teddy bear growing up, right? This Teddy Bear Toast is almost as comforting as that. Again, only three ingredients besides the toast so it's quick and easy. Nut or seed butter for the bast, a few slices of banana for the ears and nose, and some blueberries to finish it up.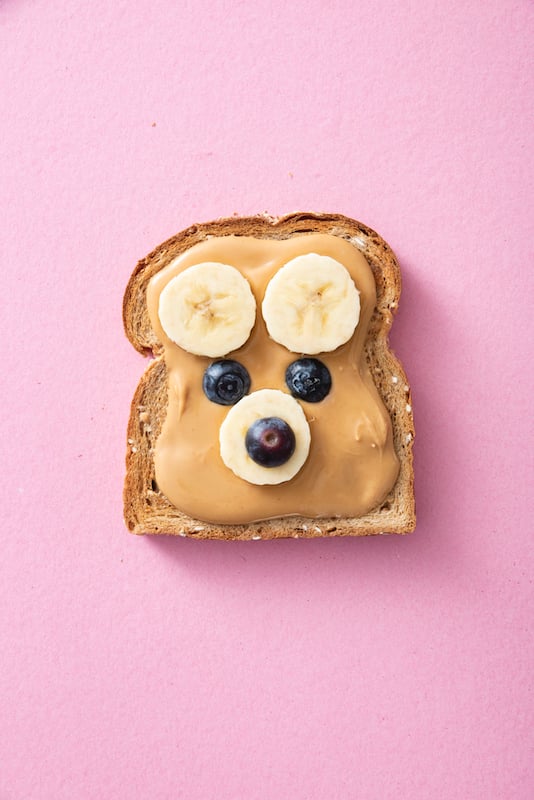 Fox Toast is one of my favorites too! And dare I say it's, quick as a fox to make. First I spread whipped cream cheese over the toast and then use sun butter to form the triangle at the top. Make the ears with strawberry slices and the eyes and nose with banana and blueberries and this sandwich will disappear just about as quickly as you made it!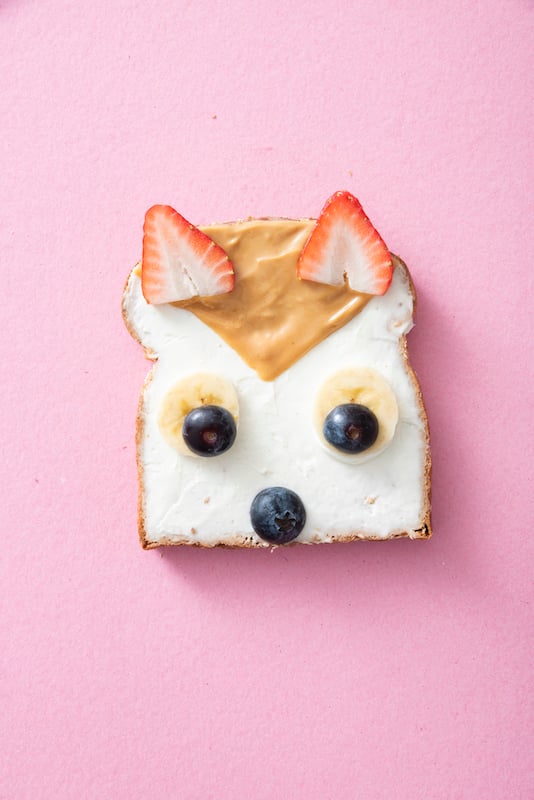 Last but not least is the Pig Toast! Oink oink! I mix a little bit of raspberry with the whipped cream cheese to get the pink color of the snout and then top it with raspberries for the nostrils. Two blueberry eyes and strawberry ears and you're done!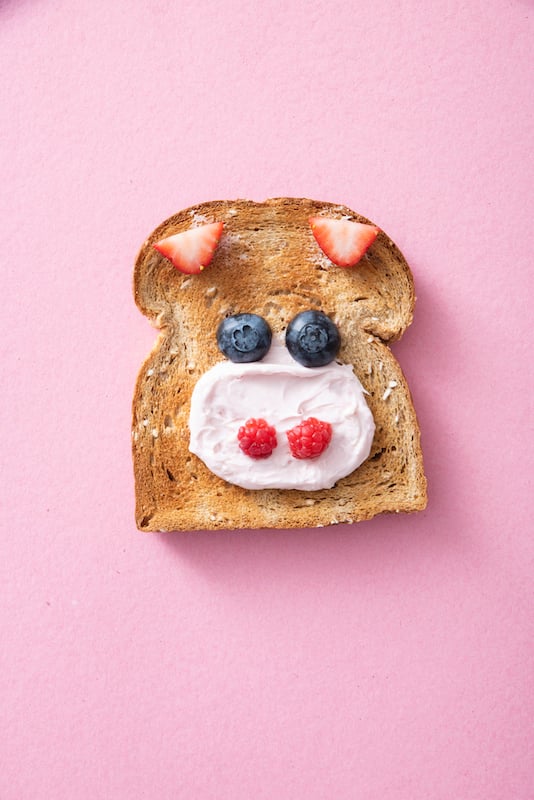 Are you putting any Animal Face Toasts in your kid's lunch box this week? Let me know in the comments!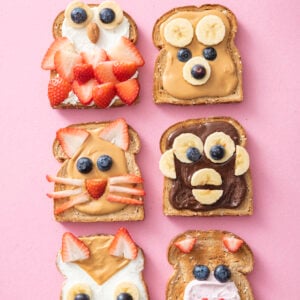 Animal Face Toast
Ingredients
1

slice

sandwich bread

1

banana, sliced into desired shape

1-2

strawberries, sliced into desired shape

fresh blueberries

1

tablespoon (per piece)

nut or seed butter

whipped cream
Instructions
Add necessary toppings to create your favorite animal face.