What is it about crust on sandwich bread that many kids just seem to hate?! It is so common for kids to eat around the crust, ask for the crust to be cut off, or avoid a sandwich altogether if they see even a hint of crust.
Sure you can spend your hard earned dough on a package of uncrustables at the grocery. Better yet, you can make your own! Use your favorite sandwich bread, your favorite peanut or other nut butter, and your favorite jam, jelly, or fruit preserves.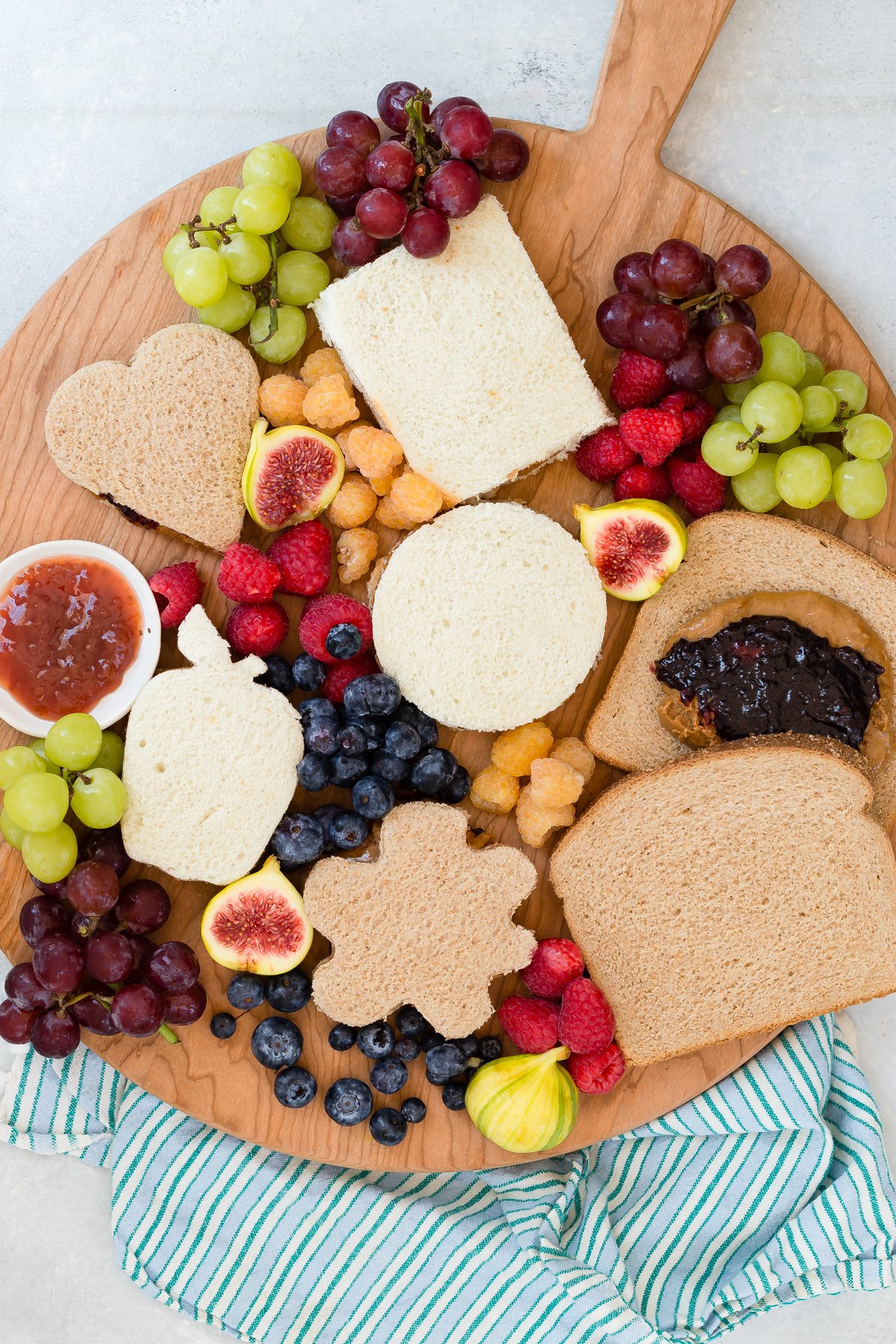 Don't forget the fun shapes! Those store-bought sandwiches only come in rounds. You can make triangles, squares, hearts, stars, pumpkins… any shape that you have in a cookie cutter.
These homemade uncrustables are perfect to tuck into school lunch, or serve on a big fun platter like you see pictured here complete with fresh fruit, fresh vegetables, fruit leather, and other yummy snacks.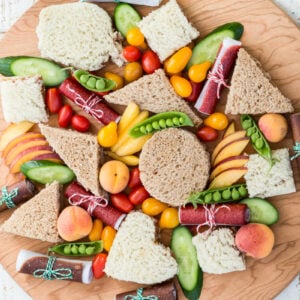 Uncrustables
Homemade uncrustables come in any shape you can dream up and are way better for you than the store bought version!
Ingredients
8

slices

sandwich bread

peanut butter

fruit preserves
Instructions
Spread a piece of sandwich bread with peanut butter, and another with fruit preserves.

Sandwich the two pieces together and cut with a cookie cutter into a fun shape.