Here's game-changing lunch solution for you: homemade Uncrustables! These delightful pocket sandwiches are not only a lunchbox hit but also a lifesaver on those busy mornings. Keep reading for why you should embrace the DIY Uncrustables magic and how to make, freeze, and enjoy them like a pro.
What is it about crust on sandwich bread that many kids just seem to hate?! It is so common for kids to eat around the crust, ask for the crust to be cut off, or avoid a sandwich altogether if they see even a hint of crust. So, I came up with my version of what is now known as an Uncrustable! The best part? You can make it into any shape, choose your own filling and kids love them!
Why Homemade Uncrustables Are Your New BFF
Personalized Perfection: When you make Uncrustables at home, you're the chief designer. Customize the fillings to match your child's taste buds – from classic PB&J to even turkey and cheese, the options are endless. Plus, you get to cut them into fun shapes if you want!
Healthier Ingredients: You can also opt for healthier ingredients like whole-grain bread, natural nut butter, and high-quality jams or fresh fruits. You're in control of what goes into these little pockets of goodness.
Time-Saving Wonders: Let's face it, mornings can be chaos. Having a stash of homemade Uncrustables in the freezer means you can grab, pack, and conquer the day with ease.
Cost-Effective: Compared to buying pre-packaged options, making Uncrustables at home is budget-friendly.
What You'll Need
Sandwich Bread: A classic store bought sandwich bread works best for Uncrustables. They key is that it's pretty soft. I usually use whole wheat store-brand sandwich bread. These won't work as well with a more artisanal loaf of bread.
Fillings: Whatever sandwich filling floats your boat! You can do the classic PB&J combo, a different nut or seed butter with homemade preserves or even hummus with chopped veggies.
Sealer: You can use a Sandwich Sealer like this one or, if you don't have one of those tools, a fork and a cookie cutter will work too!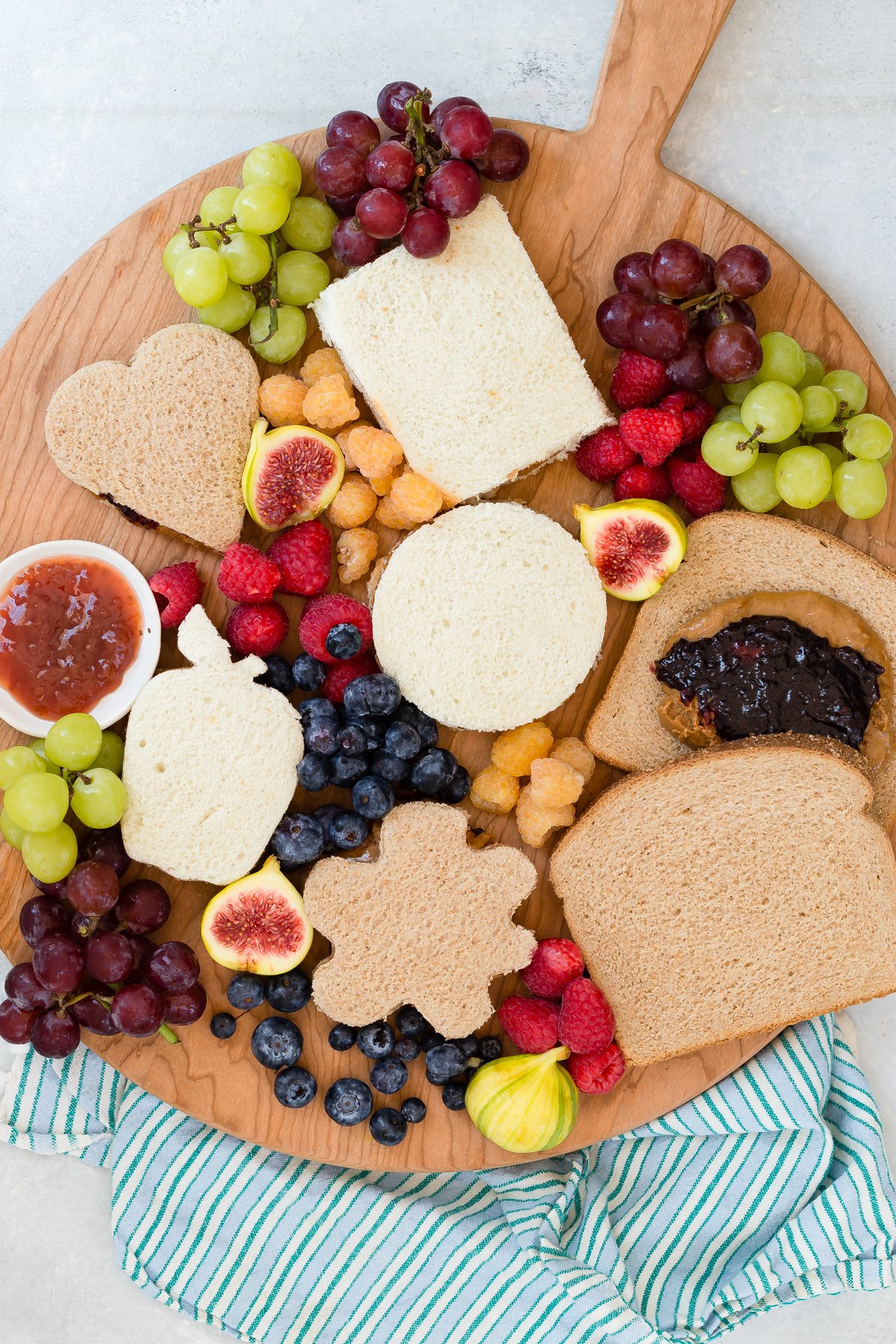 Creating Homemade Uncrustables: Tips and Tricks
Choose Your Fillings: Get creative with fillings like almond butter, banana slices, honey, cream cheese, or even hummus and veggies. Make sure the fillings aren't too runny to prevent soggy sandwiches.
Seal Like a Pro: Use a fork or a special Uncrustables sandwich sealer to press down the edges and seal the sandwiches tight. This will prevent fillings from leaking out during freezing.
Mind the Crust: Trim the crusts off the bread using a round cutter or simply by pressing down with a glass. Save those crusts for breadcrumbs, homemade croutons or these cute Cinnamon Toast Pinwheels!
Freeze with Love: Place the assembled sandwiches in a single layer on a baking sheet and freeze for about an hour. Once they're firm, transfer to an airtight container or zipper bags to prevent freezer burn.
Freezing and Thawing Like a Pro
Freezing: Freeze Uncrustables for up to two months. Make sure they're properly sealed to avoid freezer burn.
Thawing: To enjoy, simply take a sandwich out of the freezer in the morning and let it thaw in the lunchbox or at room temperature. It'll be ready to eat by lunchtime!
These homemade uncrustables are perfect to tuck into school lunch, or serve on a big fun platter like you see pictured here complete with fresh fruit, fresh vegetables, fruit leather, and other yummy snacks.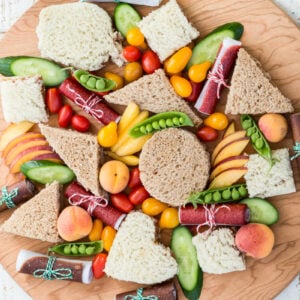 Uncrustables
Homemade uncrustables come in any shape you can dream up and so easy to make!
Ingredients
8

slices

sandwich bread

fruit preserves
Instructions
Spread a piece of sandwich bread with peanut butter, and another with fruit preserves.

Sandwich the two pieces together and cut with a cookie cutter into a fun shape.