When it comes to lunch gear for kids, I've got you covered! Get your kids excited for school with these cute and practical back-to-school lunch gear essentials. From lunch boxes to reusable snack bags and water bottles, these items will keep their meals fresh and organized while adding a touch of joy to their lunchtime routine. Plus, I've added some backpacks too because I just can't get enough of back-to-school gear in general!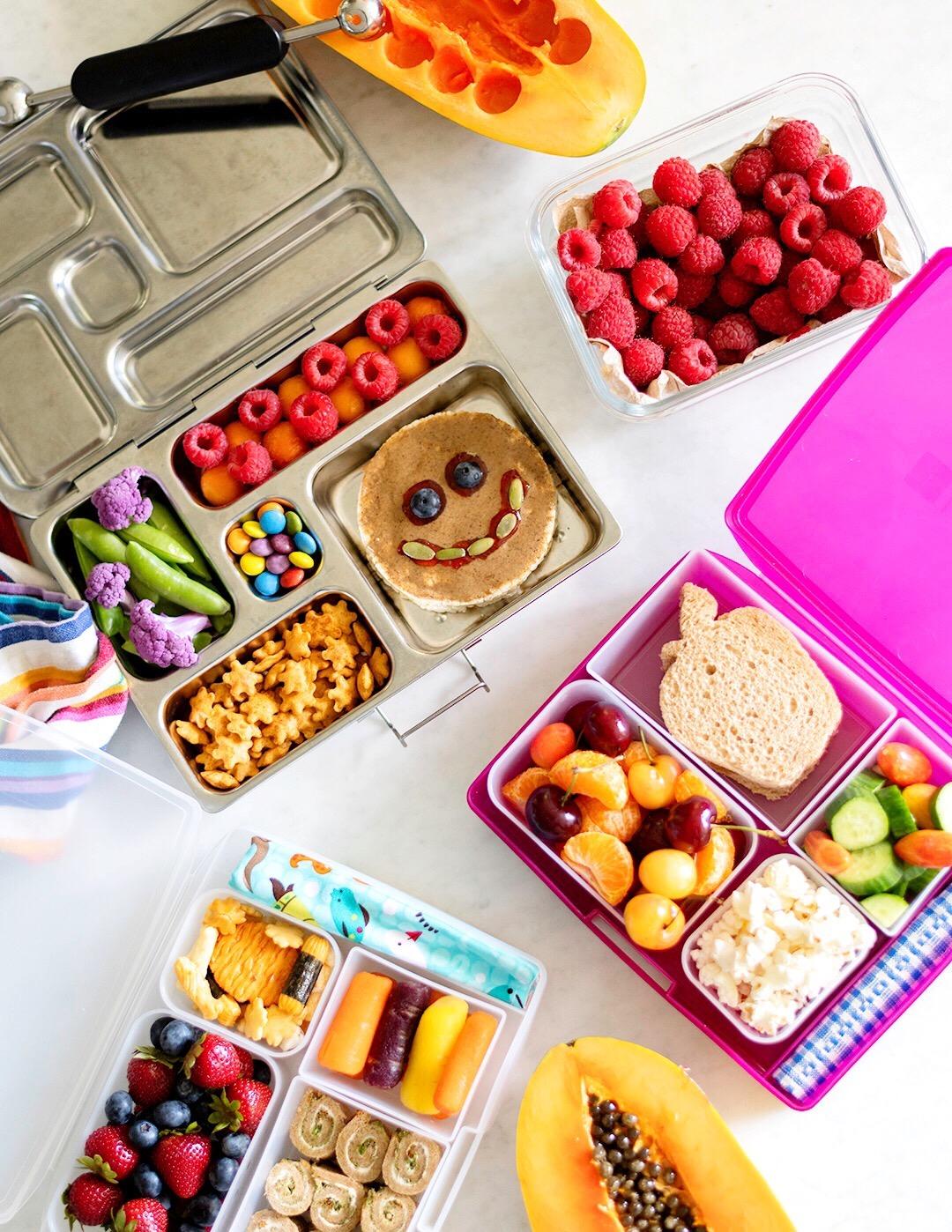 I often receive questions about my preferred products for packing school lunches, so I'm excited to share some of my favorite lunch gear for kids. As any parent knows, the presentation and packing of a school lunch can significantly impact whether it gets devoured or returned untouched! There's nothing more disheartening than discovering your child's lunch box still full of the food you lovingly prepared.
With this lunch gear, packing school lunches becomes a breeze and even an enjoyable experience. Not only are these items eco-friendly, but they also offer adorable and customizable options, from the lunch box itself to the delightful treats inside! Say goodbye (not literally!) to those single-use plastic ziplock bags and hop aboard the reusable lunch gear train! I guarantee you won't regret making the switch.
Lunch Boxes and Lunch Bags
Lunch Box Accessories for Kids
Water Bottles for Kids
Backpacks for Kids
State Bags Backpack – I've loved these backpacks for a while now. They're super durable, and with over 50 colors to choose from there's something for everyone!
Lavender Heart Tie-Dye Backpack – This backpack is absolutely adorable and can be customized with your kids name.
Hello Kitty Backpack – Because who wouldn't love to have a little Hello Kitty glow in the dark backpack for school this year? Love this one!
PBTeen NFL Backpack – For the kids who love sports and want to be a team player! This backpack is very durable as well and so much fun!
L.L.Bean Original Book Pak – These have been a tried and true for many families for as long as I can remember. They really are so strong and can be used for years!
JanSport SuperBreak Backpack – JanSport backpacks are as classic as you can get! I love them because they come in tons of different colors and designs.
Minted Personalized Backpack – This backpack comes in a ton of fun designs and can be personalized with your kid's name. Plus it's super lightweight.
If you're looking for school lunch inspiration, check out all the school lunch ideas I have on Weelicious. Plus, you can get my Weelicious Lunches Cookbook filled with innovative solutions for quick, delicious, easy-to-make, kid-friendly lunch box meals that little ones (and their older siblings alike) will love.
What lunch gear is your favorite for back-to-school? Did I miss anything? Let me know in the comments and tag me on social media so I can see your back-to-school lunches!