These Very Berry Muffins changed my world for the better, and I know I'm about to change yours too!
At my kids' school, the parents are in charge of making the snacks for their child's class for an entire week, several times a year. With two kids, that means I need to prepare food for over 40 kids five to six weeks a year!
This is an easy task for some moms but for others it's a much bigger challenge that they absolutely dread. The snacks generally run the gamut from cheese cubes, crackers, fresh fruit, steamed veggies, little sandwiches and so on to more elaborate creations that are always put together with love.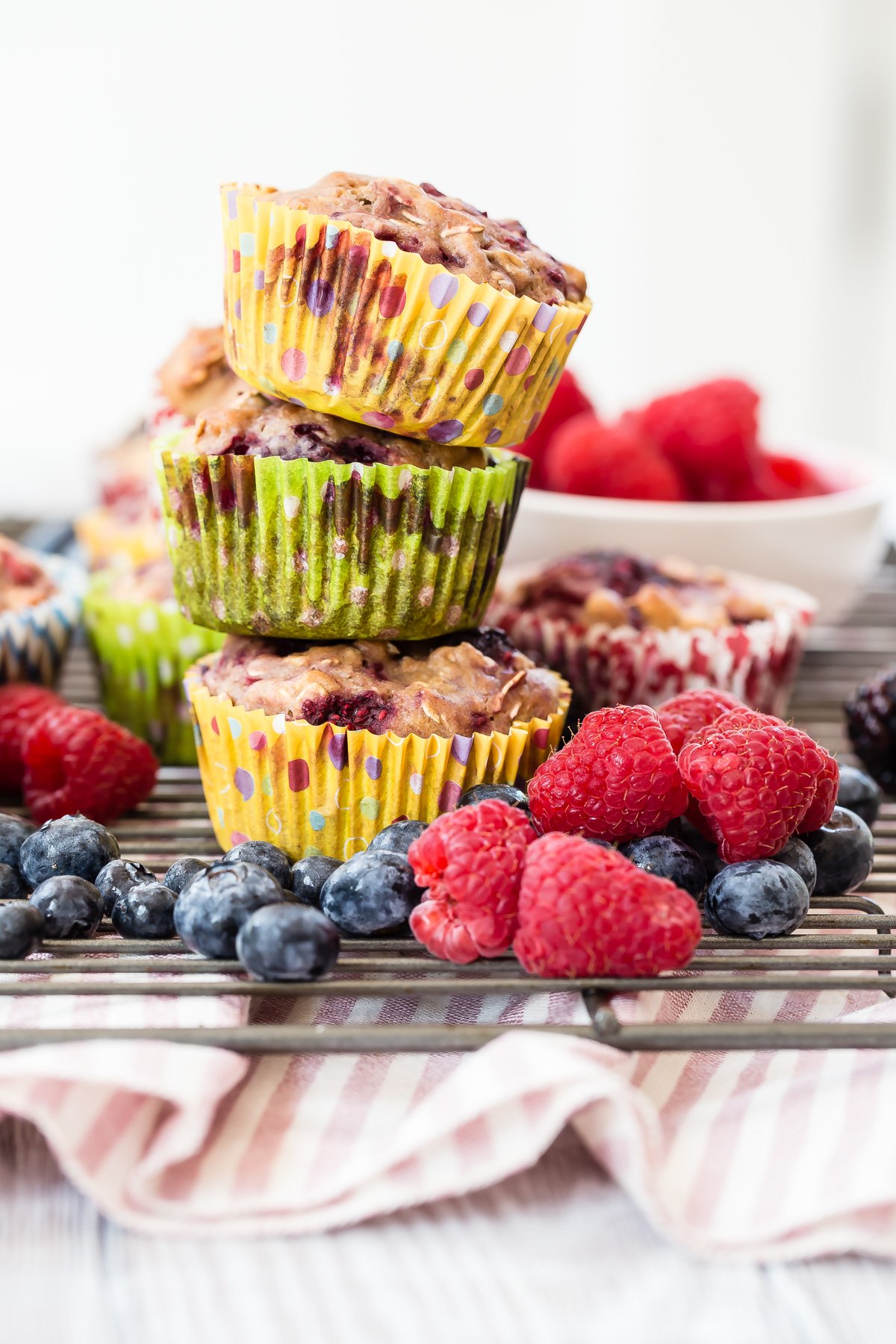 Earlier this year, a mother in Kenya's class made the most incredible muffins that the kids completely devoured. They were unbelievably delicious and packed with a mix of bright, juicy berries. I asked her for the recipe, but she couldn't find it. Nonetheless, I was determined to figure out how to recreate her delectable creation. As we head into the fall and winter months, fresh berries will be a big challenge to find (and will cost an arm and a leg when you do), so instead I'm using an entire bag of frozen mixed berries to fulfill my craving for these treats.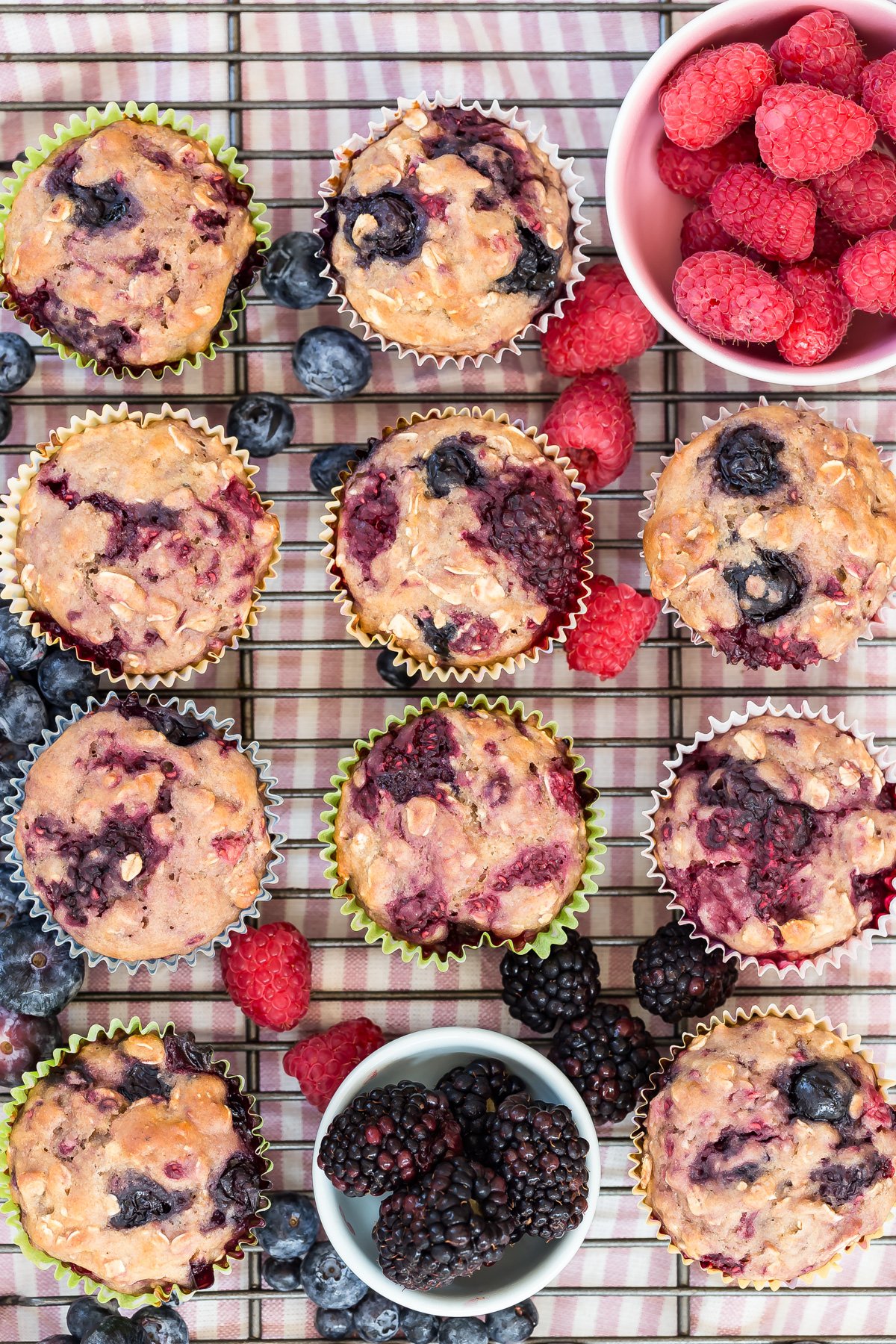 What makes this recipe so special, is that you really can make them any time of year. Not only are they a great snack, they make a wonderful addition to your breakfast routine and can also satisfy a sweet tooth craving after dinner. It's the muffin that can really do anything! Is there anything better?! I can't imagine it.
I'm not kidding, I love these muffins so much, the next time I make them for snack they may not all make it to the classroom!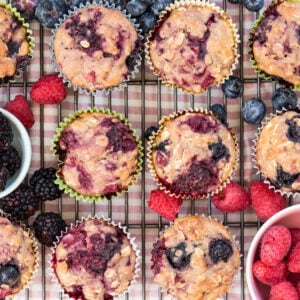 Very Berry Muffins
Instructions
Place the first 6 ingredients in a bowl and combine.

Combine the egg, vanilla extract, milk and oil in a separate bowl.

Slowly combine the dry ingredients into the wet ingredients.

Gently mix the frozen berries into the batter, do not over mix or the berries will bleed.

Pour batter into greased or muffin lined regular sized tins.

Allow muffins to cool for 5 minutes then remove to a cooling rack.

Nutrition
Calories:
210
kcal
|
Carbohydrates:
33
g
|
Protein:
5
g
|
Fat:
7
g
|
Sodium:
200
mg
|
Fiber:
3
g
|
Sugar:
7
g