Getting your kids involved in the kitchen with you is one of the best ways to get them to eat better and is a great activity for when you're stuck inside. Keep reading for 20 Easy Recipe to Make with Your Kids!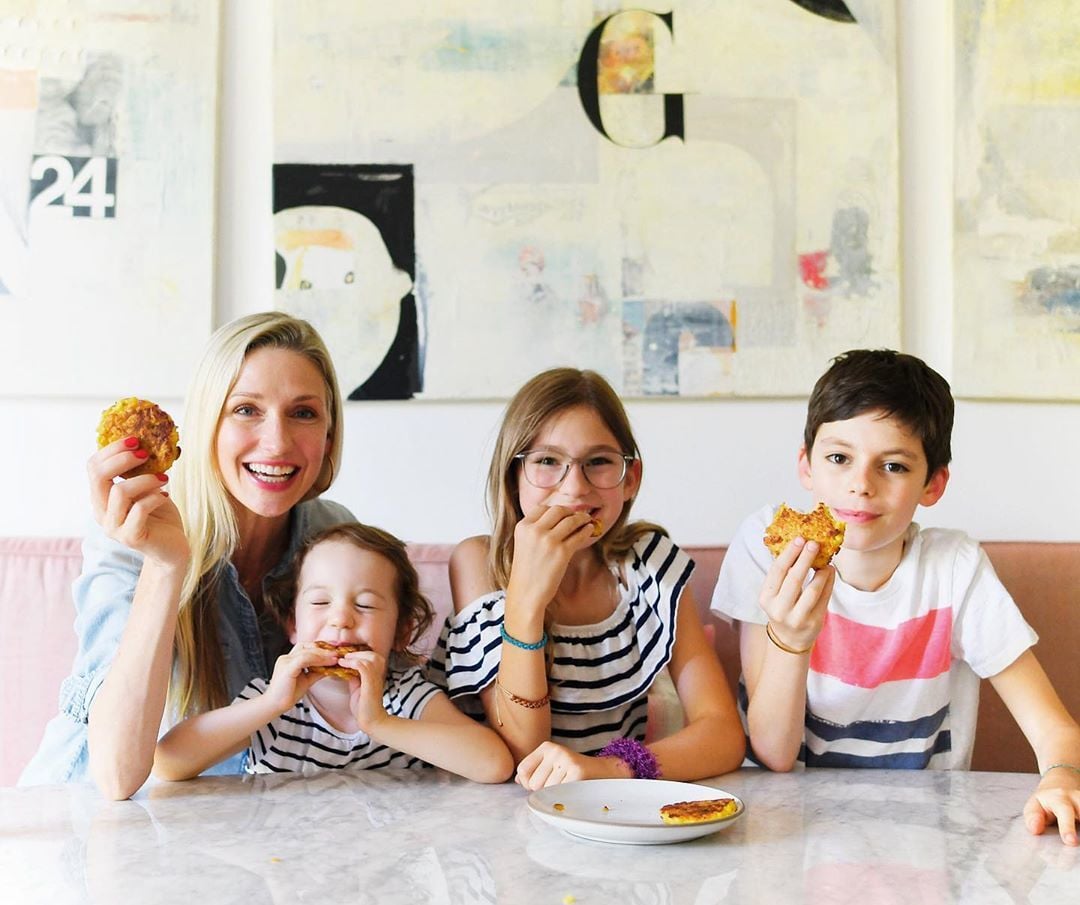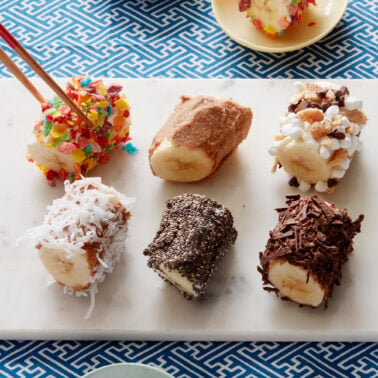 Banana Sushi
Endless possibilities of combinations and is super fun for kids to make AND eat!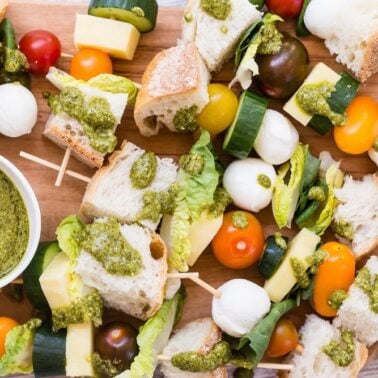 Vegetarian Sandwich on a Stick
In our home, it's scientifically proven that food is just more fun when it's on a stick!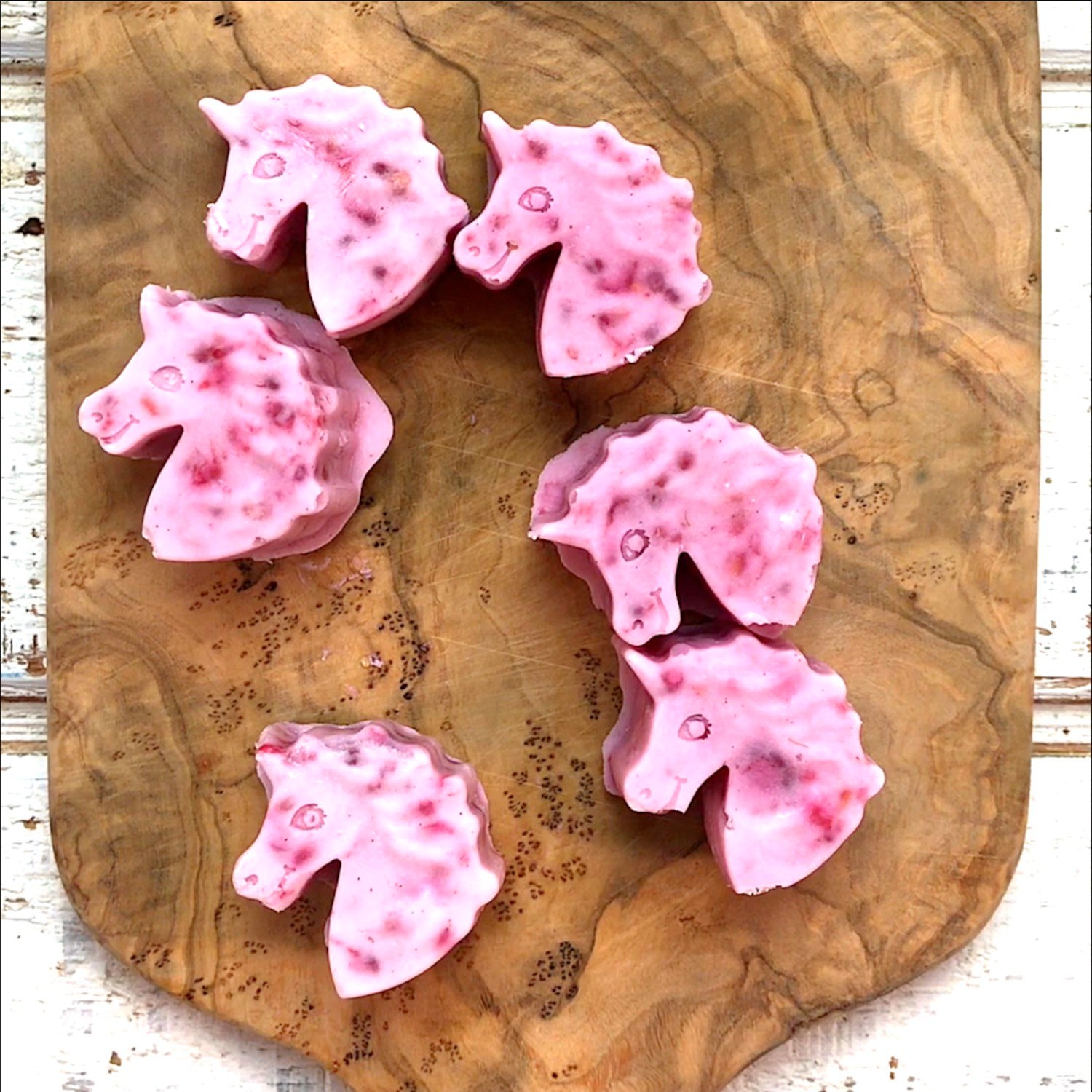 Frozen Yogurt Fruit Bites
These can be made into any shape you want! How cute are these unicorns though?
Strawberry SunButter Bites
These little bites are great for working on fine motor skills by rolling them up after you spread the ingredients.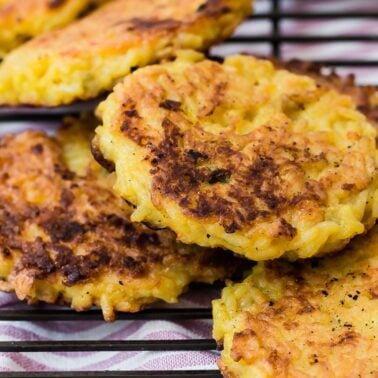 Yellow Rice Cakes
I love making rice cakes with my kids! It's fun for them to help with mixing and they're an easier (and cleaner) way for kids to eat rice.
Arepas with Pulled Poblano Chicken
Making these with my kids is one of my favorite things to do. Patting out the dough is so relaxing and fun!
Whole Wheat Pizza Bagels
Any time my kids get to choose their own toppings they are 100% game so these pizza bagels are always a hit!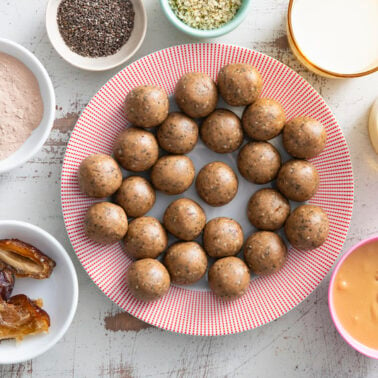 Peanut Butter and Jelly Pop Tarts
Like a PB&J but 100 times more fun to make together and way healthier than the store bought version.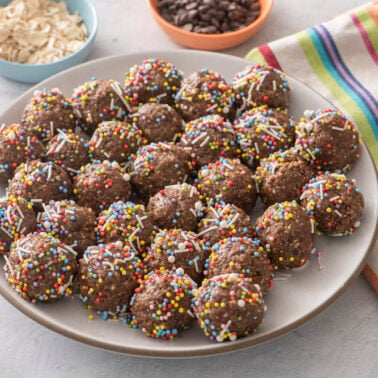 No Bake Cookie Dough Balls
These need no introduction! It's like sneaking raw cookie dough without the risks!
Vegan Cowgirl Cookies
Enough said – making cookies together is a no brainer.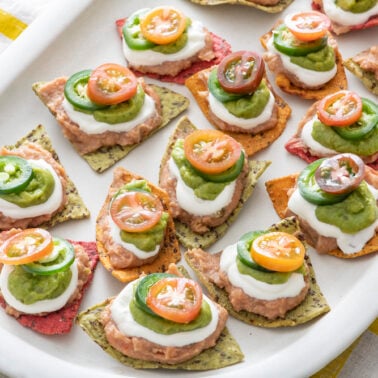 Nacho Scoopers
Make your dream nacho together with this recipe!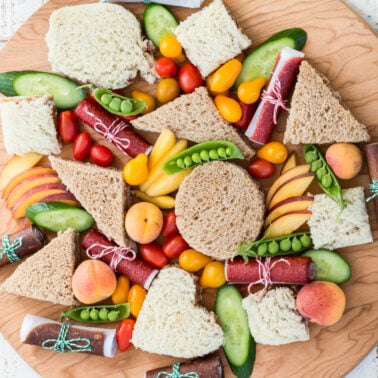 Uncrustables
Use your favorite cookie cutter shape to make these homemade uncrustables! The options are limitless.
Bagels 8 Ways
Dream up your favorite bagel topping combinations with this recipe!
2 Ingredient Toast 6 Ways
No bagels on hand? No problem! Toast works just as well, and it's still fun to come up with your favorite combinations.
Grilled Pizza Roll Ups
Super duper easy to make and another great way to work on those fine motor skills for the little ones.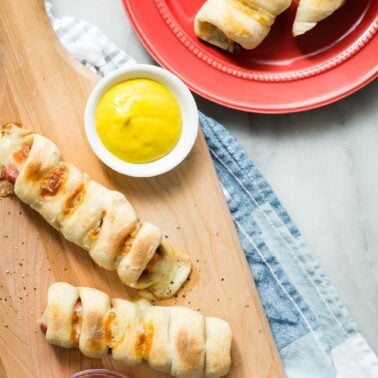 Cheesy Pizza Hot Dogs
Is there anything else to say about these? Only a few ingredients and your kids with love them!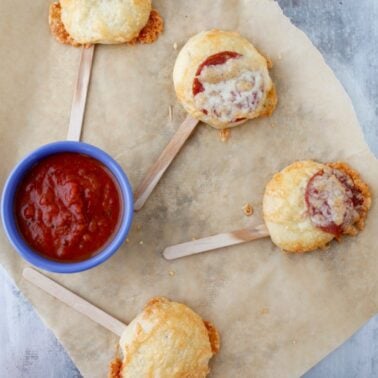 Pizza Lollipops
I've said it once, and I'll say it again… food on a stick is just more fun!
Microwave Mug Double Chocolate Brownie
Easy peasy and no oven required! And of course, absolutely delicious.
Strawberry Aliens
Kids love an invasion of these aliens! Healthy to eat and fun to make.
Next time you find yourself wondering what to do with your kids on a day stuck inside, head to the kitchen and give these recipes a try!