Having this a list of Top 10 Snacks for your Kids School Lunch handy at all times can mean the difference between tears and joy — and I mean your tears and joy as much as I do your kids.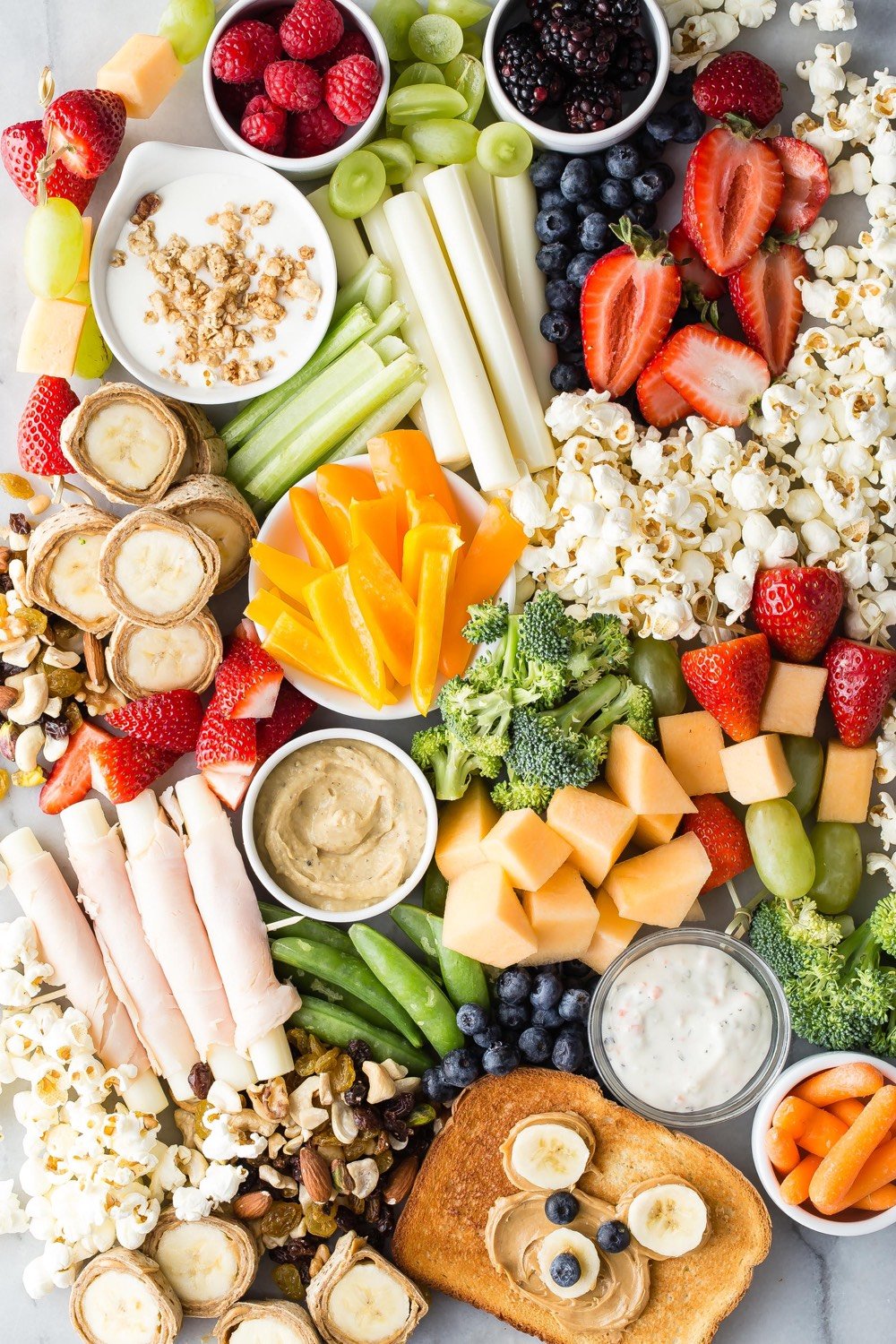 After seven years of making school lunch for my kids, I now realize I've got breakfast, lunch and dinner covered. What about the kids pre-lunch snack, though? I'm the first to admit this is where, in the past, I've given it little to no thought. For the longest time, I would toss an apple or banana into their lunch bag, which are totally fine choices, but when Chloe has caught me forgetting to add a snack or laming out with one of these default items I knew I had to change my ways. I came up with a list of my Top 10 Snack Foods For Your Kid's School Lunch to help inspire all of us (myself included!)
When it comes to snacking, I try to remember to offer a variety of foods through the week to satisfy my kid's cravings. I know that Chloe loves smooth foods, like a smoothie or applesauce pouches, and Kenya leans towards crunch, so I keep that in mind when packing their snacks. And these options aren't just for the morning. You can offer them in your kid's lunchbox, post-lunch, pre-dinner or any time of the day that you want something to tide them over to the next meal and fill your kids' little bellies with a wholesome treat!
Below are a few of some of my favorite, simple, tasty snacks to give my kids throughout the day.
Cheese sticks
Hummus + veggies
Fruit kebobs (strawberries/ melon balls/ grapes/ banana/etc.)
DIY trail mix (nuts, dried fruits, dye free m&m's)
Popcorn with nutritional yeast
Squeeze Pouches – An easy way to get fruits and veggies on the go!
Greek yogurt (with berries/granola and /or honey)
(I actually have 11 because I couldn't narrow the list!)