What is it about sticks that just makes foods more fun?! They're bite sized, easy to hold, and you can call them kabobs, wands, or swords! Rainbow Fruit Kabobs have become one of our new favorite lunch box additions. Imagine your kids opening their lunch boxes at school and immediately being met with this pop of color! How fun would that be for their eyes, and so nutritious for their bodies.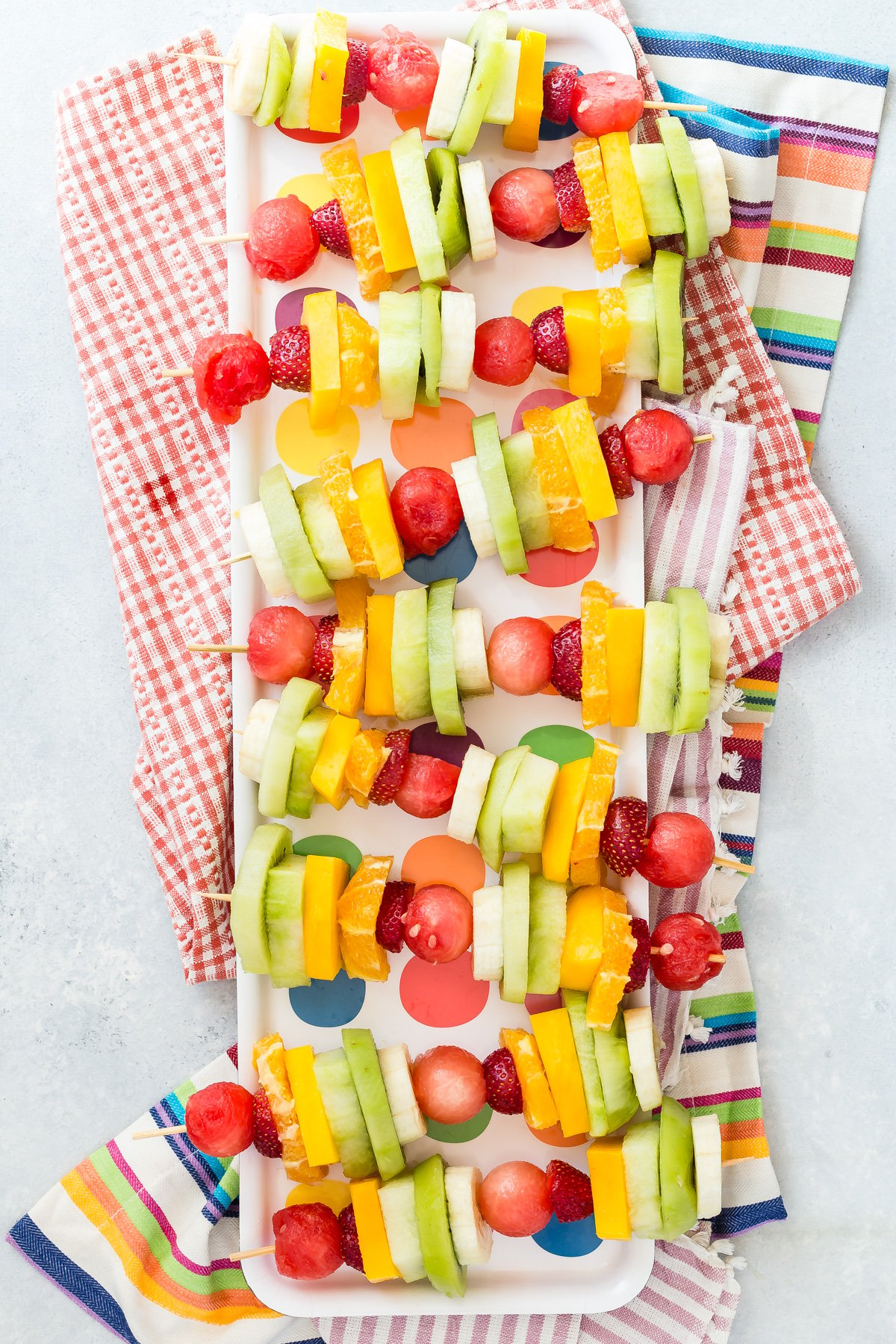 You can use any of your favorite fruits for these kabobs. Just pick a few different colors, slice everything so they're all about the same size, and then have fun skewering in a rainbow pattern, or whatever pattern you love. Get the kids involved and have them choose the fruits to skewer. They can even make their own patterns by skewering their own fruits.
Rainbow Fruit Kabobs
Ingredients
1

small

watermelon

1

small

cantaloupe and/or honeydew melon

3

oranges

3

kiwi

2

bananas

1

pint

strawberries

bamboo skewers
Instructions
Cut the watermelon using a melon baller. Alternatively, slice the melons into 1/2-inch thick slices and then use a cookie cutter to cut into rounds or squares.

Peel the oranges, bananas, and kiwis. Remove the stems from the strawberries. Slice into 1/2-inch thick slices.

Skewer your sliced fruits onto the bamboo skewers in a rainbow pattern.