Another day, another sandwich. You look in the fridge and decide what to slap together. Bread, spread, fillings. Lunch by rote. But have you ever tried putting a sandwich on a stick?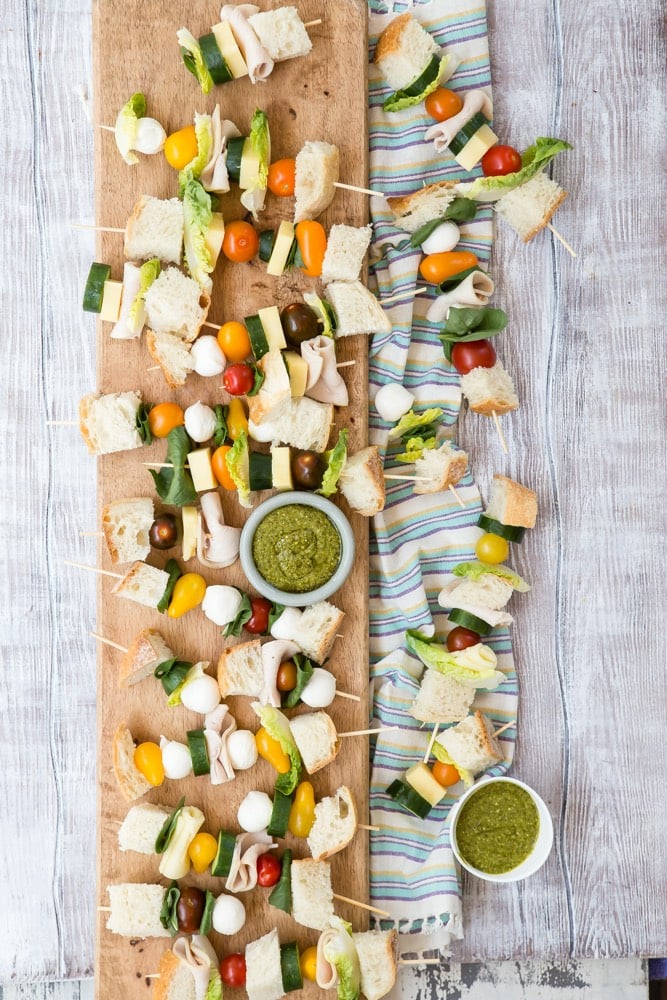 For starters, all of the ingredients stay much more fresh that way because they're not sitting right on the sandwich spread and, come on, isn't everything just better when it comes on a stick?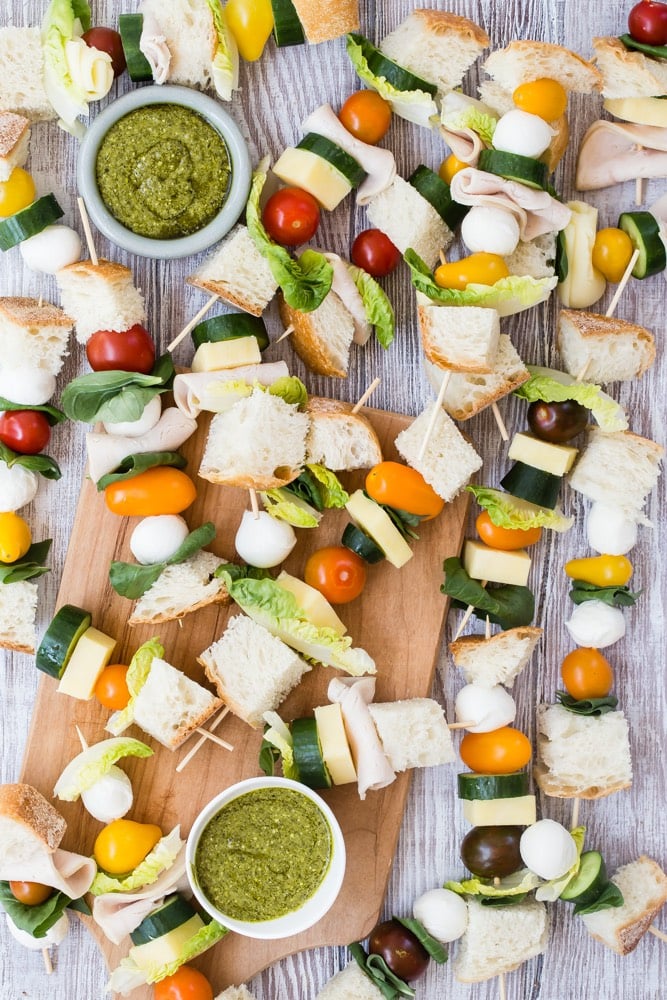 My kids definitely thought so when they saw me packing these unique kabobs in their lunch boxes. They both let out a little chuckle when I told them I had put their sandwiches on sticks. And while it sounded a little silly to them both at first, as soon as they started munching and sliding off the ingredients one after the other, they totally got in on the fun.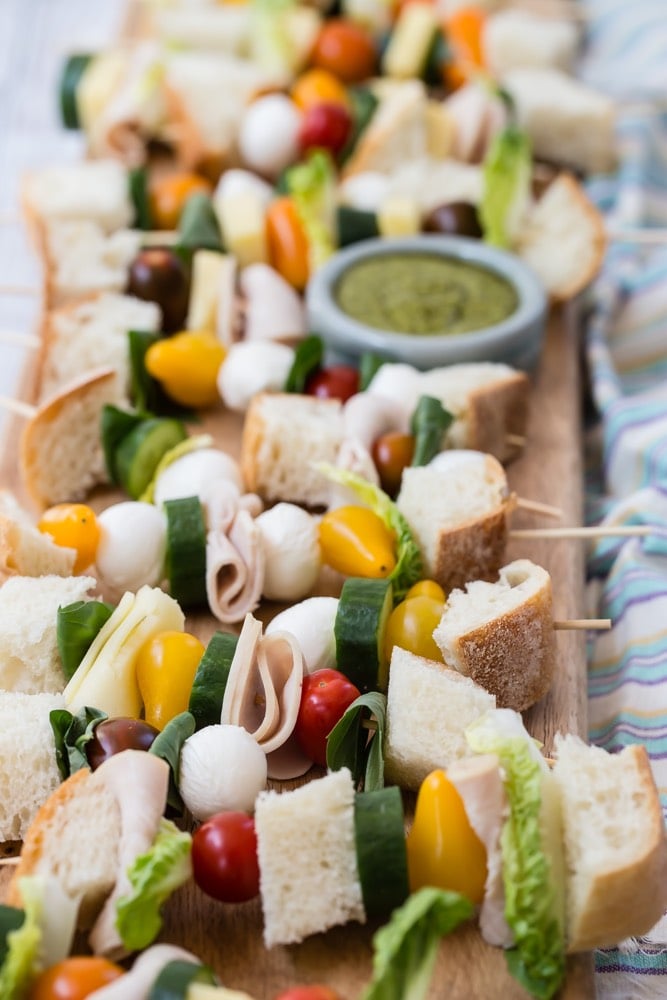 As a result now, Kenya and Chloe often ask me for their meals on a stick. As long as they're eating whatever good stuff I make for them, who am I to argue?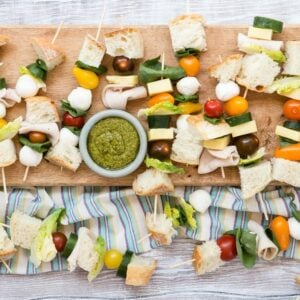 Sandwich-on-a-Stick
Ingredients
2

cups

bread, cubed (ciabatta, french or other hearty bread works)

1

1/2 cups

cubed mozzarella and cheddar cheese

1

slice

thick-cut deli ham, cut into strips or cubes

10

cherry tomatoes

10

skewers

Other foods that work great on a stick:

sliced or cubed turkey or roast beef

cucumbers

swiss cheese
Instructions
Skewer: 1 cube of bread, 1 cube of cheddar cheese, 1 piece of ham, 1 cherry tomato, another piece of ham, 1 cube of mozzarella cheese, and 1 cube of bread.

Repeat with remaining skewers and ingredients.

Serve with mustard for dipping.
Nutrition
Calories:
90
kcal
|
Carbohydrates:
5
g
|
Protein:
6
g
|
Fat:
4
g
|
Cholesterol:
10
mg
|
Sodium:
210
mg
|
Sugar:
1
g