With only a few simple ingredients that add up to a whole lot of flavor, this Shrimp Scampi takes no time and could quickly become a new family favorite.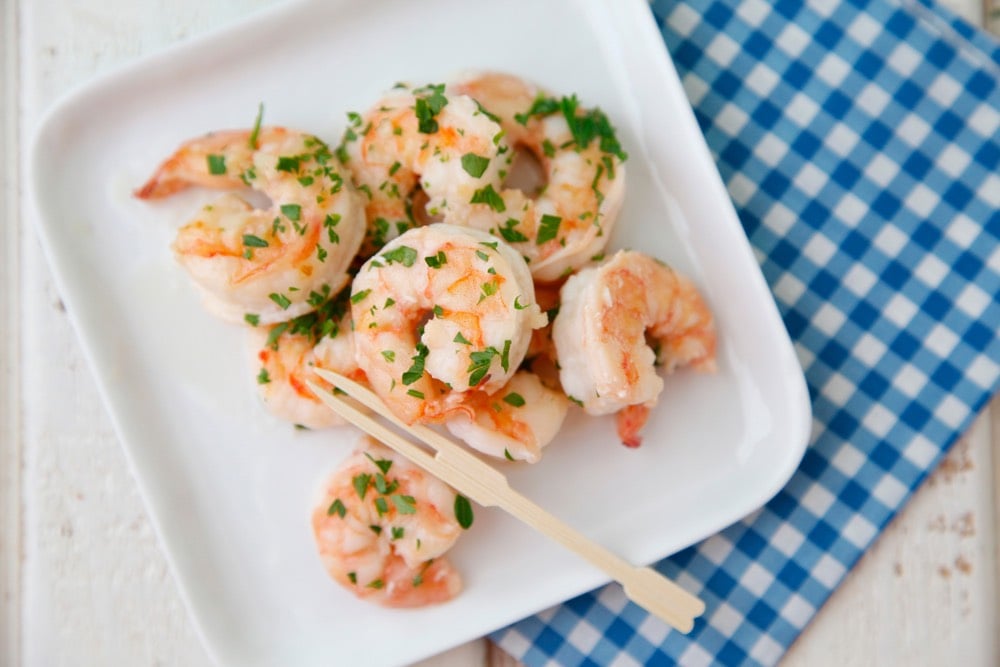 Pin
I'm a Trader Joe's devotee, to say the least. Whenever I step foot inside one of their stores I get all tingly and excited like a kid on Christmas morning. Being there just makes me indescribably happy. Shopping for food can be extremely expensive, especially when you're trying to buy nutritious, organic ingredients. They have such quick turnover with their produce that you know you're getting the freshest foods possible and they sell the majority of foods we eat day to day.
Pin
I have my 15 or so staples like cream cheese, yogurt, and pasta that I always buy there, and after grabbing those items, I stock up on a few other favorites. And when I say I stock up…I really stock up. For example, I often grab five or more bags of frozen wild shrimp. That's a necessity since from the time my kids were little they've loved to eat shrimp. Whether I need just a handful or an entire bag for a recipe, frozen shrimp defrost in minutes and help make the most tasty dishes just as quickly. This quick Shrimp Scampi is the perfect example.
Pin
Shrimp cook in minutes and they need only the slightest bit of love from you to transform into an irresistible dish. After tossing them in the pan with a pat of butter and chopped garlic, I sprinkle on a touch of lemon juice and some minced parsley to brighten the flavor and voila, dinner's ready. If you want to make this an even heartier dish you can add some angel hair pasta and serve a simple veggie like Crispy Broccoli on the side.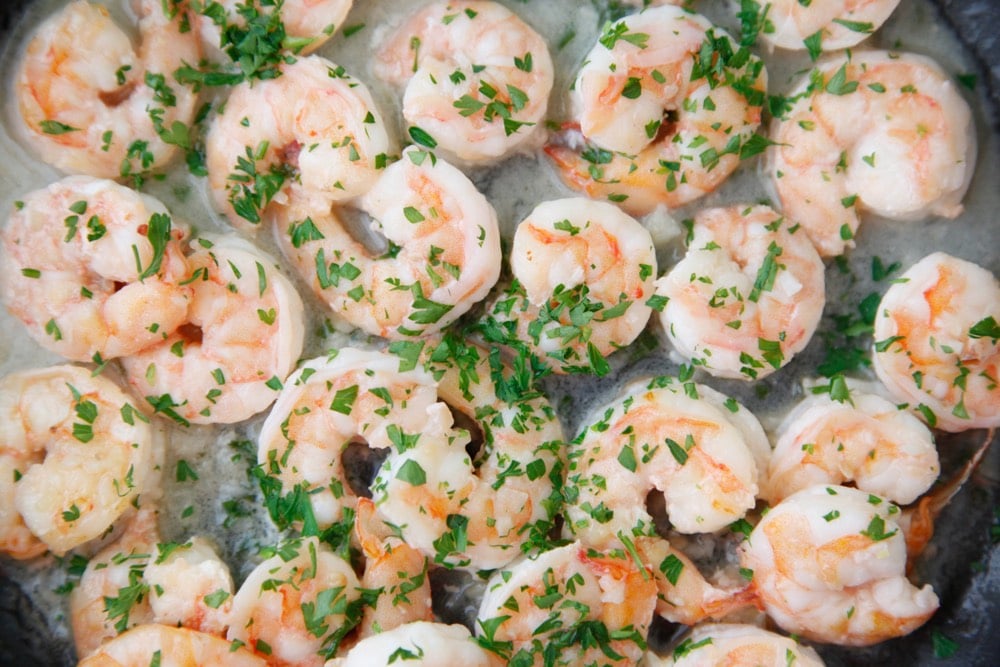 Pin
Now that my kids are heading back to school I need all the help I can get to simplify my weeknight meals, and you can be sure that I will be making plenty of trips to TJ's to make sure I always have enough sweet shrimp on hand for easy and delicious dishes like this one!
Shrimp Scampi
Ingredients
2

tablespoons

butter

1

pound

shrimp, peeled and deveined

1/2

teaspoon

kosher salt

2

garlic cloves, minced

2

tablespoons

lemon juice

2

tablespoons

minced fresh parsley
Instructions
Heat the butter in a sauté pan over medium heat.

Add the shrimp and salt and sauté for 2 minutes. Add the garlic and sauté for 1 more minute, or until the shrimp are cooked through.

Sprinkle the shrimp with the lemon juice and parsley, and toss to coat well.

Serve alongside vegetables or over pasta.