What pre-packaged treat do you most remember your mother buying you as a child? Graham crackers? Chocolate chip cookies? Gingersnaps? Oreos? In my house, it was Fig Newtons. I think my mother assumed the fig center made them a more sensible choice than the other options at the grocery. While my mom usually baked her own delicious cookies, but I don't think she ever tried her hand at homemade Newtons. Even when I started thinking about making a healthier, less sugar-filled, homemade version of Newtons I was a bit intimidated. It just didn't seem like a recipe that would be easy to pull off in a home kitchen.
Well, I was wrong. Totally wrong. In fact, in the same amount of time it takes to make a simple batch of chocolate chip cookies, I made these decadently rich bars, filled with sweet fig and tucked inside a tender whole wheat cookie. Both of my kids agreed they were superior to the store bought Fig Newtons they had tried at a friend's house -- they couldn't keep their mitts out of the tin I put them in.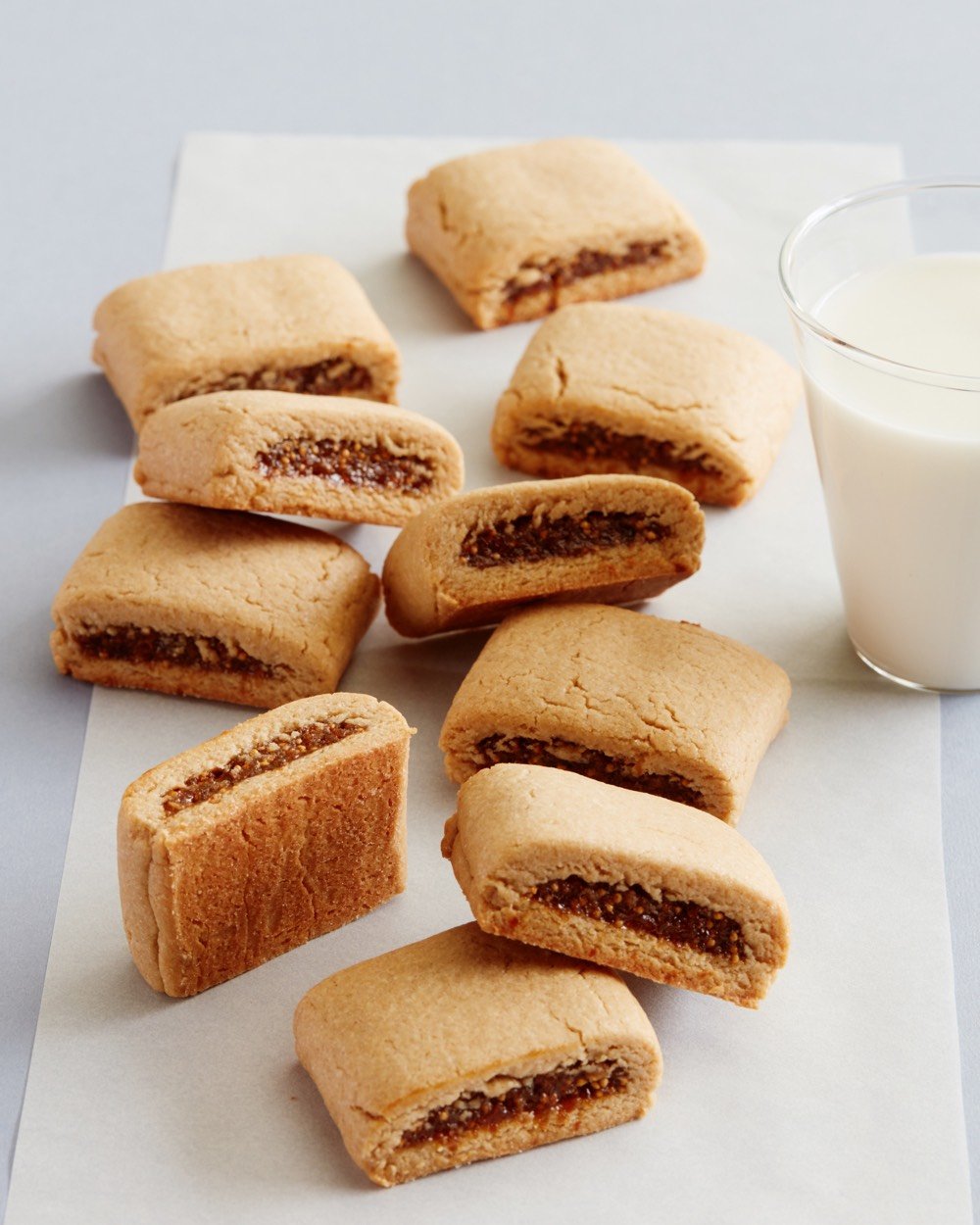 One night after two of my little cookie monsters had three cookies apiece and were going for more, I hid the tin. I did such a good job tucking it out of sight that five days later I realized I totally forgot about them. Figuring they would be stale I opened the container and pulled one out to try. Amazingly these homemade fig bars were still as moist and irresistible as the first day I had baked them.
Store bought fig bars for us? Never again!