There's a grocery store in my neighborhood which is more expensive than the larger chains, but their produce and meats are incredibly fresh and they carry a wide variety of other hard to find foods, so I try to buy my specialty items there. The trick to shopping at almost any grocery without breaking the bank is to go to the front of the store right near the check out lanes and turn around. There lining the shelves are where all the sale items for the week are.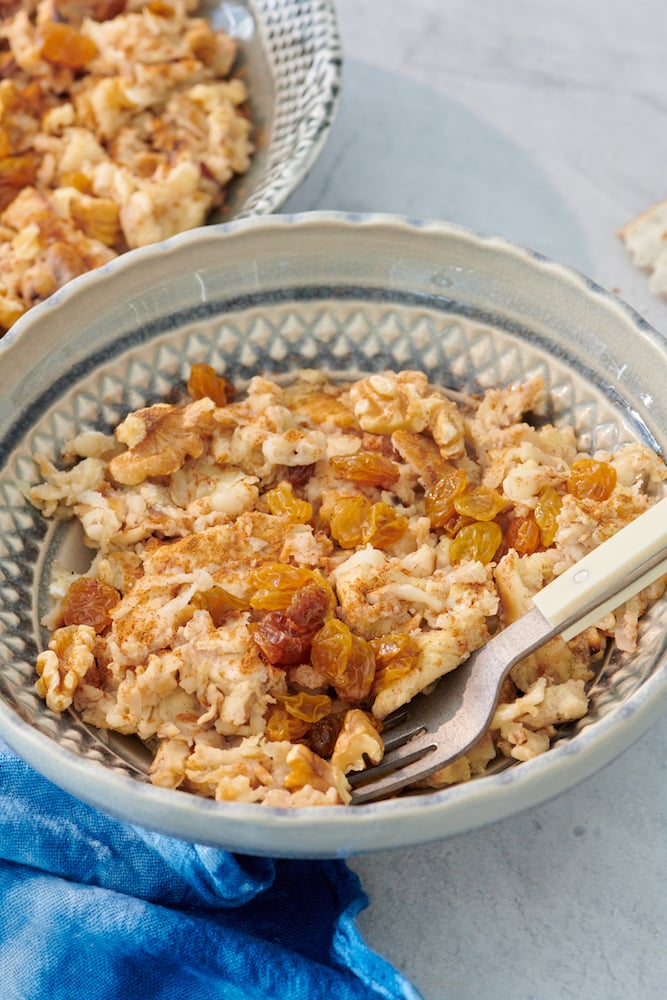 During the year matzo can be as much as $4.99 a box, but since Passover is right around the corner it's on sale now for as little as $2 a box. I stocked up on a bunch of it which means I'm making a lot matzo recipes in the coming weeks.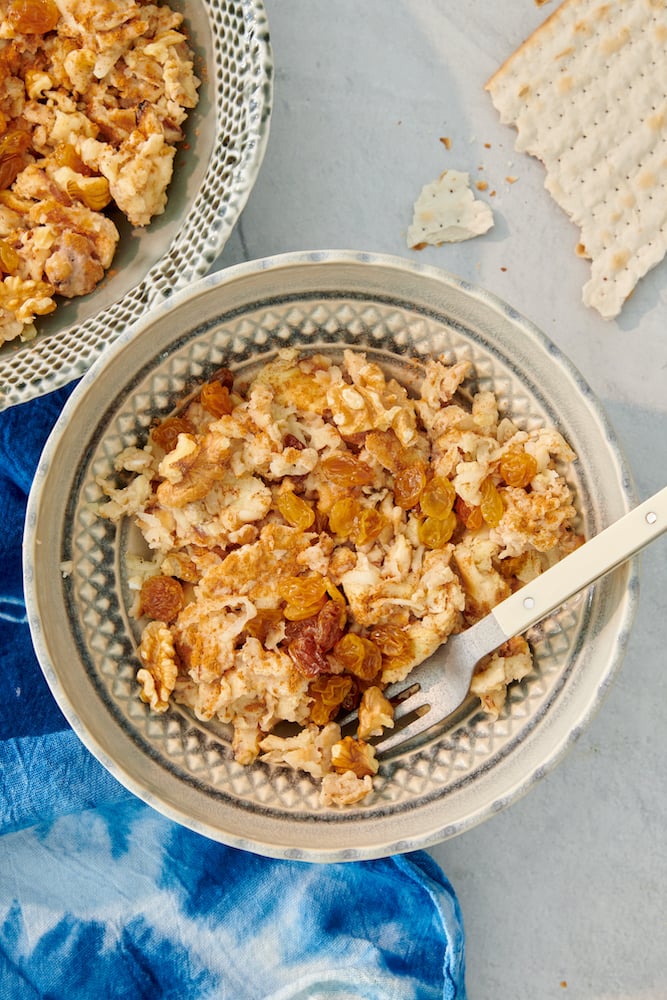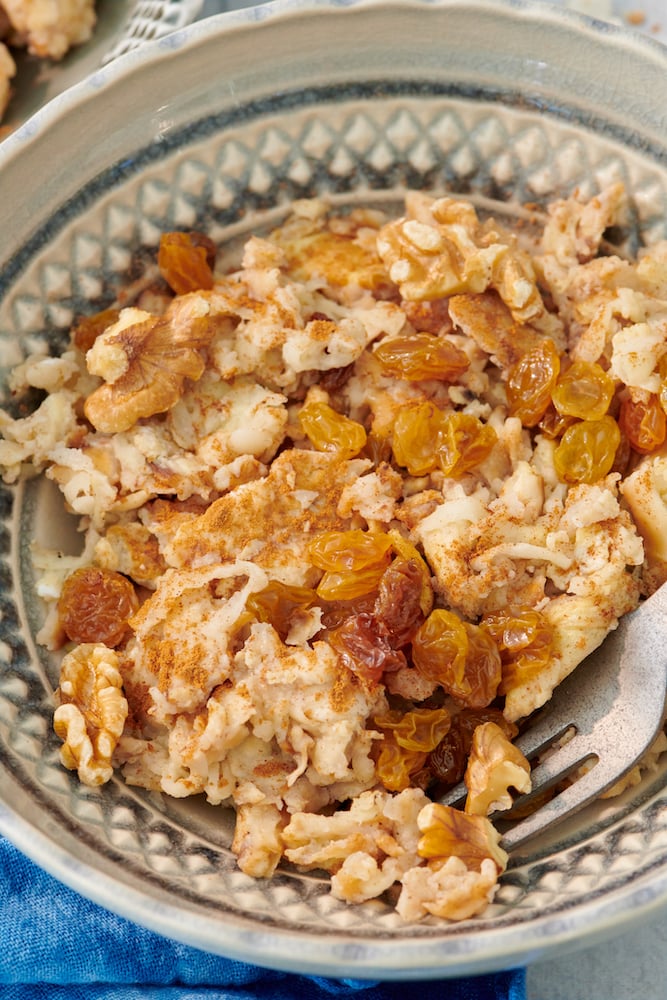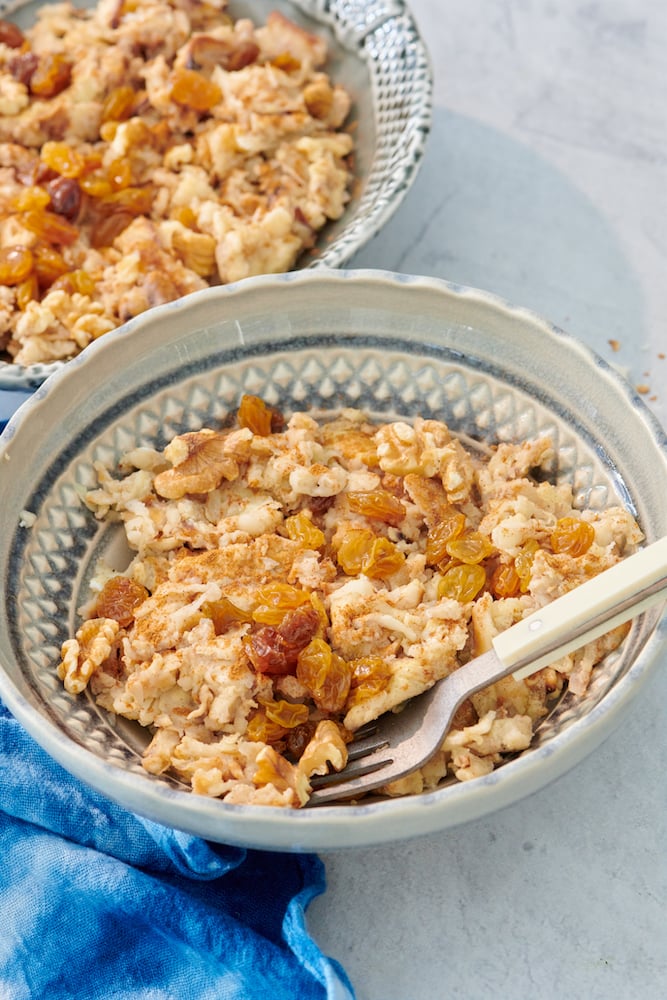 My family loves having matzo brei for breakfast and this sweet version with cinnamon, tender pieces of apple and crunchy walnuts has become our new favorite way to prepare it — so much so that the kids asked for it three days in a row. Good thing I know how to find a sale and that I'm stocked up!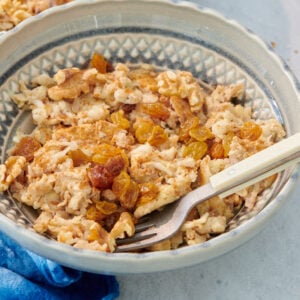 Apple Cinnamon Matzah Brei
Instructions
In a bowl, whisk together the eggs, milk, cinnamon and salt.

Break apart the matzo into bite-sized pieces, add to the egg mixture, and stir to coat.

In a saucepan over medium heat, melt the butter. Add the matzo mixture to the pan and cook, stirring occasionally, for about 1 minute. Add the apples and walnuts and cook for another 2 minutes, until the eggs are cooked through.
Nutrition
Calories:
210
kcal
|
Carbohydrates:
25
g
|
Protein:
9
g
|
Fat:
9
g
|
Cholesterol:
10
mg
|
Sodium:
240
mg
|
Fiber:
4
g
|
Sugar:
1
g