This simple sandwich is a three ingredient no brainer as your kids head back to school and you're needing quick and nutritious school lunch recipes for toddlers or even big kids. For this Rewind Wednesday I'm going back to this favorite Avocado Cream Cheese Sandwich.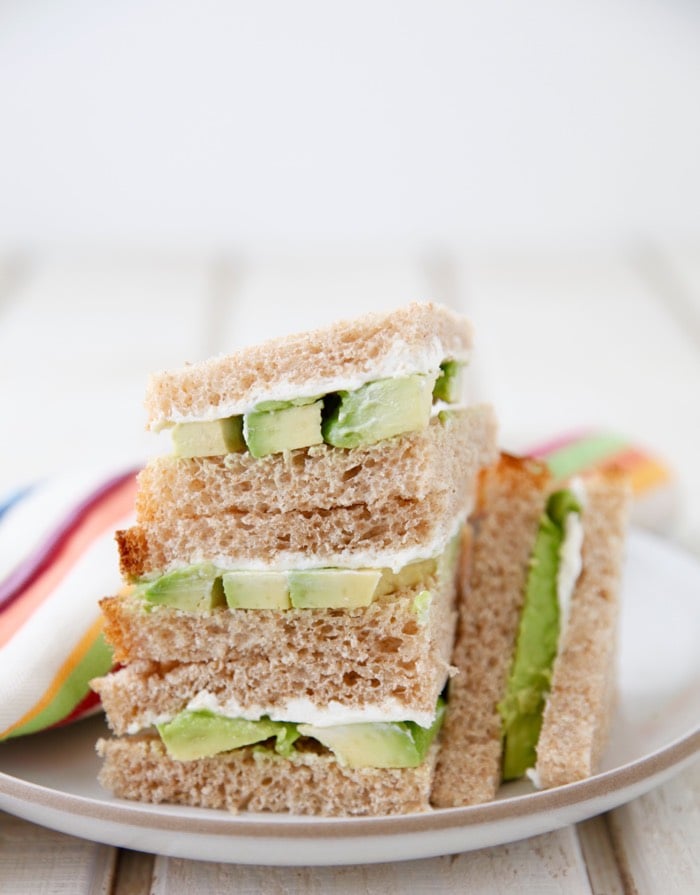 Pin
I have something to admit. For years and years I wasn't an avocado lover. Even when I watched Kenya gobbling up avocados as a baby or eating Avocado Cream Cheese Sandwiches I would watch him and want to love avocado, but just couldn't bring myself to.
I'm not sure what happened by the time that I had Chloe, but something turned me around. Maybe it was when she realized I didn't like avocado (even though I tried to hide my distaste hoping she wouldn't follow my ways), but her persuasion and persistence of wanting me to taste bites of hers paid off. Truly overnight I became an avocado lover. Now when we go to the farmers market we not only buy the commonly sold Hass, but also Bacon, Fuerte and my new favorite discovery per my hubby's persistence, Reed. With their extra creamy flavor and nutrient dense fats, it really is a super food, especially for kids growing bodies.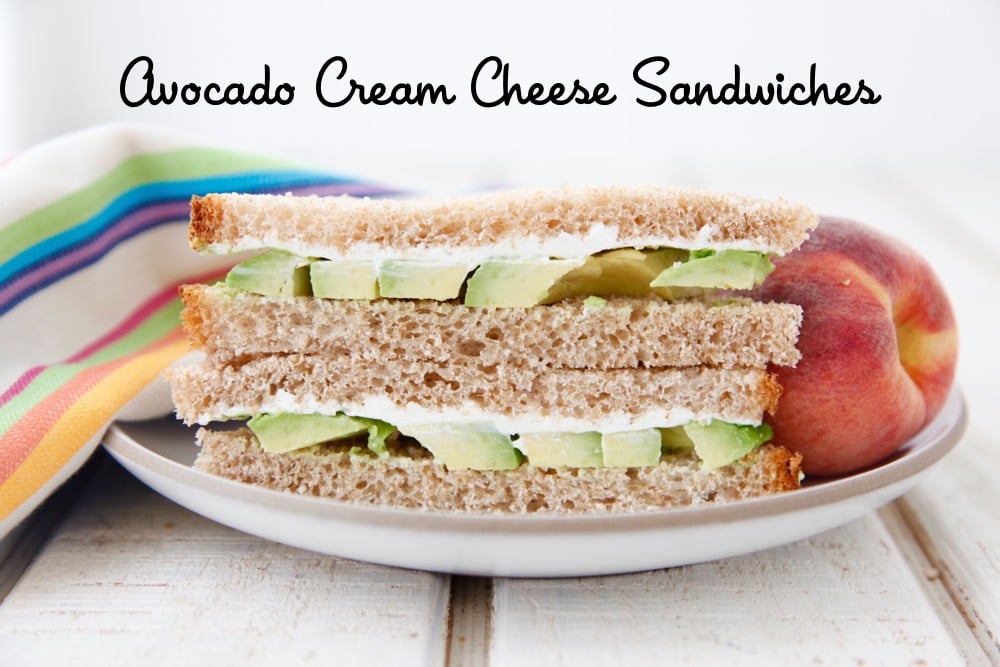 Pin
If you follow weelicious on Facebook (and if you don't, you should — it's so much fun!), you know how passionate I am about trying to make tasty school lunches. Everyday I post a picture of Kenya's lunch, hoping to inspire parents with new ideas. Sure, it feels sort of nerdy to be hunched over my son's lunch box with a camera, photographing what he's about to eat, but I so know the feeling of what it's like to get stuck in that rut making your kids the same old thing for lunch day after day.
Grilled cheese? Done it….a hundred times. Nut butter and jelly? Really, again? Cream cheese and avocado….wait, that's new! Kenya loves cream cheese and avocado, so combining them in a sandwich was a no brainer. I like this vegetarian lunch option because it's packed with protein from the cream cheese, and avocados contain 20 essential nutrients including fiber, potassium, vitamin E, B vitamins and folic acid. I cut Kenya's sandwiches with a cookie cutter, which makes eating more fun for him (it's hard to tell from the picture above, but the sandwich is shaped like an old fashioned car — what little boy doesn't want to eat a car?). I'm pretty sure if I let Kenya, he would ask for this meal everyday. See how it does in your lunchtime rotation!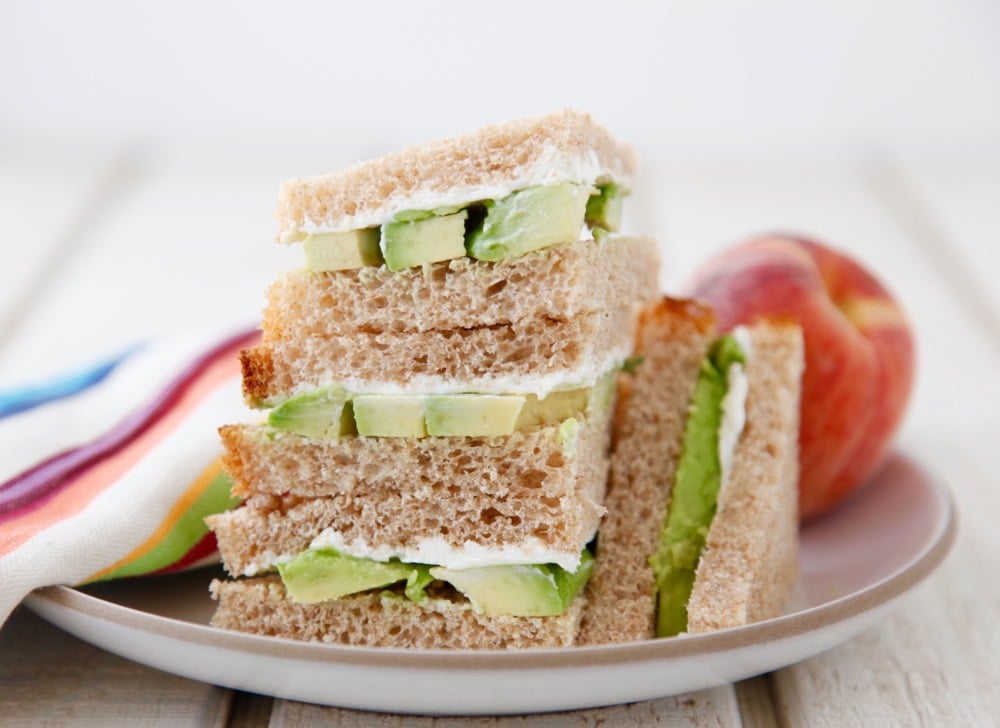 Avocado Cream Cheese Sandwich
Ingredients
1

ripe

avocado, cut in half and sliced

1/4

Cup

cream cheese

4

Slices

of Bread (I know the bread in the picture above looks like white bread, but it's not. It's sourdough from our local farmer's market. You can use any kind of bread you like, though.)
Instructions
Spread the cream cheese on each slice of bread.

Place the sliced avocado on half the bread slices and top with the remaining bread.
Nutrition
Calories:
420
kcal
|
Carbohydrates:
36
g
|
Protein:
12
g
|
Fat:
27
g
|
Cholesterol:
30
mg
|
Sodium:
360
mg
|
Fiber:
12
g
|
Sugar:
8
g