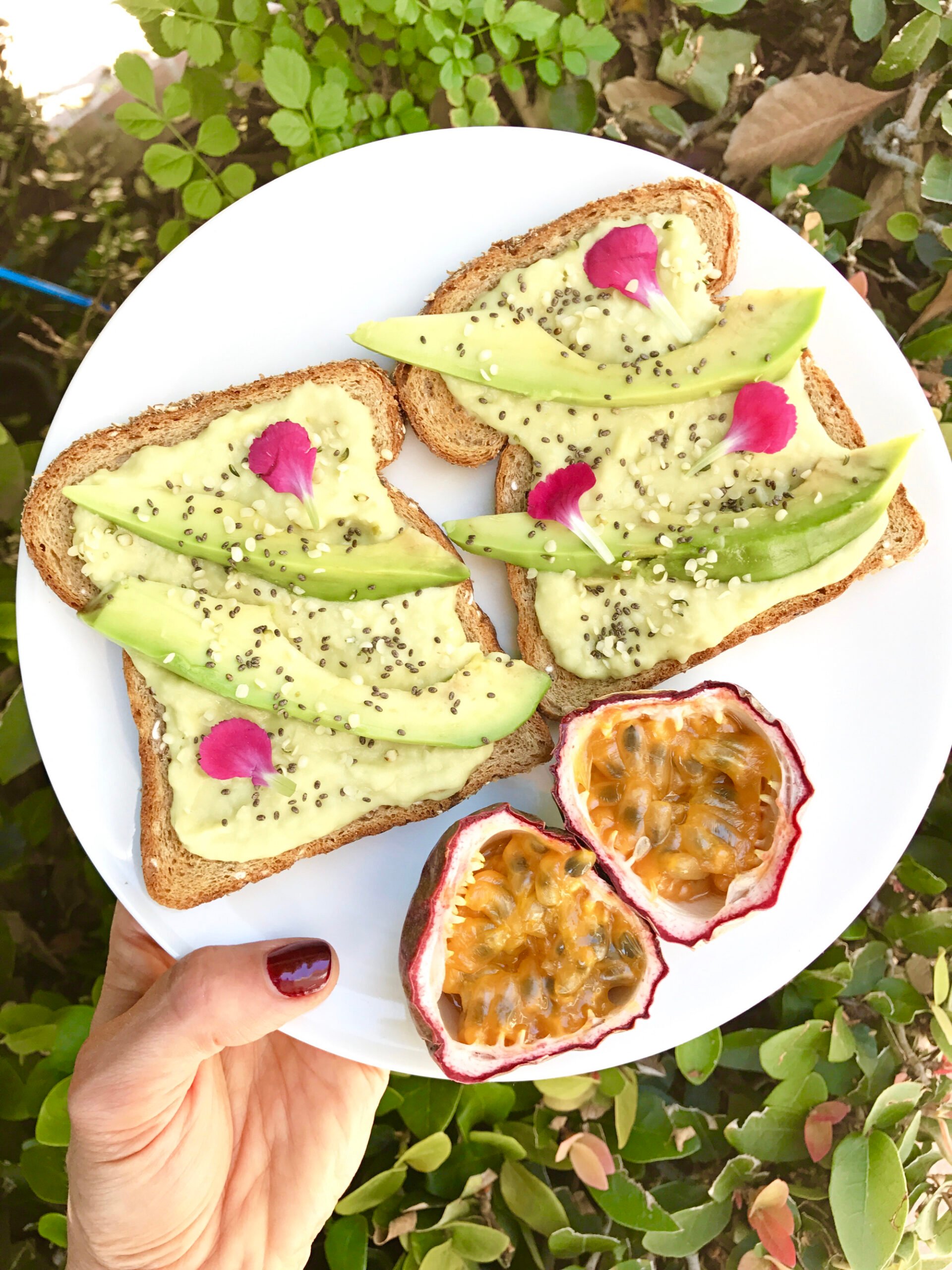 Pin
There's a vendor at our farmers market who sells the most delectable middle eastern food — and his personality is as distinctive as the goods he sells. Every weekend, you can hear him from over a dozen stalls saying "get your baba ghanoosh!" or ""dee-licious Kalamata olives!". When you see him, you have to make sure you've brought your appetite because he insists that anyone passing by try gigantic samples of his delicacies. Before you can say "I already ate," he'll tear off a big hunk of whole wheat pita and personally prepare for you an unbelievable combination tasting from amongst his 20 different dips, yogurts, sun dried tomatoes, olives and hummuses.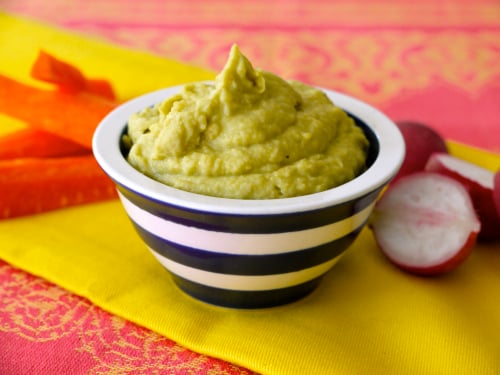 Sometimes I wonder how this charmer makes any money given the amount of food he gives away, but when you see how many people walk away from his stand with their bags full of his specialties, his talent as a salesman is apparent. Every time I have my mind set on buying just one thing from him, I end up with at least 4 or 5 additional items in my cart — he's that persuasive. I've even seen kids (my own included) who might not ever think of trying a certain food, quickly fall under his spell. Yes, this is the man who first persuaded Kenya to try manchego cheese. Now, if I don't have a hunk of manchego in our fridge at all times, I have a very unhappy little guy on my hands.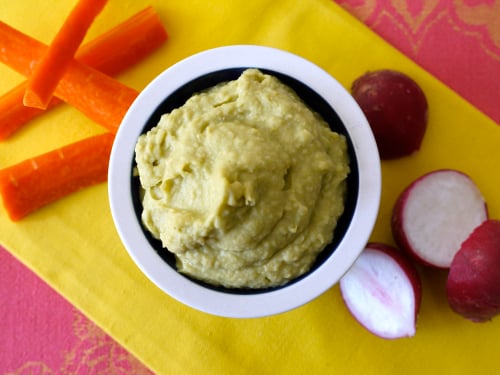 Pin
This all brings me to today's recipe. I had never thought of putting avocado in hummus. A few weekends ago, I was was convinced to buy some of his and Chloe ate the entire pint in one sitting. She demanded more and I obviously didn't have any so I tried making my own. It was a big hit.
Now if could just figure out how to make manchego cheese…
Avocado Hummus
Ingredients
1

15 ounces can chick peas or garbanzo beans, drained & rinsed

1

medium avocado, pitted

1

garlic clove

2

tablespoons

lemon juice

1/2

teaspoon

kosher salt

1/4

cup

olive oil

1

tablespoon

tahini
Instructions
Place all of the ingredients in a food processor and puree.

Serve with desired accompaniments.
Nutrition
Calories:
340
kcal
|
Carbohydrates:
30
g
|
Protein:
7
g
|
Fat:
23
g
|
Sodium:
620
mg
|
Fiber:
8
g