When I started making babysitting money around the age of 12, one of my favorite things to spend it on wasn't clothes or toys, it was donuts. There were two bakeries in town that sold the most unbelievably decadent donuts and I was addicted to them.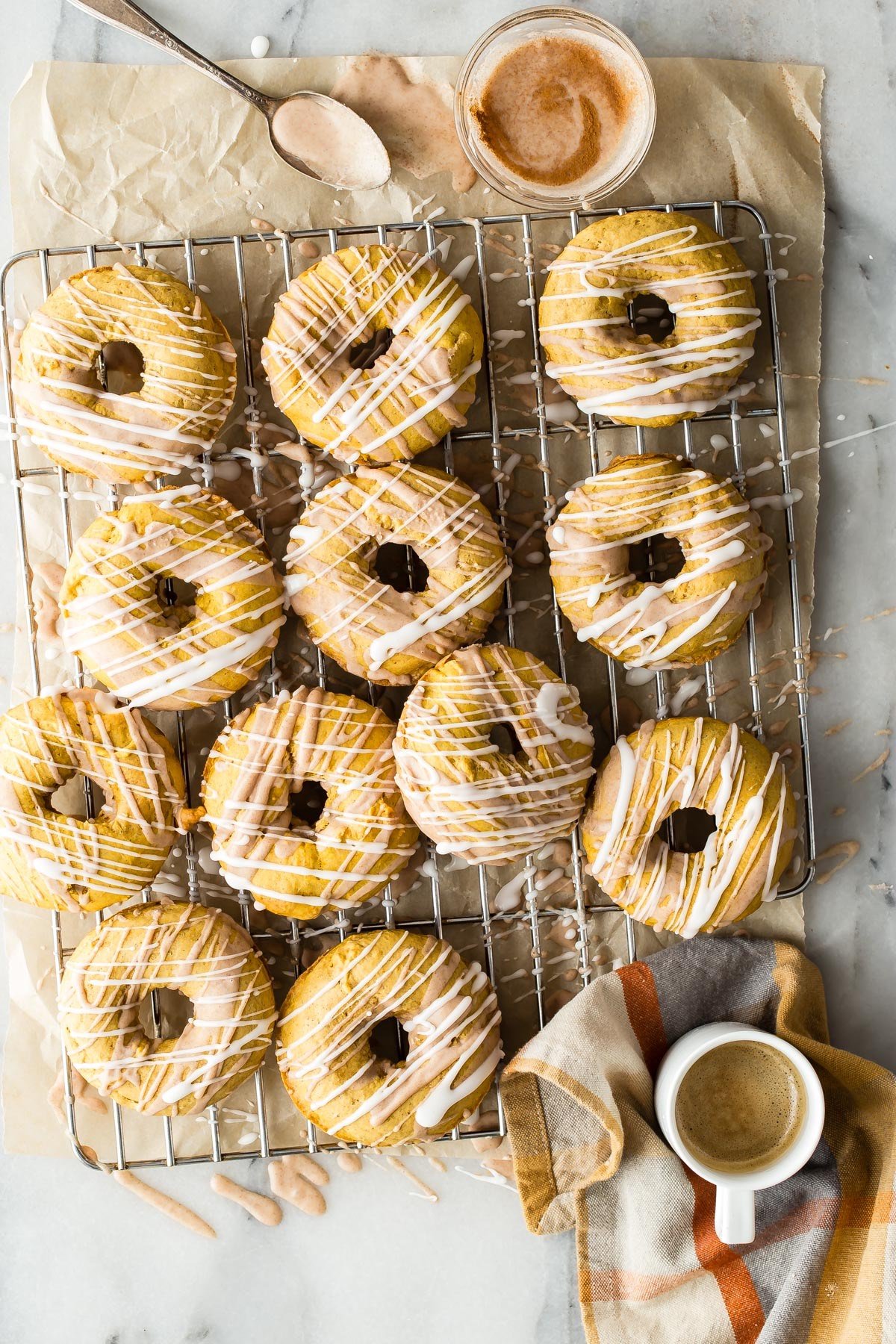 Even before entering either shop, the rich, delightful smell of the light, sweet, floury treats would envelope me and once inside I would press my face against the glass case, trying to decide which flavor was calling my name the loudest. Both bakeries were pretty amazing and while all of the flavors were yummy, the seasonal donuts were some of my favorites.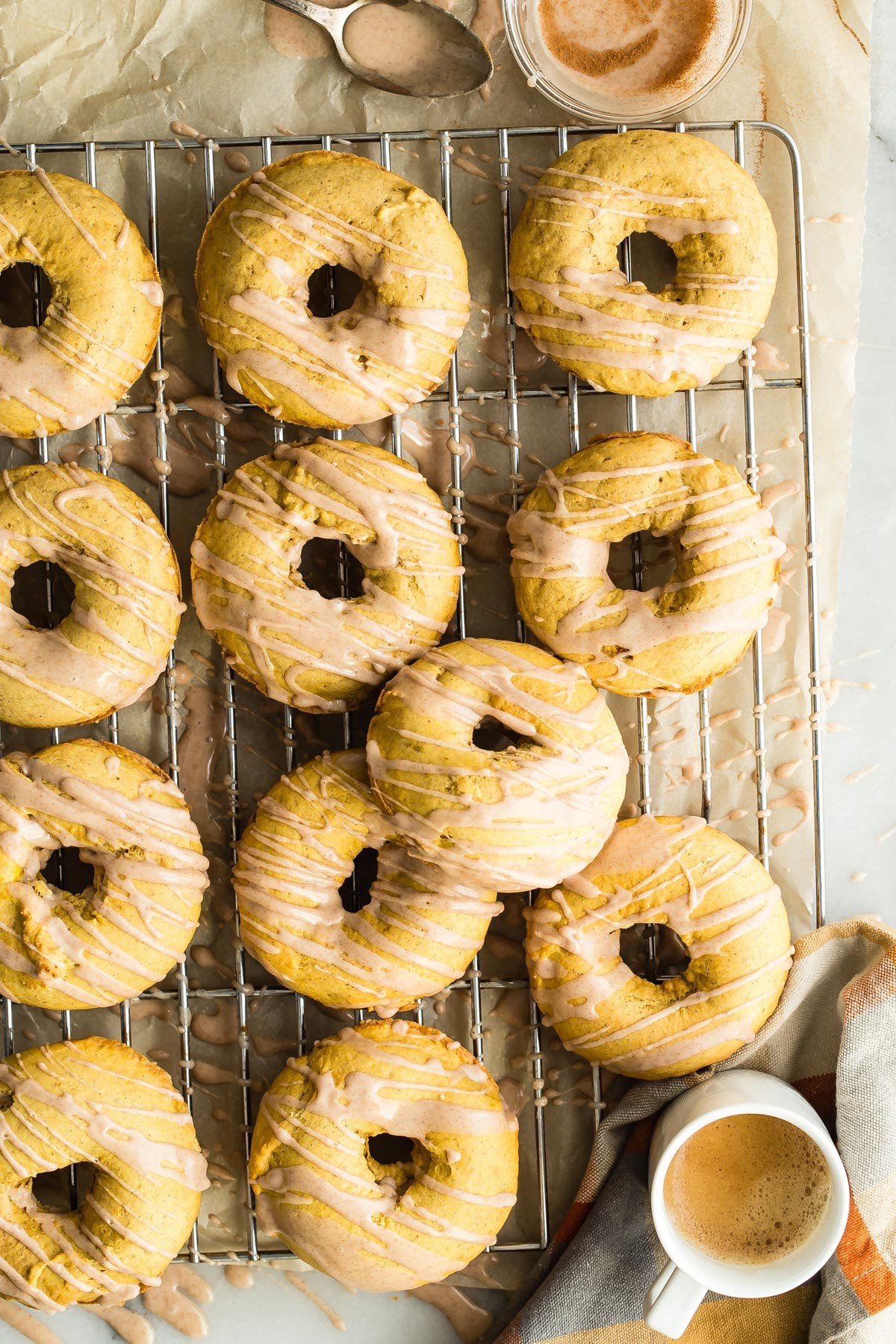 Now that fall is here, so is my love of making all things pumpkin. And why not pumpkin donuts? And while fried donuts are a nostalgic treat, I'll leave that kind of preparation to the bakeries.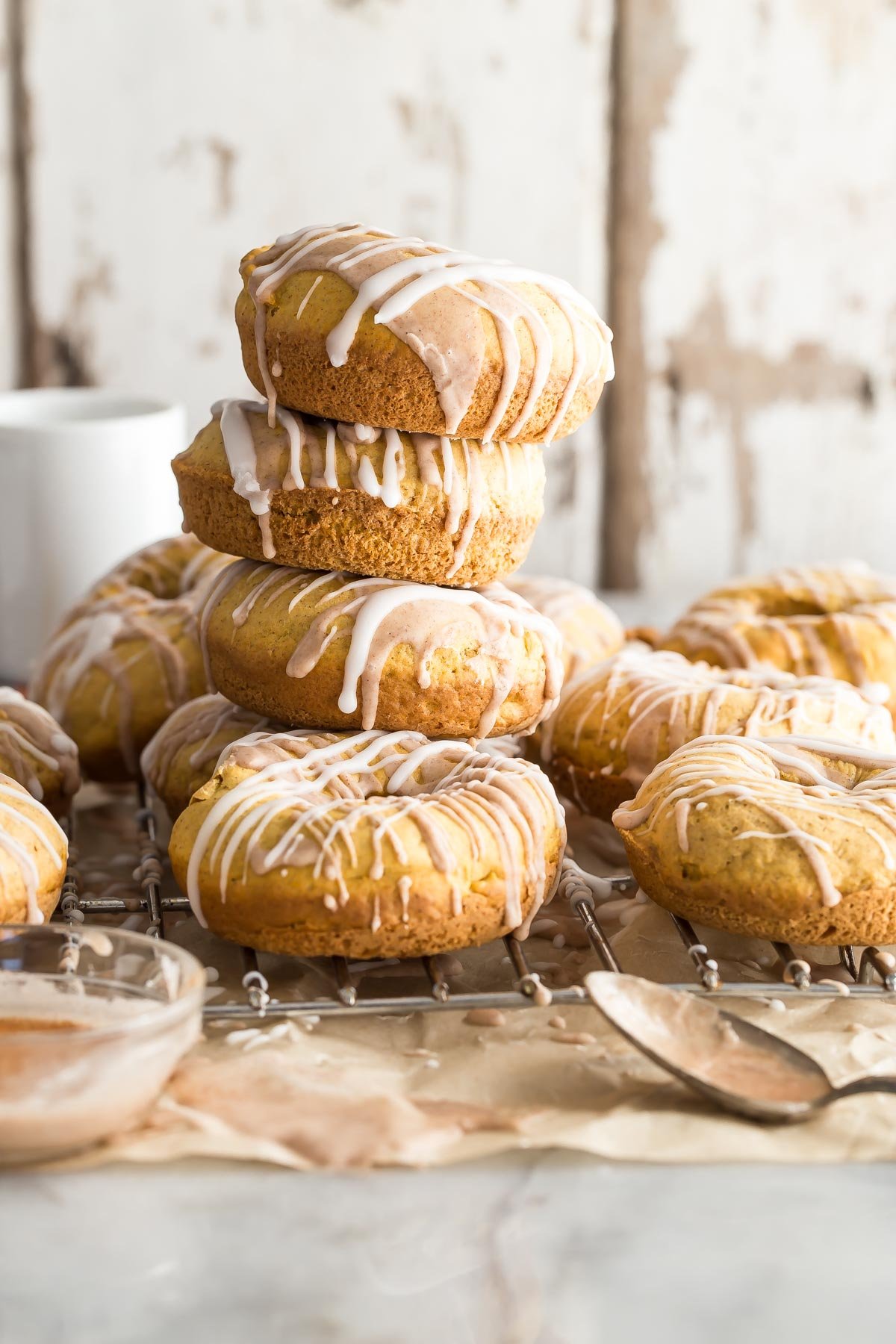 Baking them in a donut pan is simple and it allows you to remove all the danger and mess of a pot of hot oil but retain the same fun factor of eating a delicious donut at home!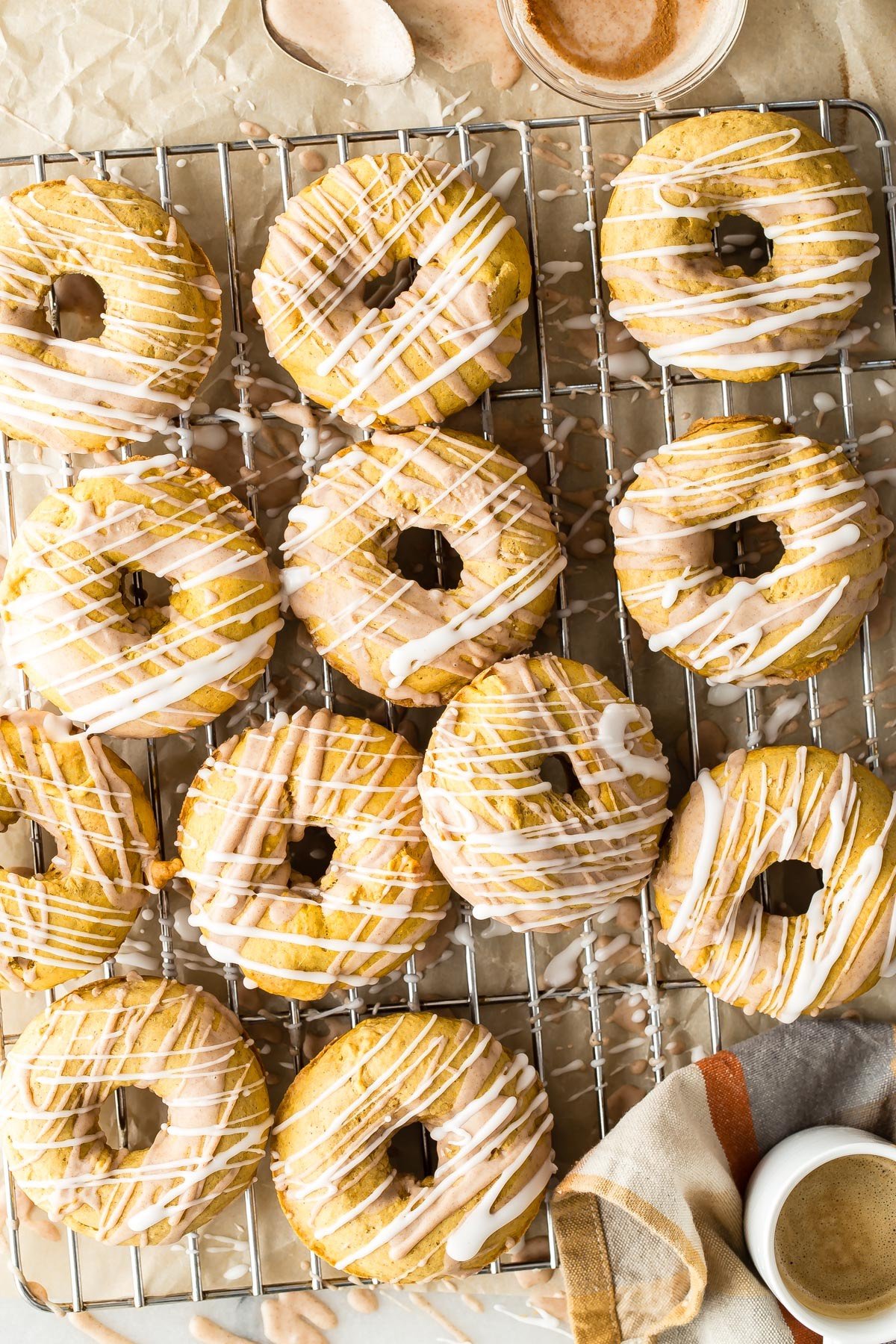 If you make these beauties and post them on social make sure to tag #weelicious so I can see them!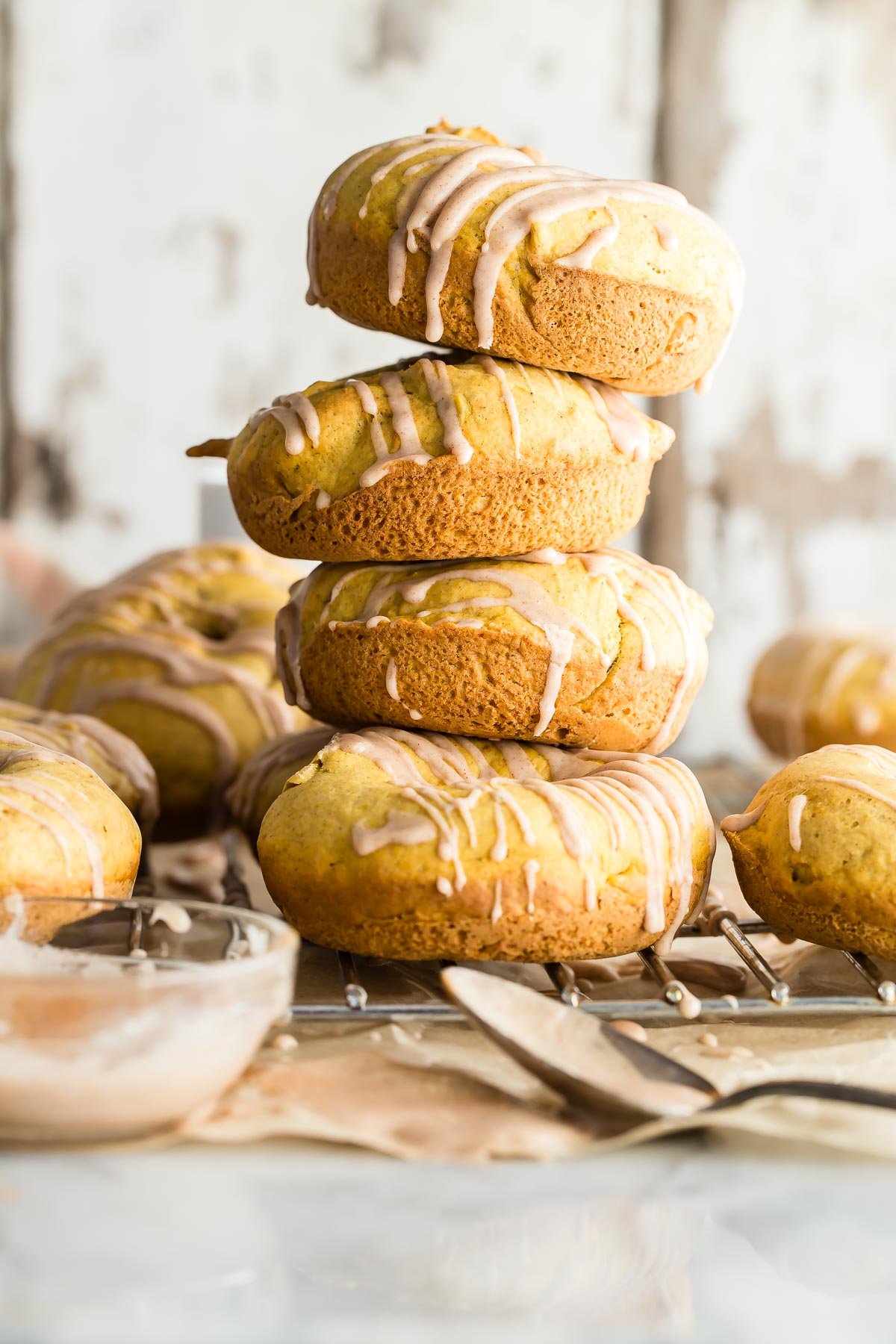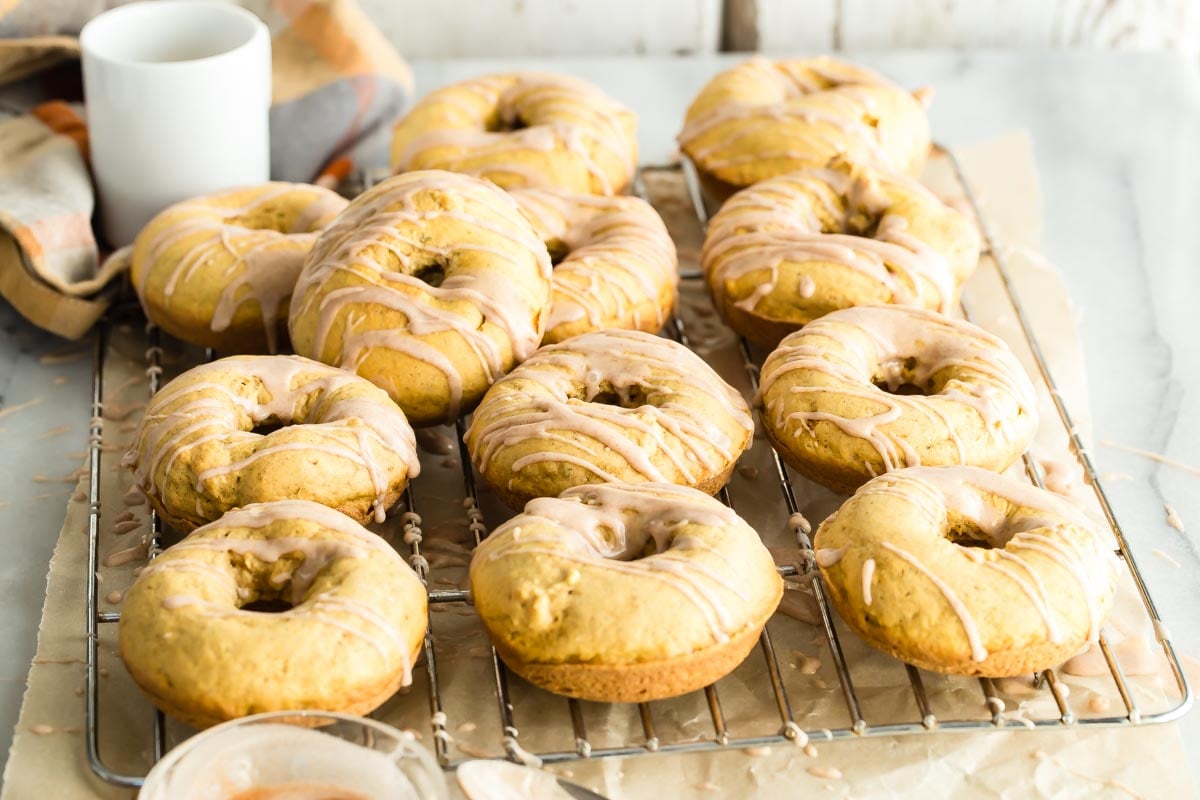 Baked Pumpkin Doughnuts
Instructions
Combine the first 5 ingredients in a bowl and set aside.

In a standing mixer or bowl using a hand mixer, cream the butter and brown sugar.

Add the egg, the pumpkin puree and milk.

Add the flour mixture and mix until just combined.

Place the dough in a large zipper bag, seal the bag airtight and then cut off ½ inch of one corner.

Pipe the dough into a greased doughnut pan. Bake for 15 minutes and allow to cool.

To make the icing, place all of the ingredients in a bowl and whisk to combine.

Drizzle icing over each doughnut and serve.
Video
Nutrition
Calories:
130
kcal
|
Carbohydrates:
23
g
|
Protein:
2
g
|
Fat:
3
g
|
Cholesterol:
10
mg
|
Sodium:
190
mg
|
Fiber:
1
g
|
Sugar:
11
g