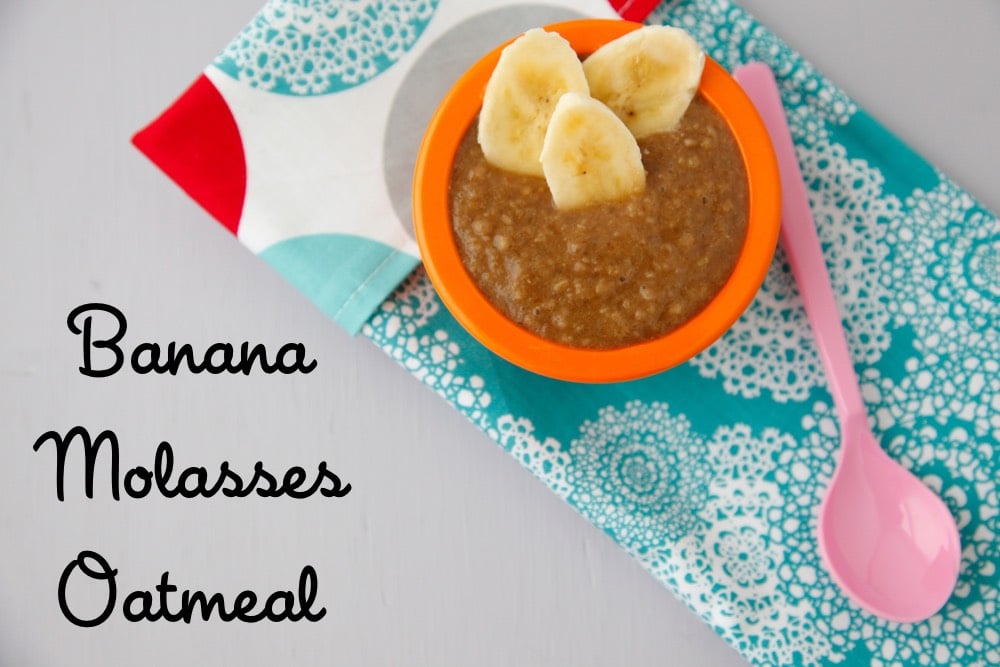 I always find it funny how parents, including myself, get so hung up on only giving babies "breakfast" foods for breakfast. I'm sure that if you gave your little one Baby Beef Stew for breakfast, you wouldn't hear any complaints from them, but there's something about starting the day with traditional breakfast foods like oatmeal that seem to make more sense to most parents.
Bananas, oatmeal and molasses are all incredibly nutritious, and when mixed together, a great treat for kids. Bananas are filled with potassium, molasses are packed with calcium and iron and oatmeal is a true super food, rich in nutrients like B Vitamins, iron and fiber.
No matter what time of day I made this dish for Chloe when she was 9 to 12 months old, Kenya would beg me for some also (it's funny how sibling rivalry reveals itself at such a young age). Whether you make this for your baby, toddler or even your spouse for breakfast — or really any time of day — it's a creamy, sweet and delicious meal.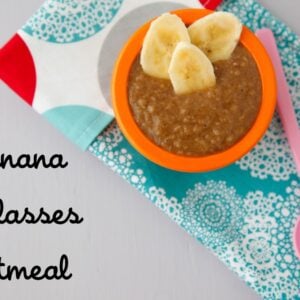 Banana Molasses Oatmeal Mash
Instructions
Place all the ingredients in a bowl and mash with a fork to combine.

Serve.