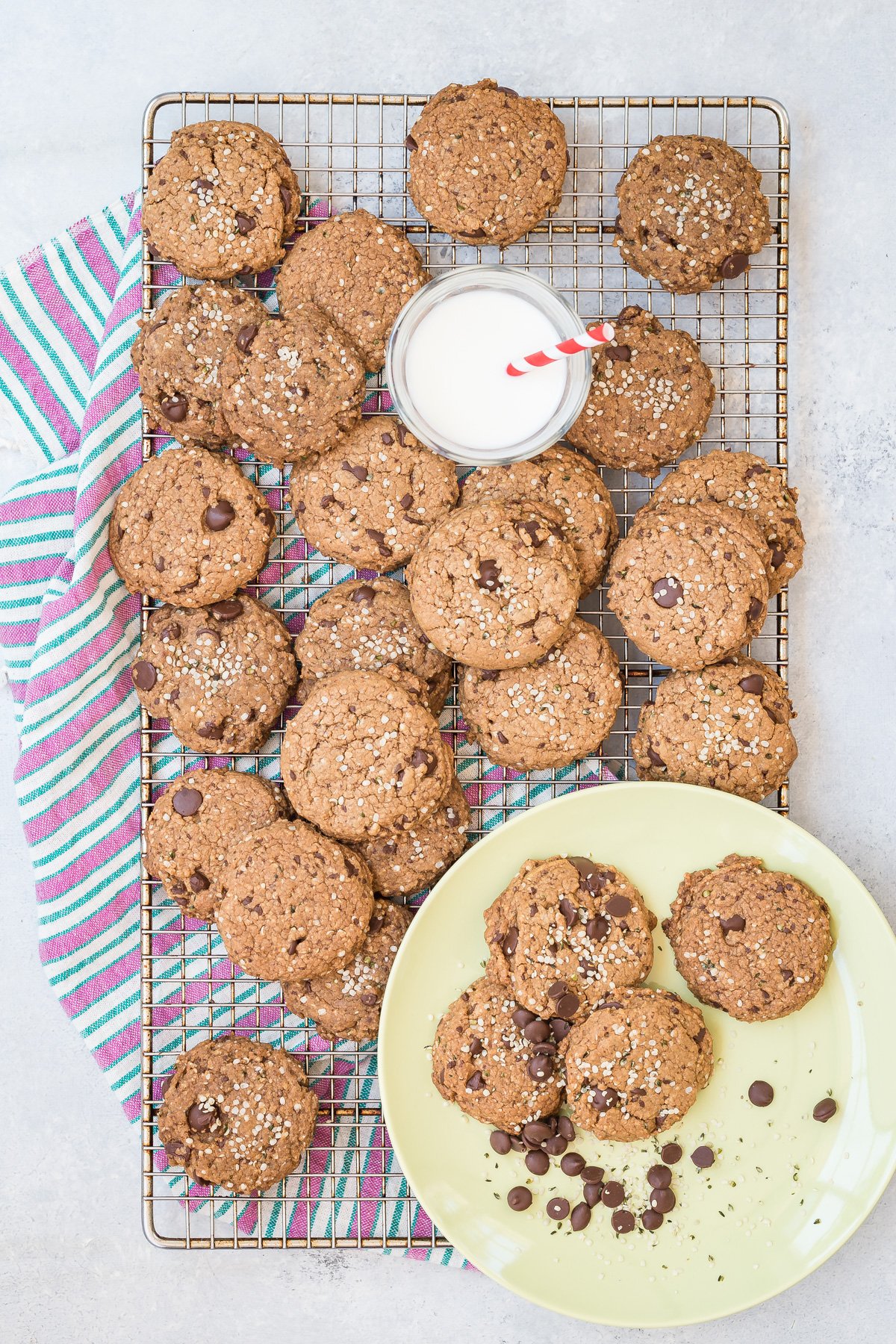 One of the most requested recipe ideas I receive weekly are for vegan desserts. There are so many kids these days with food allergies that prevent them from taking part in the myriad of homemade and store bought treats their friends and family get to try which is a total bummer for themselves and their parents.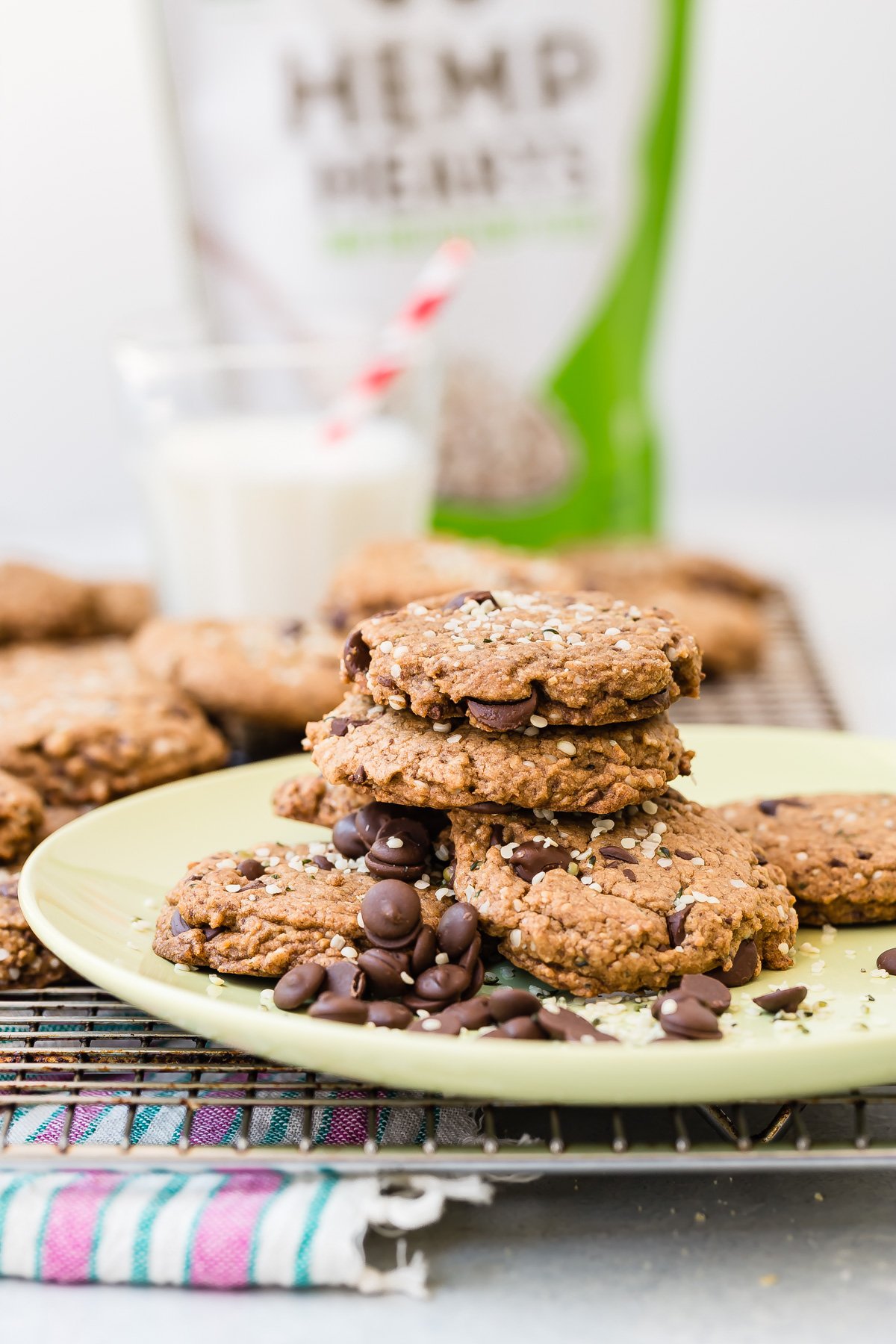 These Double Chocolate Chip Hemp Heart Cookies are not only massively delicious, but also packed with protein from my secret ingredient: Hemp Seeds!
By blending over half of the Hemp Seeds into the mixture with the chocolate chips it gives the cookies almost a nutty flavor. By keeping a handful of them whole as well you get a tiny interesting chewiness within every bite.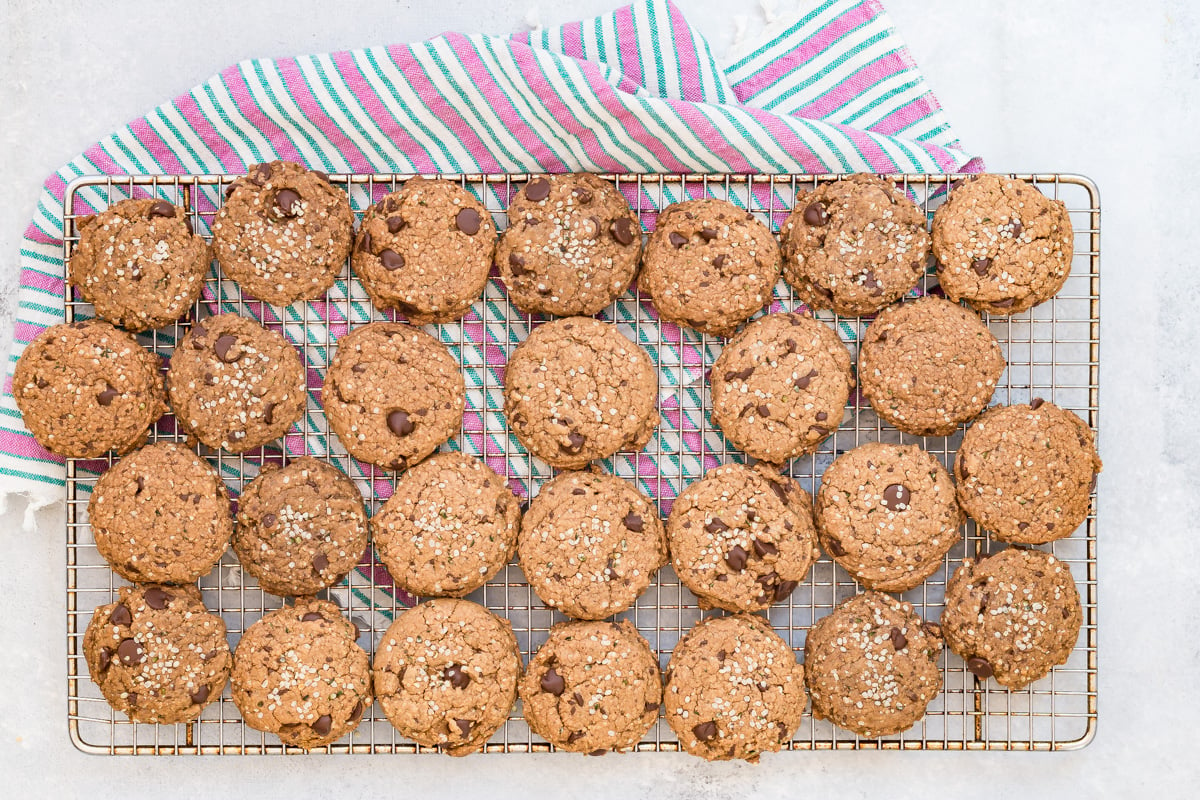 Mingle that unique take on Hemp Seeds with vegan or regular chocolate chips (I'm all about options) and you've got a mindblowingly delectable chocolate chip cookie!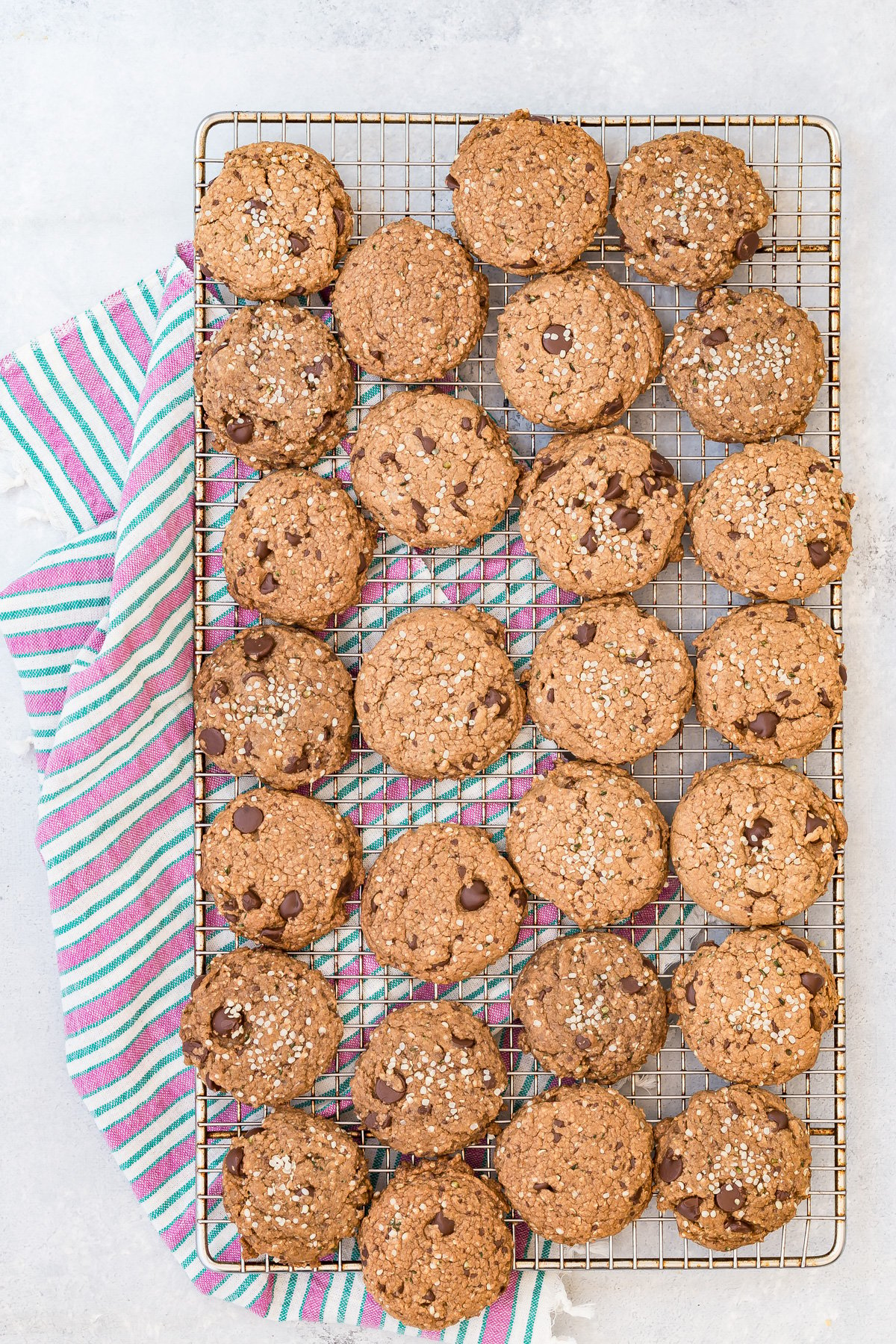 Double Chocolate Chip Hemp Heart Cookies
Ingredients
1/2

cup

liquid coconut oil

1/4

cup

almond, soy or rice milk

2

teaspoons

vanilla extract

1

cup

coconut or brown sugar

1

cup

Hemp Seeds, divided

1

cup

chocolate chips (semi sweet or vegan)

2

cups

gluten free OR all purpose flour

1

teaspoon

baking soda

1

teaspoon

baking powder

1/2

teaspoon

kosher salt
Instructions
Preheat oven to 350 degrees.


Place coconut oil, almond milk, vanilla, coconut sugar, 3/4 cup Hemp Seeds and 1/2 cup chocolate chips in a blender and puree for 30 seconds or until small pieces remain, but mixture is creamy.

In a seperate large bowl whisk the flour, baking powder, baking soda and salt.

Add the chocolate mixture into the flour mixture and stir until ingredients are totally combined. Stir in the remaining chocolate chips and Hemp Seeds.

Using a small ice cream scoop or 2 tablespoon measure, place cookies on a silpat or parchment lined baking sheet. Use the heel of your hand to gently press cookies down and form into circles.

Bake cookies for 11 minutes for softer cookies and 13-14 minutes for crisper cookies.

* You can also use all purpose flour or white wheat flour instead of the gluten free flour and semi sweet chocolate chips instead of vegan/dairy free chips if you desire