Little did I know at the time, but it was on a magical journey I took a long time ago that my current love affair with Whole Wheat Chocolate Chip Scones was born.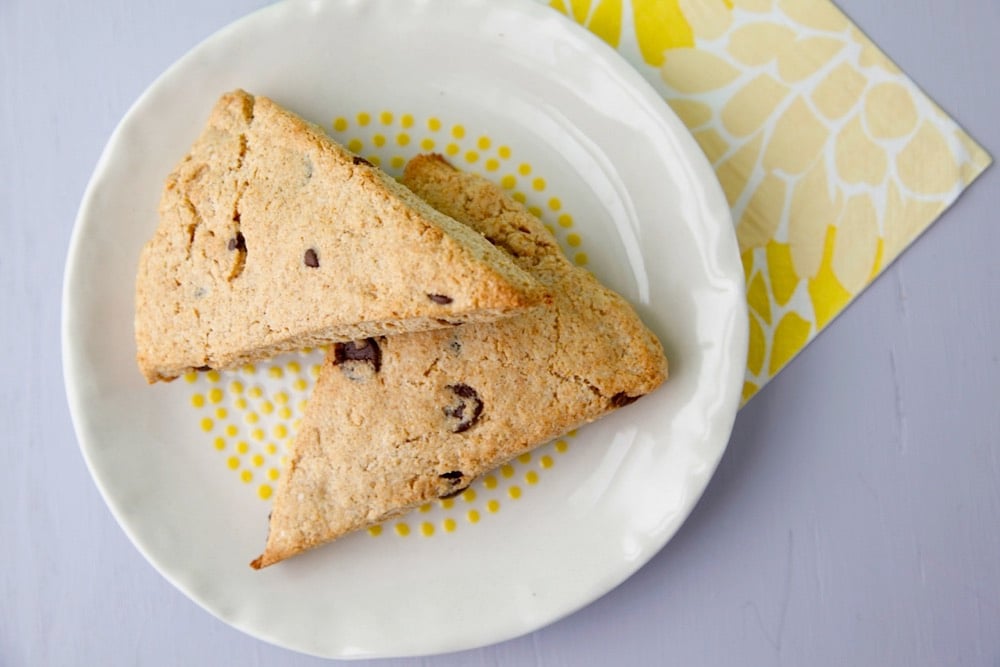 Pin
One of the greatest things my parents gave me as a child was the gift of travel. My parents would scrimp and save for years in order to make the trips we took as special as possible. I'm sure it's why as an adult I continue to have a major travel bug.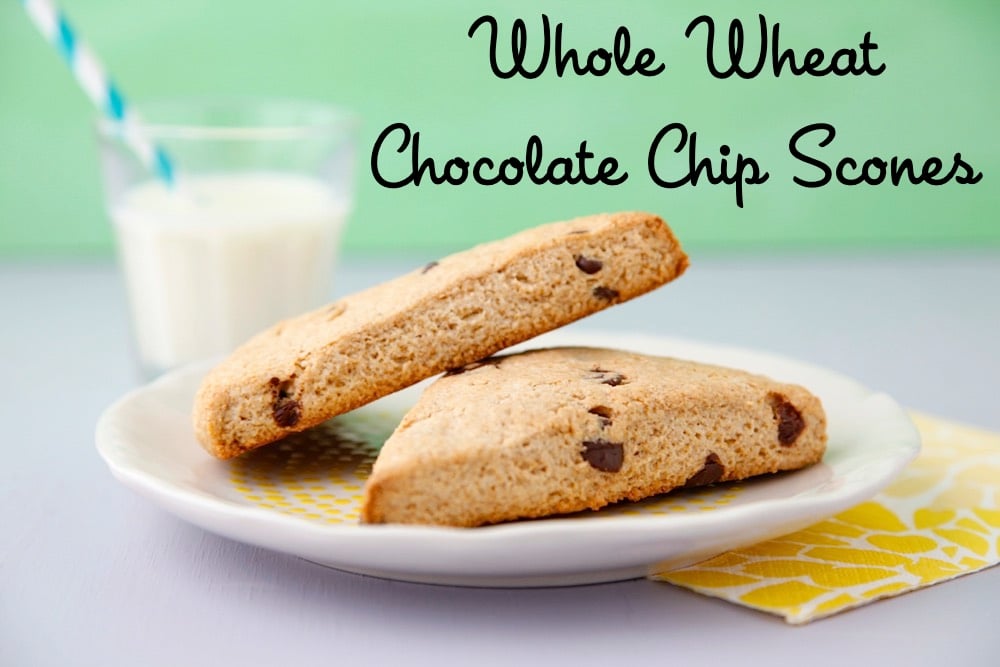 Pin
I may not have realized just how lucky I was at the time, but looking back it's clear that some of the most memorable moments from my childhood occurred during these trips, especially the ones abroad when it was just me and my mom. The first trip we took overseas was to England when I was 11 years old. Like many Americans in the 80's I was mesmerized by Princess Diana. I vividly remember waking up at 3am to watch the Royal wedding at home, so when we actually got to visit London I was beside myself with joy.
My mother took me to museums, palaces and gardens, and I relished every opportunity to soak in the culture. We weren't staying in lavish hotels or eating in five star restaurants mind you, but we did partake in all the traditional culinary experiences, my favorite of which being Tea. Most afternoons we would take a break from our sightseeing find a place to sit down to a glorious tray filled with English tea and milk, clotted cream and…fresh baked scones. I was done for.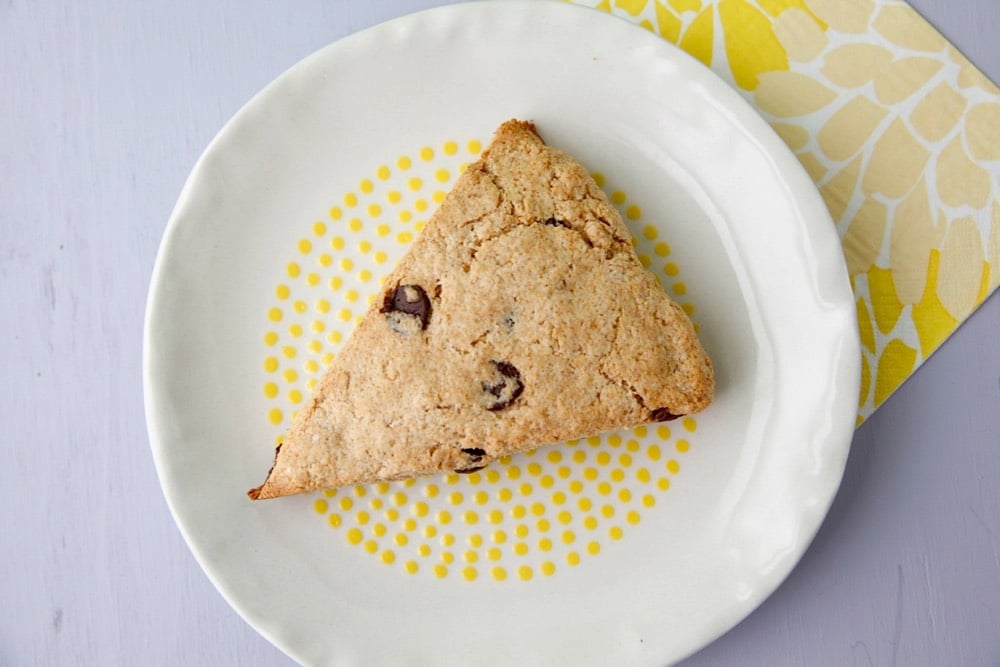 Pin
I well remember the first time Kenya chose scones over other scrumptious items in the bakery case. It instantly brought me back to that trip to England and I was kind of surprised at how much he loved them. That was years ago and since then, I've been making these not-too-sweet baked treats in a variety of flavors. Most recently I came up with this whole wheat chocolate chip scones version specifically for Chloe, my little chocolate lover. They're tender and flakey, utilizing white wheat flour for some added nutrition, and of course, little nuggets of chocolate in every bite.
My new travel dream is to be able to take my kids abroad for the same sort of experiences I was fortunate enough to have at an early age so that they can see more of the world and start building their own future food memories!
Whole Wheat Chocolate Chip Scones
Ingredients
2

1/2 cup

white whole wheat flour

1/2

cup

sugar

2

1/2 teaspoons

baking powder

1/2

teaspoon

kosher salt

6

tablespoons

unsalted butter, chilled and chopped

1

cup

whole milk

1/2

cup

chocolate chips
Instructions
In a bowl, whisk together the flour, sugar, baking powder and salt.

Add the butter to the flour mixture and mix with either your fingertips, a pastry blender, or two knives until it forms the texture of coarse meal.

Add the milk and chocolate chips and mix gently until just incorporated (the dough may look a bit dry, but allow it to sit for a few minutes and the flour will soak up all the milk).

Place dough on a lightly floured surface and gently press into a 1″ thick circle.

Cut dough into wedges and place on a parchment lined baking sheet. Bake for 25 minutes, or until golden brown.

Move immediately to a wire cooling rack and serve.