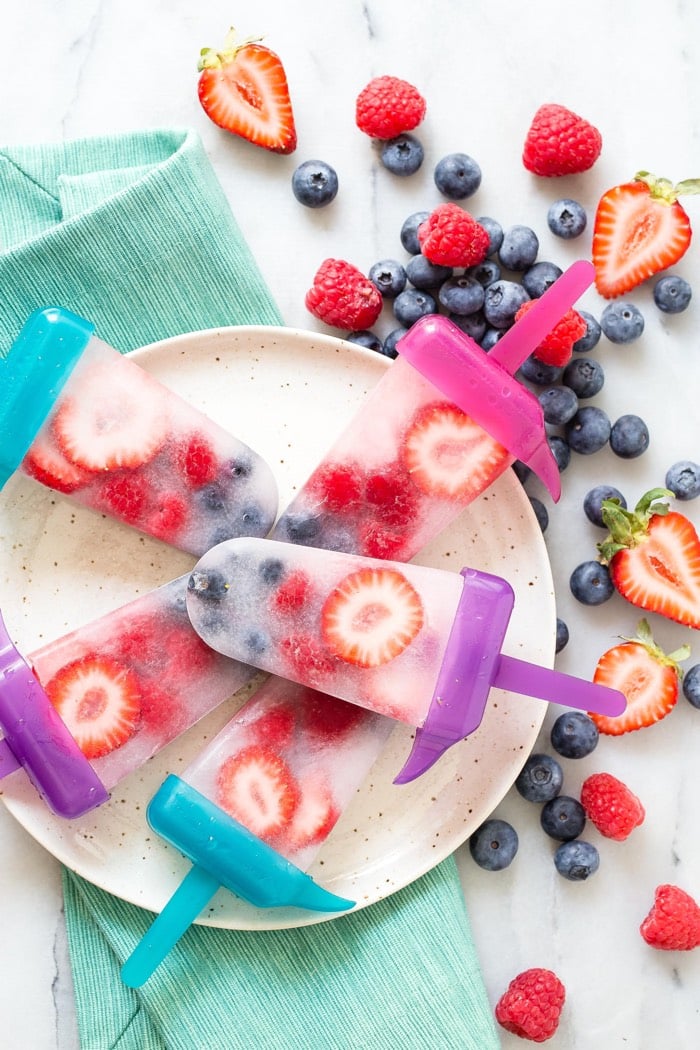 Pin
You have to make these Coconut Fruit Popsicles for the Fourth of July! They're the perfect way to celebrate the holiday with friends and family by the beach, pool or backyard. Not only are they dye free and bright red white and blue, but naturally delicious! I made them last week for the kids and even Gemma who's 10 months old was gobbling them up (with Chloe's help of course 😉 as you can see here.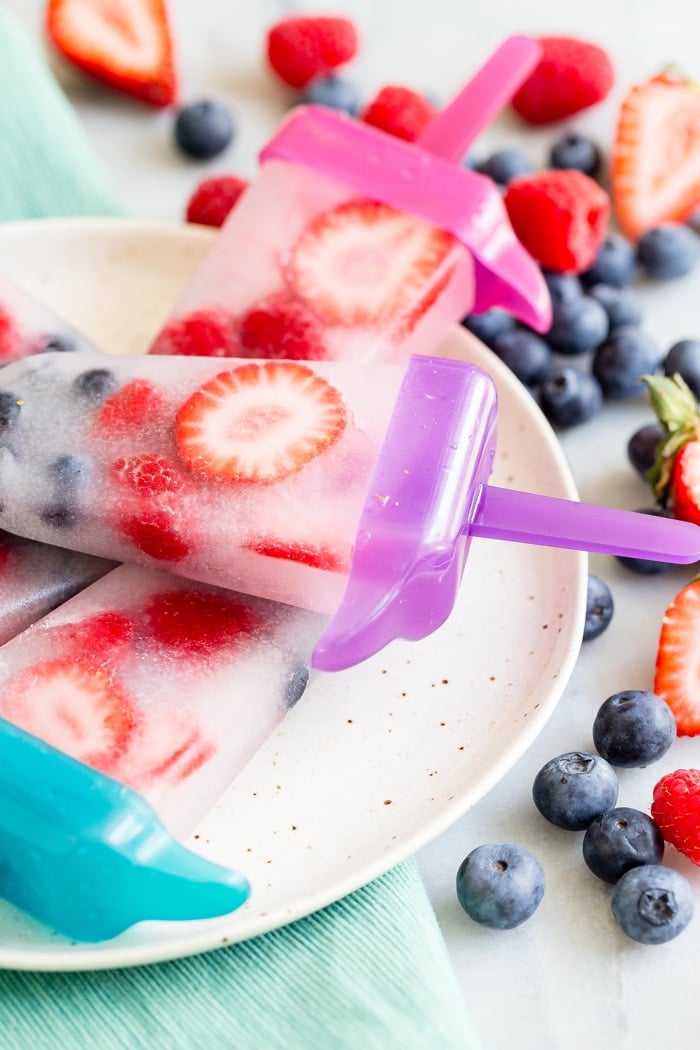 Pin
You can watch the video to see them here or follow along on SnapChat with the username_ WeeliciousSnap to see me making them this weekend! By the way, are you on SnapChat? It's SO much fun seeing each other's real lives and you can even ask as many questions as you have and I'll Snap you back!
Pin
Back to the popsicles! All you need to do it cut up naturally sweet and juicy strawberries and plop in blueberries and raspberries into popsicle molds and top with your favorite coconut water. Freeze them up and you have a refreshing treat for kids and adults. Watch this Coconut Fruit Popsicles Video to see how I make them. If you have extra fruit on hand and want to make them another time during the summer you can add whatever you have on hand including ago, kiwi, blackberries and more. They freeze up beautifully and are so refreshing to lick and munch on especially after a long day of play.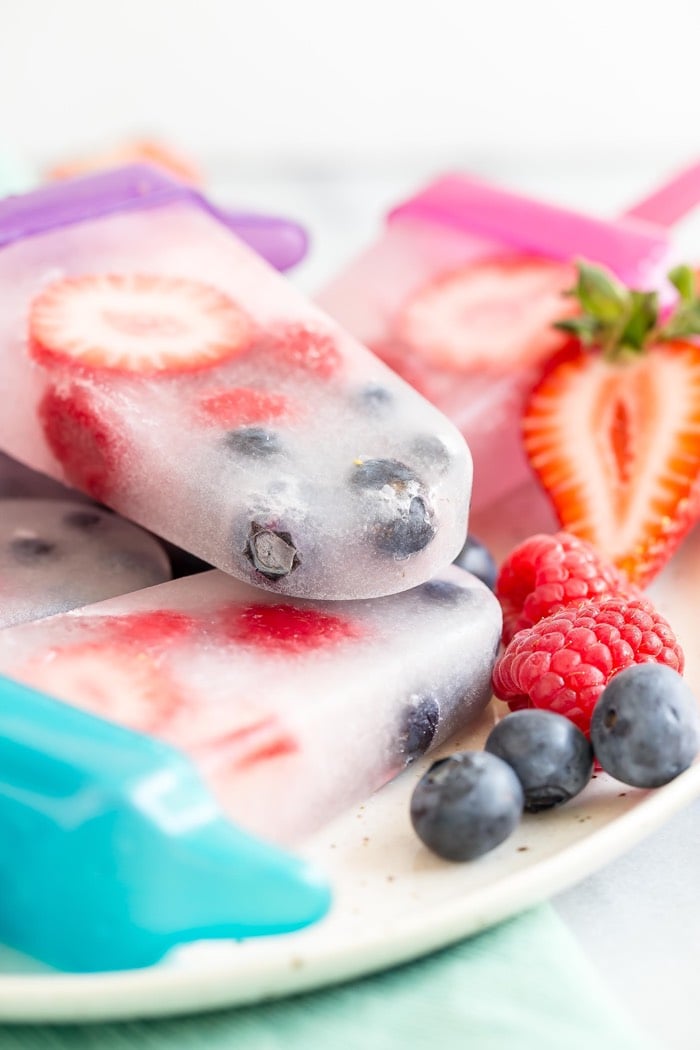 Pin
Leave me a comment below if you have any popsicles recipes you've been making this summer. I love inspiration!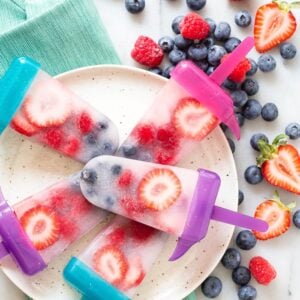 Coconut Fruit Popsicles
Ingredients
1/2

cup

Fresh Raspberries

1/2

cup

fresh blueberries

1/2

cup

sliced strawberries

1

33.8-ounce container

coconut water

6

large

popsicle molds
Instructions
Divide the fruit into the popsicle molds. Pour coconut water over fruit, add popsicle sticks and freeze overnight.

When ready to serve, run popsicles under water to unmold and serve.