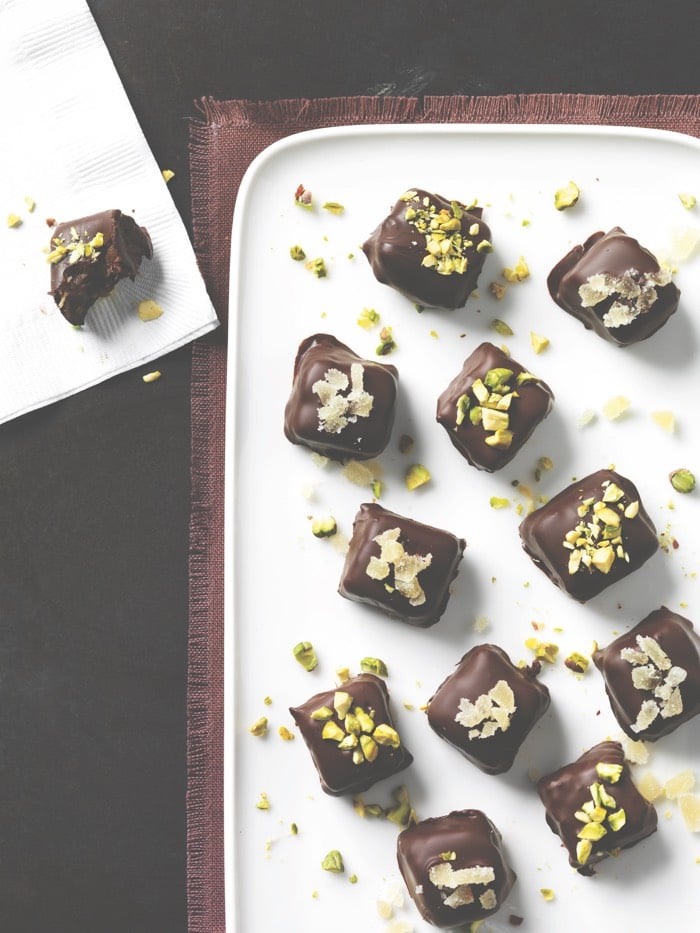 If my husband and mother have one pet peeve about me (I'm sure there are way more than just one, but will start here), it's that I reach for the salt shaker one too many times a day. I must have had one too many canned food products or fast food as a child because I just love that salty flavor that makes everything a bit brighter or in my case a lot brighter! It's been one of my resolutions to cut way back and enjoy foods for their naturally delicious flavors. Often this is easier said than done, but when your life depends on it it's a totally different matter.
Several years ago I met the incredibly lovely Jessica Goldman Foung at the Big Summer Potluck and was taken by her warmth and beauty. Only later did I find out she had been diagnosed with lupus-related kidney failure in 2004. As a cook and food lover she could have taken this as culinary purgatory, but instead turned it into a way of life that's anything but plain and boring. In her new Lo-So Good Cookbook she shares how she transformed her eating patterns without sacrificing an ounce of flavor. Jessica helps you to understand salt and sodium and how to mimic in your cooking.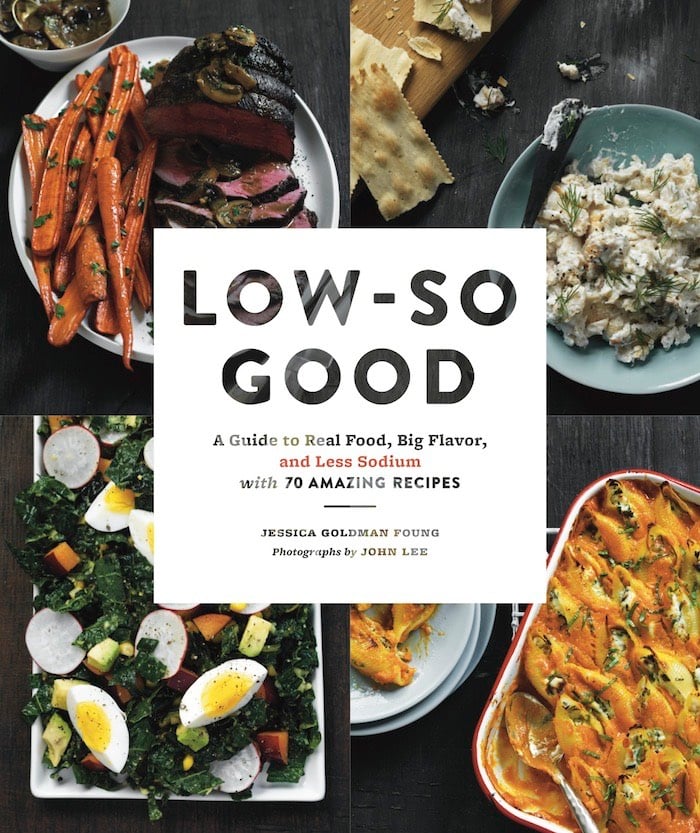 I've been trying a few of Jessica's savory recipes like her Carrot Vegetable Noodle Salad with Spicy Shrimp (not missing the salt in this one for sure), but when I saw her Date Caramels with Crunchy Chocolate Coating I knew had to make them. I have a soft spot for anything including caramel, but made with dates I was intrigued. Jessica's recipe shows you how switching up a few ingredients like dates for sugar, coconut oil for butter and coconut milk for heavy cream makes for an addictive treat. Covered with chocolate, chopped candied ginger, crushed nuts and even her salt-free bacon (she had me at bacon!), you're in for a super easy memorable dish to share or keep tucked away for yourself 😉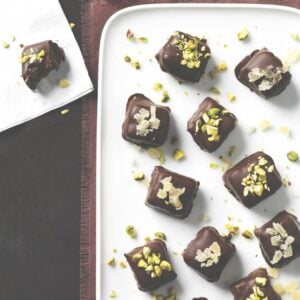 Date Caramels with Crunchy Chocolate Coating + Lo-So Good Cookbook Giveaway
Ingredients
2

tablespoons

unsweetened finely shredded coconut

3

tablespoons

coconut oil

1

cup

pitted dates, finely chopped

1/4

cup

canned light coconut milk

1

1/4 teaspoons

vanilla extract

1

cup

dark chocolate chips

1/2

cup

chopped salt-free ginger candy (or pistachios or walnuts or crispy chopped bacon)
Instructions
Heat a large saute pan or skillet over medium-high heat and toast the shredded coconut until golden brown, about 2-3 minutes. Watch carefully and stir often to get even color. Remove to a plate and set aside.

In a small saucepan over medium heat, cook 1 tablespoon of coconut oil and dates, stirring occasionally, until the dates melt into a caramel-like consistency, about 5 minutes.

Stir in the coconut milk, 1 teaspoon vanilla, and the toasted shredded coconut. Cook until the mixture comes together and thickens slightly, about 3-5 minutes.

Place a 5-by-13-in [12-by-33-cm] piece of parchment paper on the counter with the long edge facing you. Pour the date-caramel mixture onto the left side of the parchment, about 1 in [2.5 cm] from the edge. Using a spatula, flatten and spread the caramel until it makes a 4-by-4-in [10-by-10-cm] square, about 1 in [2.5 cm] thick. Fold the right side of parchment paper over the caramel square. Place on a cookie sheet or flat plate and put in the freezer to harden for at least 1 hour.

Put the chocolate chips, remaining 2 tablespoons coconut oil, and remaining 1/4 teaspoon vanilla in a small saucepan over low heat. Stir constantly until the chocolate melts, 3 to 4 minutes. Remove from the heat and let cool to room temperature. (You can also melt the chocolate in the microwave, heating for 30 seconds, stirring, and repeating another one or two times until melted.)

Cut the date caramel into 1-in [2.5-cm] squares. Use a spoon or your fingers to dip the caramels into the melted chocolate, and then return them to the parchment paper. Sprinkle the tops with the ginger candy. Place the dipped caramels back into the freezer for at least 30 minutes before serving.

Store in an airtight container in the freezer for up to 1 month. Reserve any leftover chocolate in an airtight container in the refrigerator for up to 1 week and reheat for more dipping fun.

Variation: For those that don't need to watch their sodium strictly, sprinkle sea salt on top of the caramels while the chocolate is hardening. For those watching their sodium closely but wanting to spice things up, add a sprinkle of cayenne pepper or salt-free chili powder.