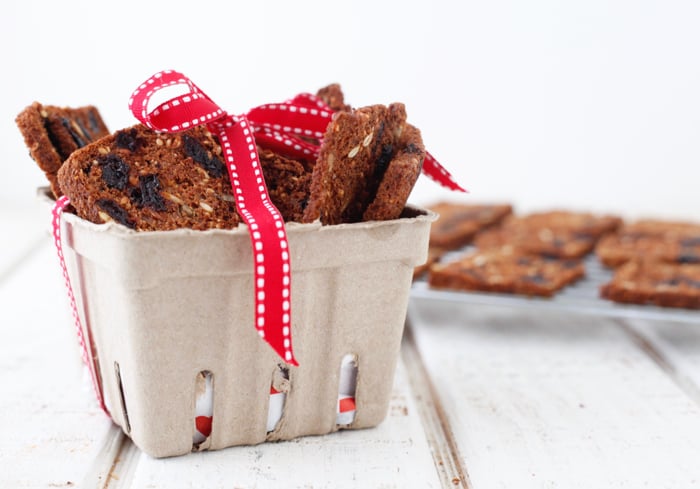 Pin
First, you see them_ irresistible to the eye. Then you bite into one_ crispy, crunchy, and instantly addictive. The first time I made a batch of these Dried Cherry Seed Crisps the kids and I had one, then another, then another. It's a good thing they're packed with so many nutritious ingredients as we almost knocked off the entire batch in one sitting.
Pin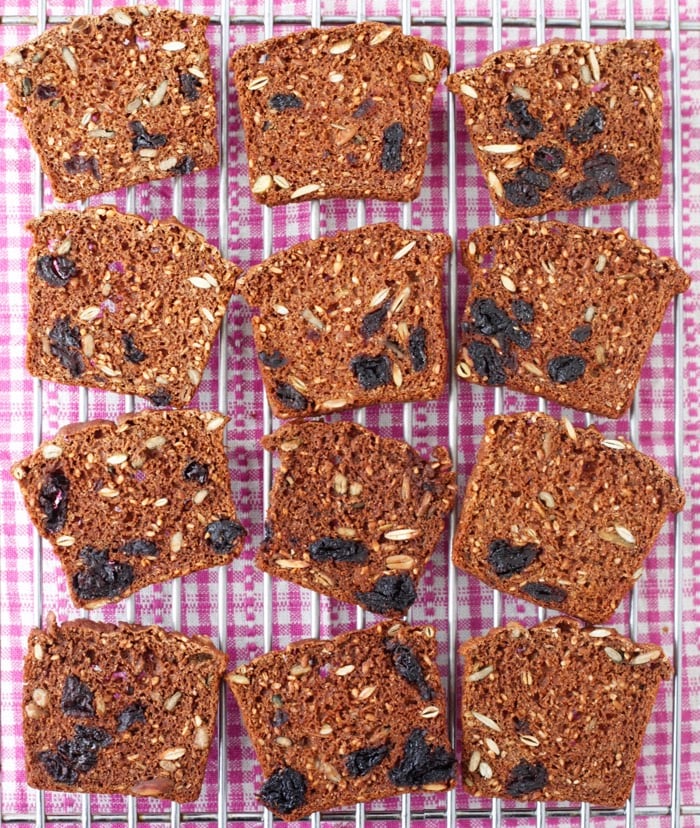 Pin
What are they, you might ask? Have you ever tried Rainforest Crisps? They're a slightly sweet, crispy cracker you can find them at most health food stores — even Trader Joe's has their own version — but they're not exactly cheap and once there gone you'll find yourself immediately wanting to open another package. Luckily this recipe makes a good deal more crackers than the packaged brands, which come with a lot less.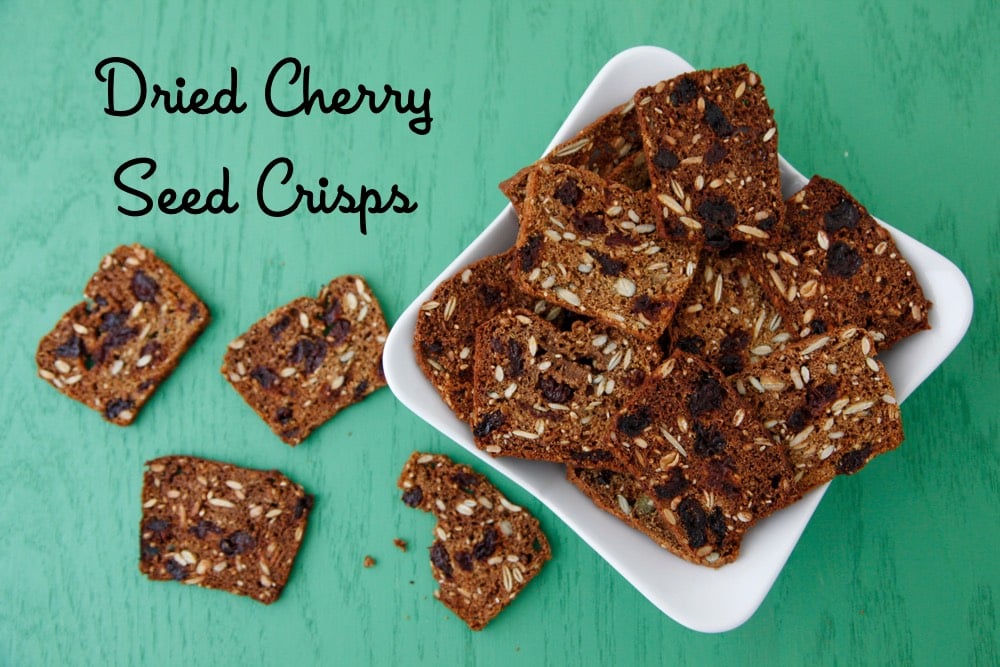 Pin
I wanted my version of Rainforest Crisps to be suitable for snack or school lunch at nut-free schools, so I omitted the nuts and used only seeds. They are full of protein and contain to eggs. They are satisfyingly crunchy and the dried cherries give them just the right amount of sweetness. I suggest doubling the recipe because they're going to go fast!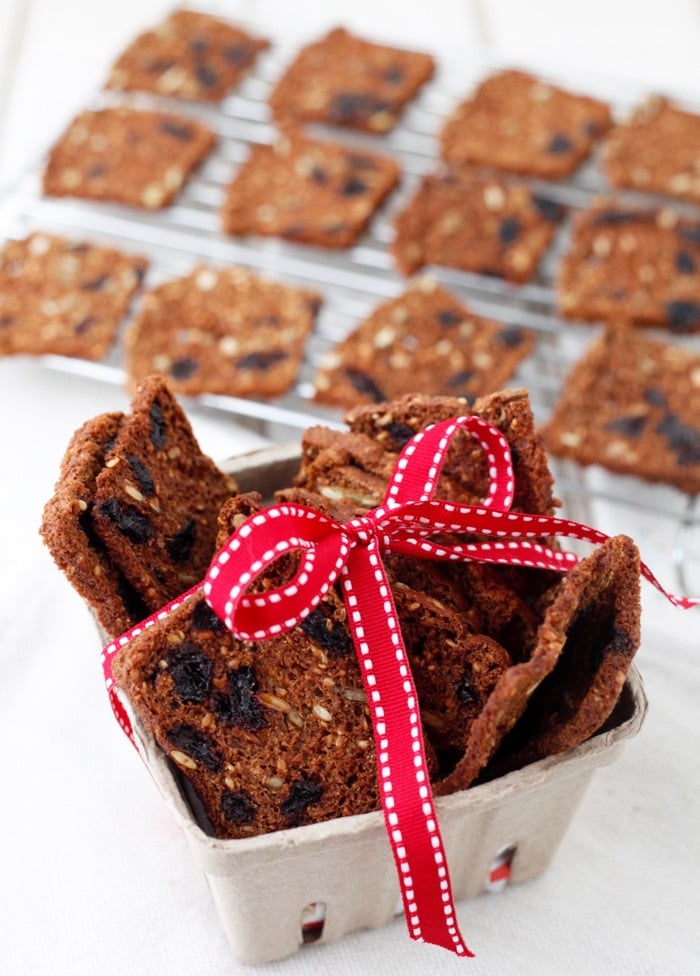 Pin
Dried Cherry Seed Crisps
Ingredients
2

cups

white whole wheat flour

1/4

cup

dark brown sugar

2

teaspoons

baking soda

1

teaspoon

ground cinnamon

1/2

teaspoon

kosher salt

2

cups

buttermilk

1/4

cup

maple syrup

1

cup

dried cherries

1/4

cup

sunflower seeds

1/4

cup

pumpkin seeds

1/4

cup

sesame seeds

1/4

cup

whole flax seeds
Instructions
Preheat the oven to 350F.

In a large bowl, whisk together the flour, brown sugar, baking soda, cinnamon, and salt.

In a separate bowl, whisk together the buttermilk and maple syrup. Stir the wet ingredients into the dry ingredients until just combined.

Fold in the cherries, sunflower seeds, pumpkin seeds, sesame seeds and flax seeds.

Pour the batter into 3 greased mini loaf pans (5 3/4 inches x 3 1/4 inches). Bake for 30 minutes, until golden brown and a toothpick inserted in the center comes out clean. Let cool in the pans for 10 minutes, then remove to a wire rack to cool completely. I find that it is easier to cool them overnight.

Firmly hold the loaf on both sides with one hand. Using a serrated knife, carefully slice into 26 thin pieces, about 1/8 inch (the slices must be very thin in order to get crispy in the oven).

Place the slices on a baking sheet and bake for 20-25 minutes, until dark golden and crisp.
Nutrition
Calories:
230
kcal
|
Carbohydrates:
39
g
|
Protein:
7
g
|
Fat:
7
g
|
Sodium:
350
mg
|
Fiber:
5
g
|
Sugar:
10
g