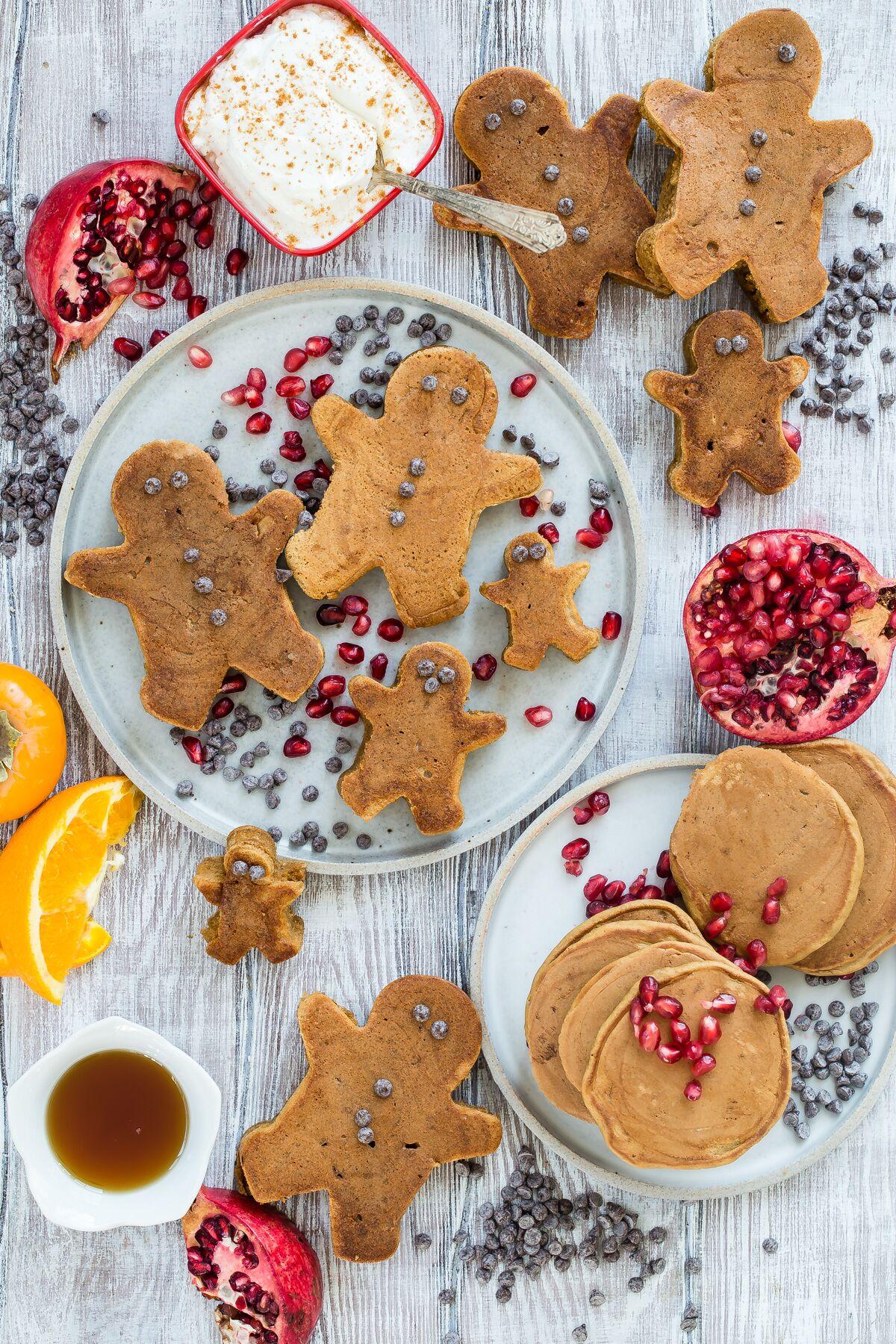 Kenya has been jonesing to make gingerbread for weeks, so I finally got out my baking pan and all of the ingredients when he said to me with most intense, focused voice, "Mommy, I wanted to make gingerbread COOKIES". That entire time I had thought Kenya wanted to make gingerbread but in his mind it was all about the iconic shape of the gingerbread cookie. After all, what's cuter or more fun than a cookie whose arms, head and feet you can eat right off before devouring the middle?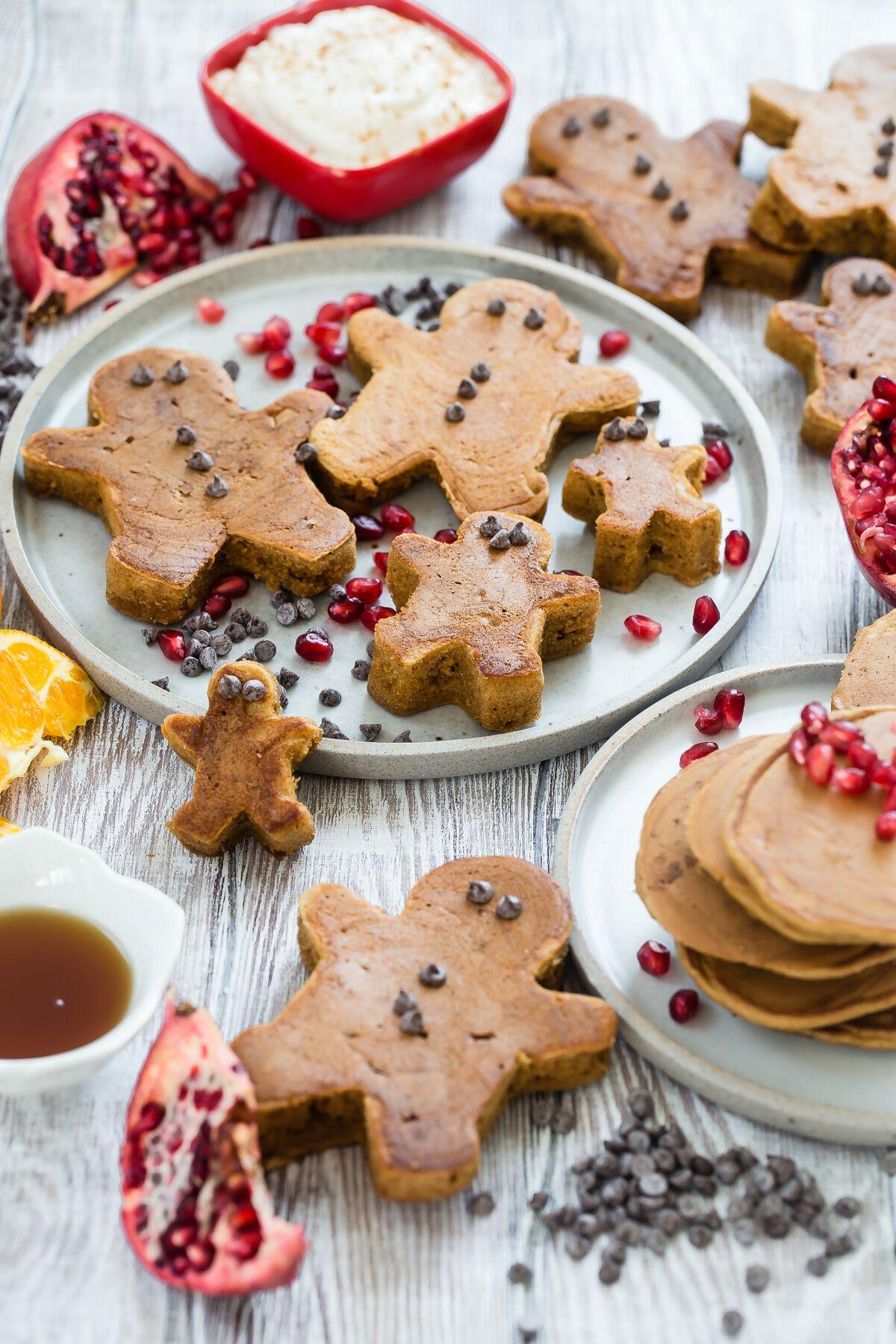 After a lengthy conversation with Kenya about the difference between gingerbread and gingerbread cookies, I asked him if instead he wanted to make gingerbread pancakes. He immediately broke out into a huge smile. It doesn't take much to persuade my kids to eat pancakes no matter what their flavor. As long as the word "pancake" is involved, they're excited both to eat and make them (just for the record, Kenya got to make the cookies as well and had a blast doing both).
Packed with iron, potassium and calcium from the rich molasses, they also offer a sweet, raisin-like flavor that I find kids adore. If you haven't ever tried gingerbread pancakes, this is definitely the time of year to do it. Festive and delicious, it's the kind of dish that really makes this time of year feel special!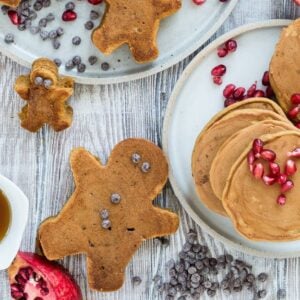 Gingerbread Pancakes
Ingredients
1

1/2 cups

all purpose flour

1/3

cup

dark brown sugar

1

1/2 teaspoons

baking powder

1/2

teaspoon

baking soda

1

teaspoon

ground cinnamon

1/2

teaspoon

ginger

1/4

teaspoon

ground nutmeg

1/4

teaspoon

cloves

1/4

teaspoon

kosher salt

1

1/4 cup

milk

2

tablespoons

molasses

2

large eggs

2

tablespoons

melted butter
Instructions
Whisk the dry ingredients in a bowl.

In a separate bowl whisk the liquid ingredients.

Add the flour mixture to the liquid mixture and whisk until just combined.

Let the batter stand for 10-15 minutes to thicken.

Place 2 tablespoons of the mixture in a large, greased sauté pan over medium heat and cook for 2-3 minutes on each side.

Serve with maple syrup or honey.
Nutrition
Calories:
370
kcal
|
Carbohydrates:
67
g
|
Protein:
9
g
|
Fat:
8
g
|
Cholesterol:
20
mg
|
Sodium:
670
mg
|
Fiber:
2
g
|
Sugar:
27
g