What would the holidays be without sugar cookies? I have so many memories of when I was a kid around this time of year, sitting with a big plate of sugar cookies and dunking them in a tall glass of ice cold milk.
Of the holiday traditions my kids look forward to most, baking cookies is way up there. I myself get so excited about it that I dedicated an entire pin board on Pinterest to holiday cookies. For kids with gluten allergies, the joy of holiday cookies can obviously be a big time bummer.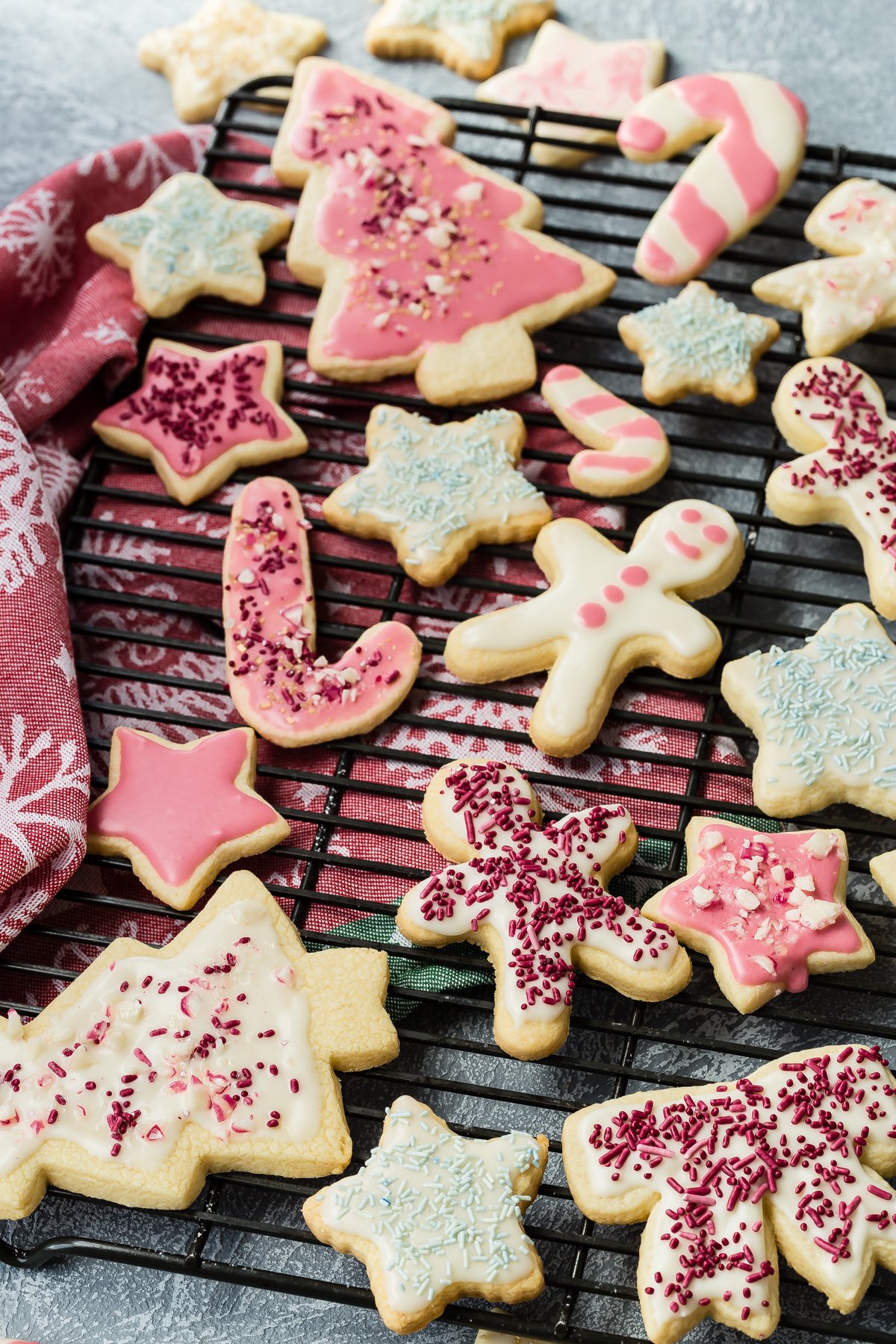 A few years ago I learned about Cup4Cup — an all natural, specially formulated, gluten-free flour — and since then I have enjoyed making so many foods with it and can't believe any of them are gluten free. One of the biggest struggles in gluten-free baking is how complicated it can be, the need for so many different flours, xanthan gum and so on. The sheer joy of using Cup4Cup is that you can use it in the same ratios in a recipe as all-purpose flour and it performs the same way. Sheer joy for bakers!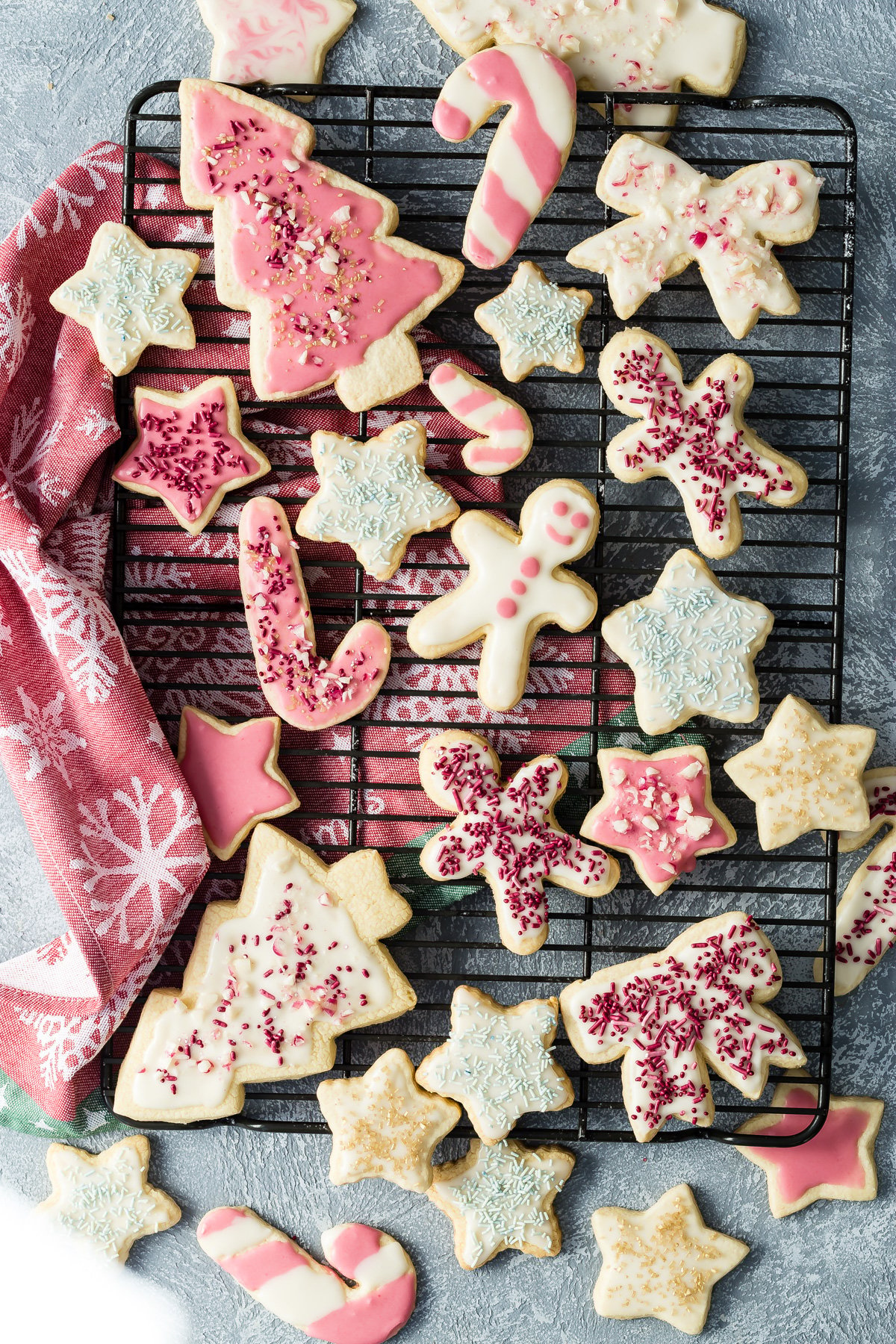 These Gluten Free Sugar Cookies are soft on the inside with the perfect amount of sweetness inside. As a final touch I topped them with dye-free icing. My kids loved decorating them as you can see in these pictures and it made me feel good to be able to share them with my friends whose diets are gluten-free.
What's your favorite holiday cookie to bake?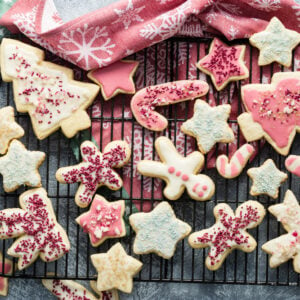 Gluten-Free Sugar Cookies
Having a gluten allergy doesn't have to stop anyone from enjoying a Holiday sugar cookie!
Instructions
In a bowl, whisk the flour, baking powder and salt.

in the bowl of a standing mixer, cream together the butter and sugar until light and fluffy, about 3 minutes.

Add the egg and vanilla and mix until incorporated.

Gradually add the flour mixture until the dough comes together.

Place the dough on a piece of parchment paper, shape into a disk, cover and refrigerate until firm, about 20-30 minutes.

Roll out dough to 1/4 inch thick.

Use cookie cutters to cut out desired shapes. Place on a Silpat or parchment lined baking sheet

Bake for 10-12 minutes, until the edges begin to turn golden.

Allow the cookies to cool completely before decorating.

For the icing: combine the ingredients in a bowl and stir until smooth.

(to make dye-free red or blue icing substitute the juice from frozen raspberries, blueberries or blackberries for milk).