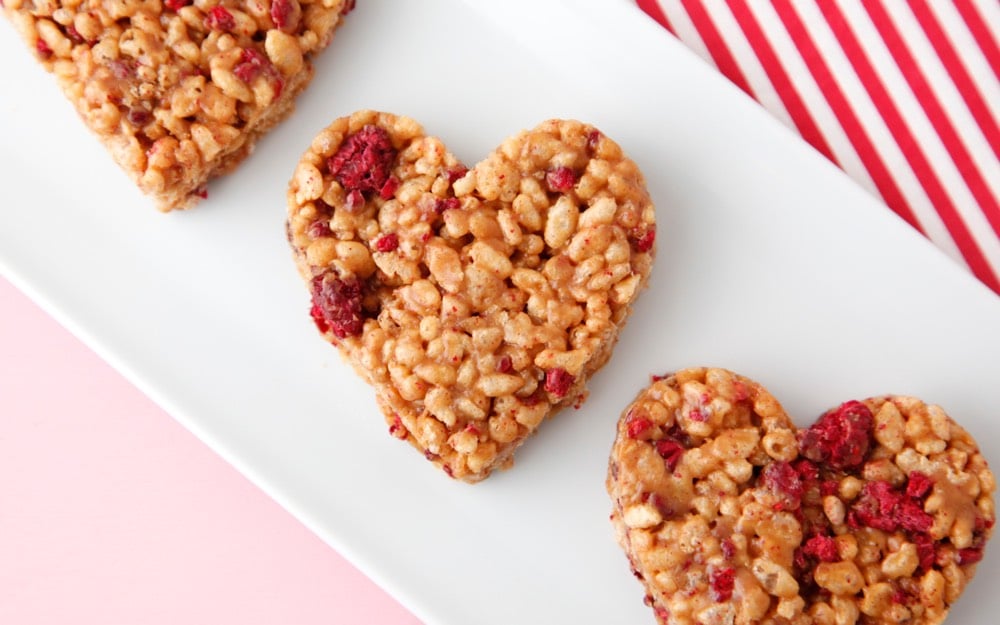 Pin
I love you so much, mommy.
Chloe said that to me out of the blue the other day. It caught me off guard and just about knocked me over. The love between a child and parent is huge. Massive. Bigger than anything you can put into words. When my (almost) 5 year old expresses herself like that to me, I don't take it lightly. It makes me feel all the more honored to be her mother and reminds me that, especially at this point of her life, I'm her rock.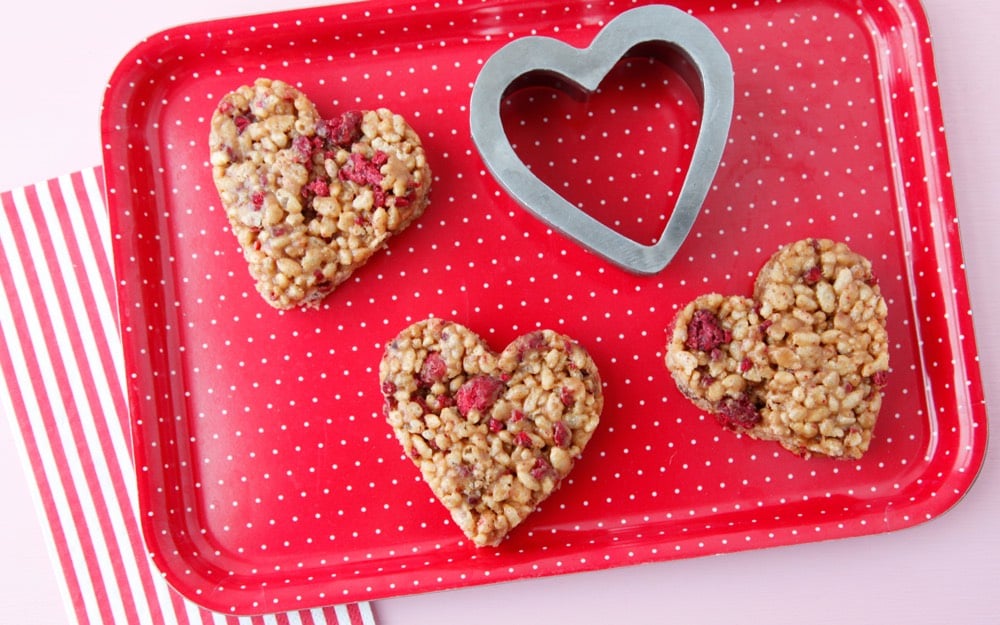 Pin
One of the most fun things I get to do is cook with my kids. I try to cherish every experience we have as I know that the time we spend together in the kitchen is precious. Even though I'm teaching them, we're actually all learning from each other while sharing something special and unique. Chloe helped me make a batch of these Valentine Crispy Treats the other day and we had a lot of laughs doing it. She ate as many scraps as I would let her get her hands on and, I know it sounds sappy, but whenever she held up the little hearts next to her face and gave me a glowing smile, I melted.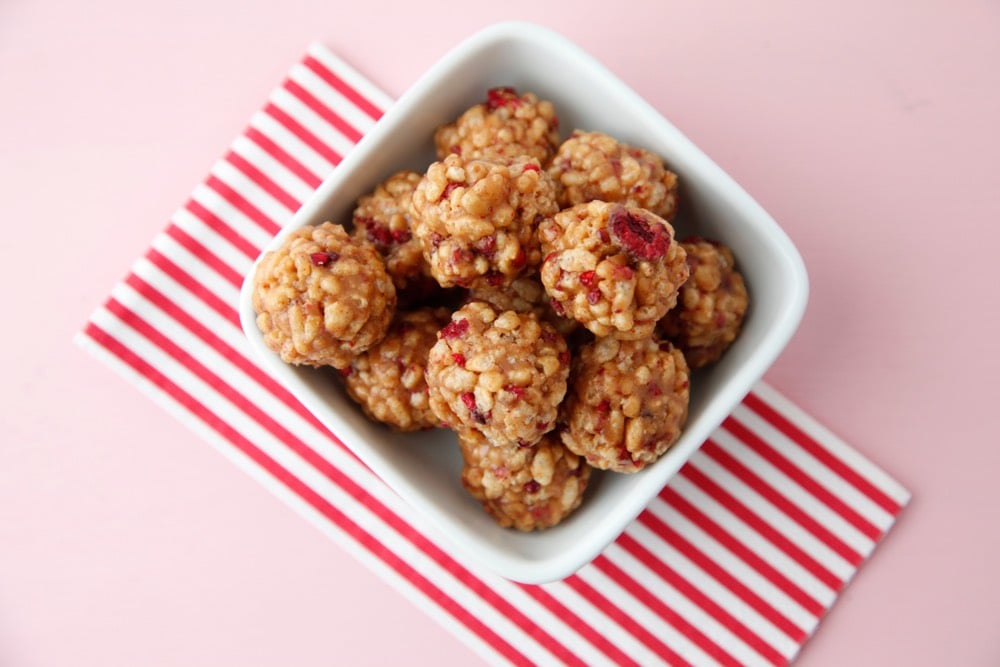 Pin
These heart shaped treats require only four ingredients and are made with naturally sweet freeze-dried strawberries or raspberries. They're perfect any time of year, but Valentine's Day is obviously an especially opportune occasion to make them.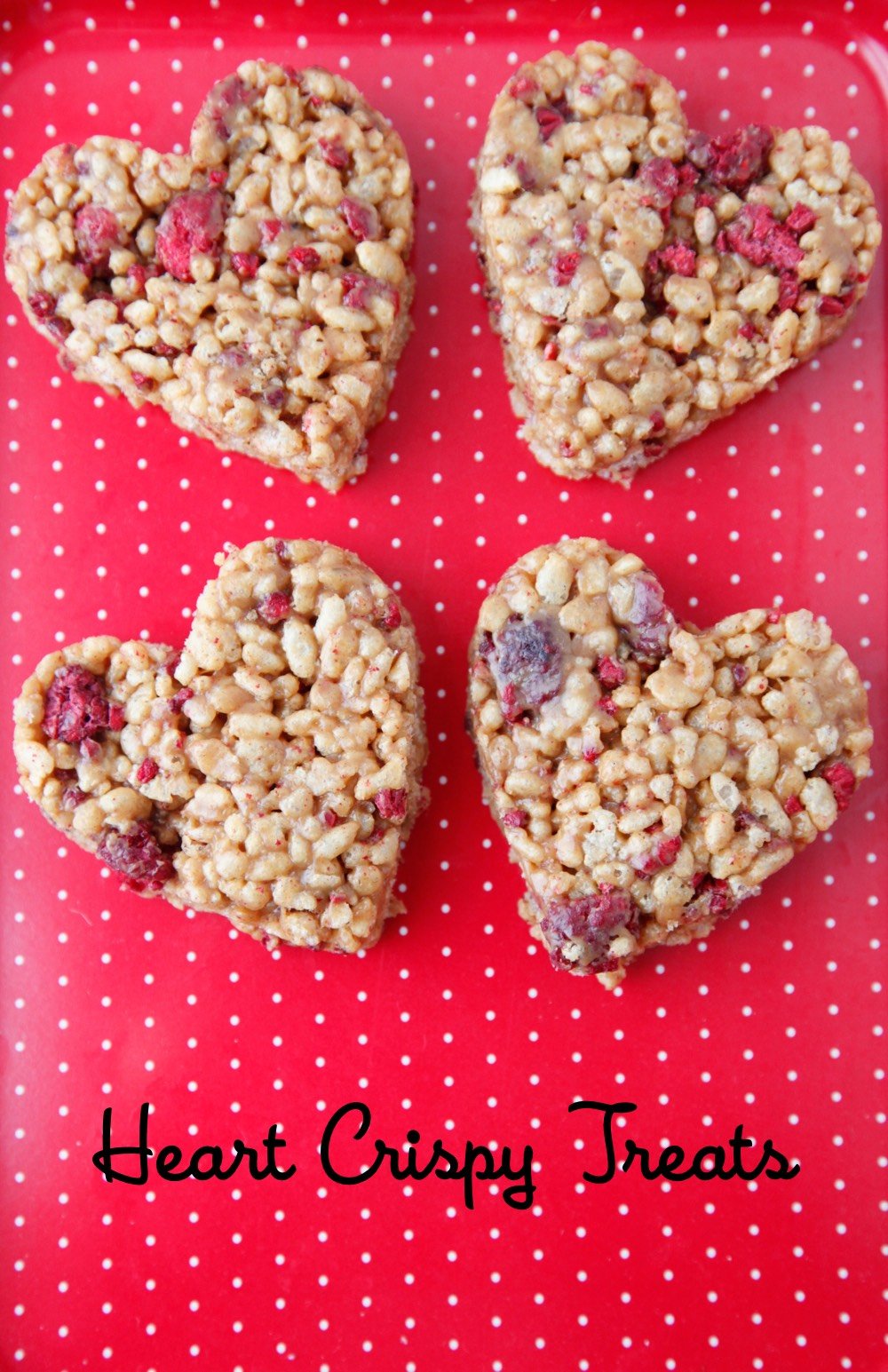 Pin
It's said that food is a way of showing love, but the act of making it together is often even more important as it seals a loving bond and creates memories everyone will hopefully treasure forever.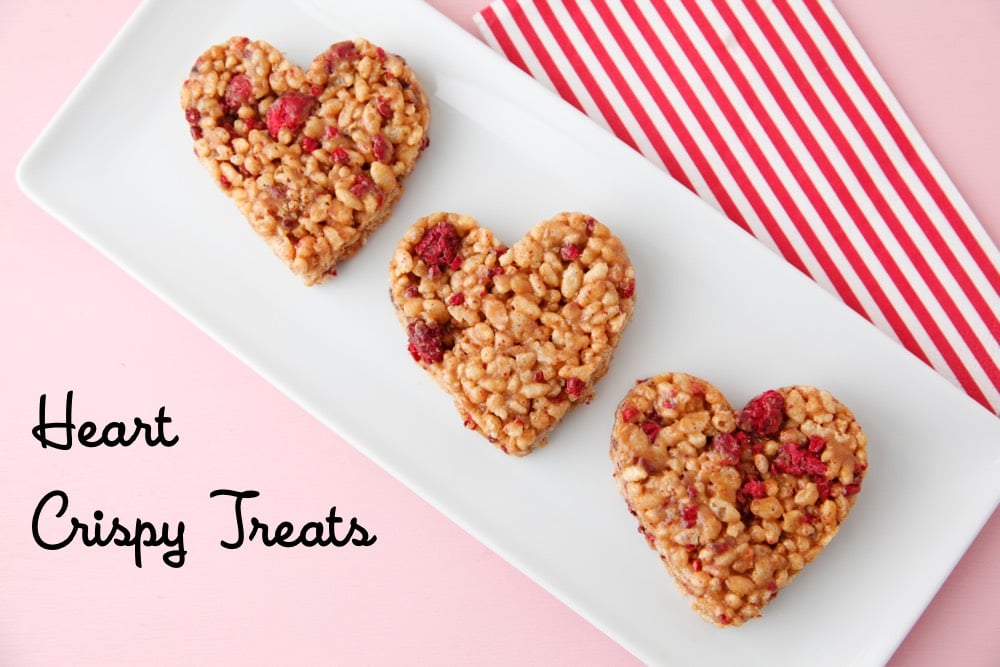 Pin
Heart Crispy Treats
Ingredients
1

cup

brown rice syrup

1

cup

smooth peanut butter (or any nut or seed butter)

4

cups organic

crispy brown rice cereal

1

cup freeze dried

raspberries or strawberries (can be found at Trader Joe\'s, Whole Foods or most any health food store)
Instructions
In a large bowl, combine the rice crisps and the freeze dried fruit.

In a large sauce pan, heat brown rice syrup and peanut butter over low heat and whisk until melted and combined, about 2 minutes.

Remove sauce pan from heat and pour over rice crisps in a large bowl.

Stir with a plastic spatula until completely combined.

Pour into a greased 8 x 8 inch pan and press down to flatten the top (sometimes I put a zipper bag on my hand like a glove, to press into the pan and flatten the treats)

Cool for 5 minutes and then use a heart-shaped cookie cutter to cut into hearts.

Note: If there are any unshaped pieces of the rice crispy treats you can have fun and roll them into balls.
Nutrition
Calories:
230
kcal
|
Carbohydrates:
33
g
|
Protein:
5
g
|
Fat:
10
g
|
Sodium:
125
mg
|
Fiber:
2
g
|
Sugar:
16
g