If you want to learn how to make a protein-rich meal using one of the most basic ingredients I guarantee is in your kitchen, watch this How to Make a Fluffy Omelette video.
Whether simply scrambled, hard boiled or baked in a frittata, eggs are a staple ingredient I couldn't live without. They serve as the basis for so many dishes and make life in the kitchen so much easier for busy parents.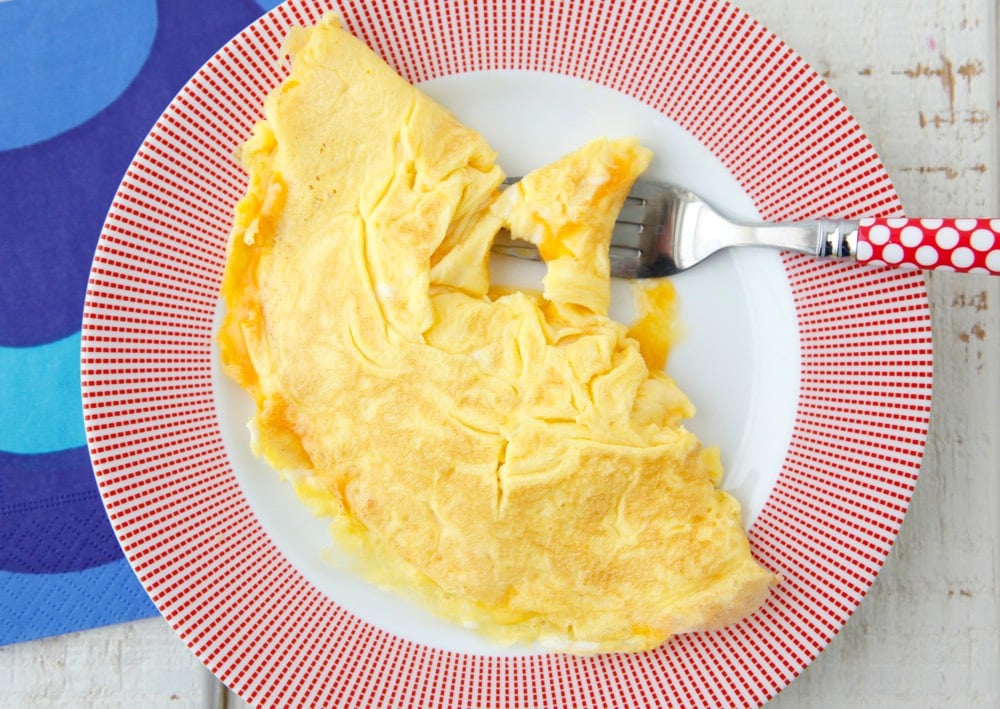 Pin
Earlier this month Kenya spent a week at the Stone Barns Center Farm Camp, where he really got in touch with food and nature learned what it means to be a good junior farmer. At the beginning of the week he learned how to feed baby chicks their first drops of water, which he said was an unbelievably cute experience. On the last day of camp Kenya got to gather eggs from the free range chickens — and I got to go with him!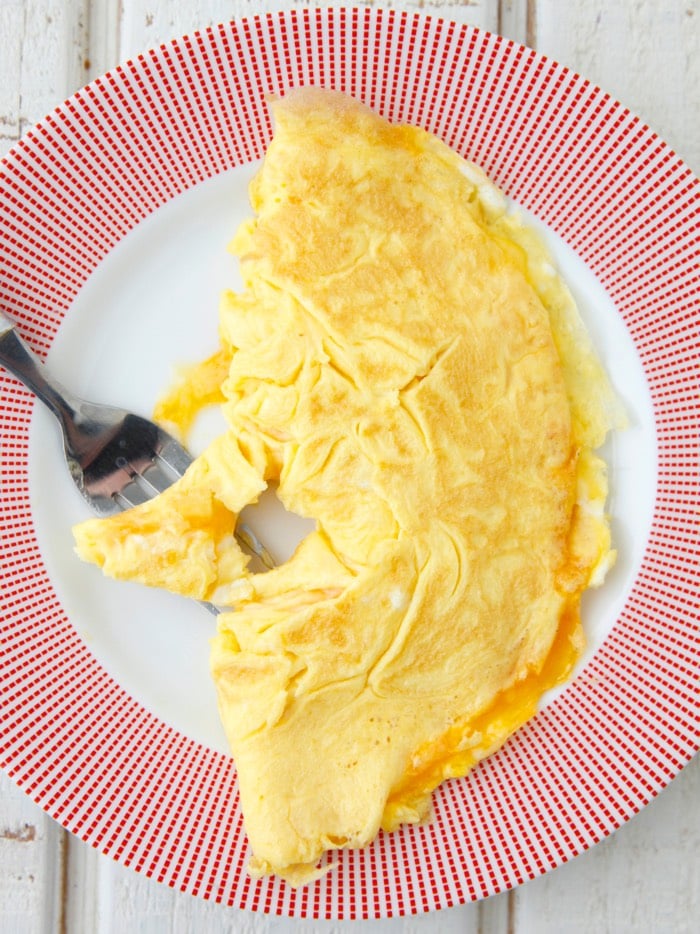 Pin
Have you ever been in the company of hundreds of chickens? It's an experience I will not soon forget. We literally had to keep our feet moving at all times so the chickens wouldn't peck us, which I learned that they will do without fail if you stand still (so that's why closed toed shoes were required). Kenya and I had a lot of fun running around the chicken area together and one enormous basket of eggs later, our mission was accomplished.
We brought a dozen of those magical, fresh-as-can-be eggs home with us to make omelets. I was planning on making them myself, but Kenya insisted on being chef. Having gathered the eggs himself he felt a real pride of ownership over how they were going to make it to our table. With my assistance, Kenya proceeded to make the most delicious fluffy omelets for brunch. He carefullly cracked, whisked and poured the eggs into the pan, cooking them patiently before folding them into beautiful half moons. He did such a good job, I wonder if he watched this video!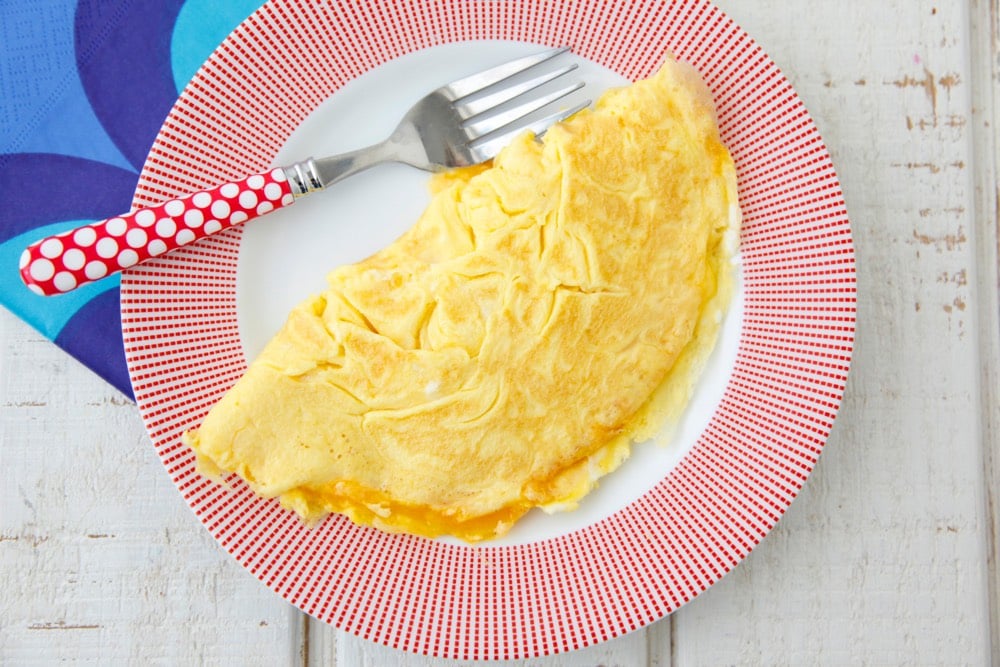 Pin
Here are a few other quick egg recipes and videos that I've made over the years_