Say goodbye to school, and hello to summer in the most delicious way.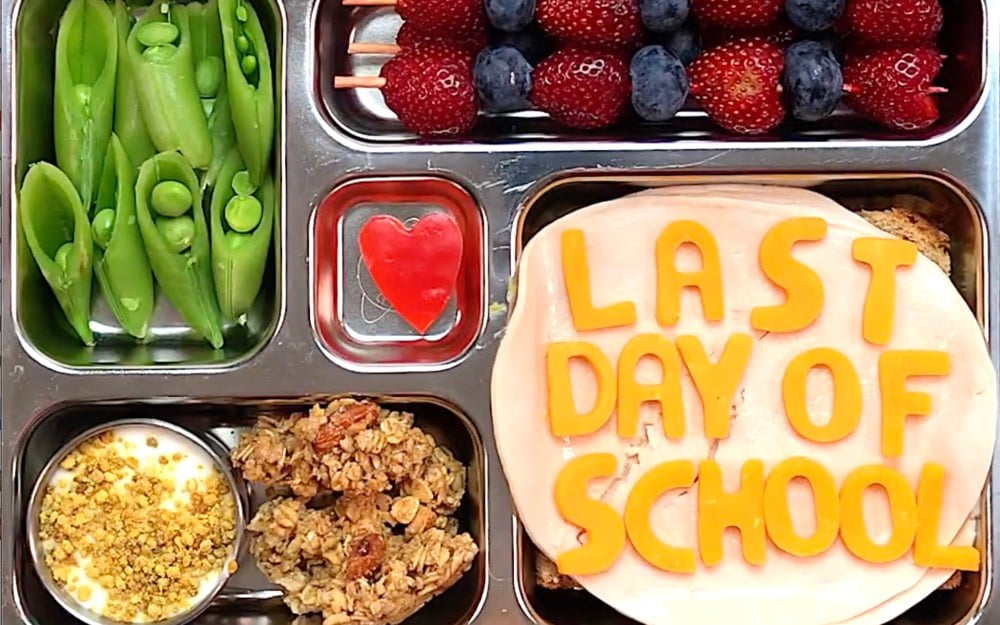 Last Day of School Lunch! Who's ready for summer? I know my kids sure are.
Here's what's inside:
Turkey Cheese Sandwich. Use your favorite sandwich bread, spread with mayo or mustard, layer on a few slices of deli turkey, top with cheese and another slice of bread. Take this sandwich to the next level and use small cookie cutter letters to write a message with cheese!
Homemade Granola. Yogurt topped with Bee Pollen.
Strawberry Hearts with Blueberries Fruit Wands.
Sugar Snap Peas.
Red Bell Pepper. Use a small cookie cutter to cut a bell pepper into a heart shape.