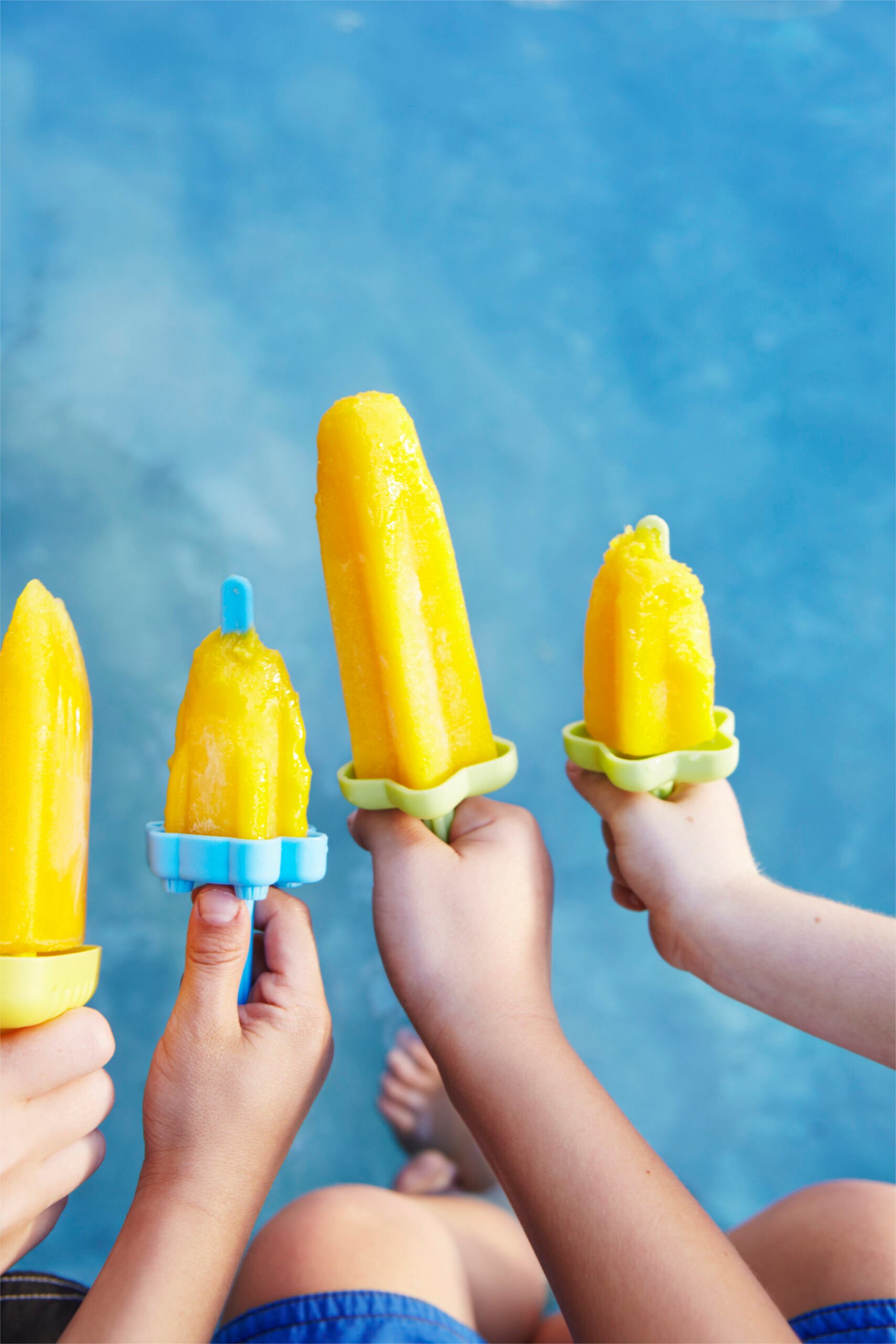 Pin
The best and worst news these days is that we have tons of information about the food we eat that wasn't around 30 years ago. It's easier than ever to educate yourself about what to feed yourself and your kids. The bad part is that you may scare yourself when you realize what you've been putting in your own body over the years. I can't even imagine how much culinary poison I consumed in my day, but my hope is that armed with knowledge and a love of food, my kids won't make the same mistakes I did. I believe it's a huge responsibility for myself and other parents to make sure we give our kids healthy foods free of additives and chemicals that are potentially going to be toxic in their little bodies — like artificial food dyes. The challenge for us is that kids respond strongly to bright colors and so many unhealthy foods in the marketplace target our children by dyeing their products colors that can only be created in a lab. I recently read an article on Healthy Child, Healthy World's website called "Just Say No To Blue, Green, Red and Yellow" that points out a lot of the common and dangerous coloring food producers use. I'm not saying that it's always easy, but avoiding food colors and dyes can be easier then you think.
My kids love popsicles (what kid doesn't), so one simple thing I do is make these vivid Mango Pops. Not only are they a naturally vibrant orange-yellow that rivals any artificially colored popsicle, but they're also sweet, delicious and perfect during the summer heat. My kids enjoy making them almost as much as they love eating them. Instead of buying a box of popsicles made with additives that you probably can't even pronounce, have your kids help you whip up a batch of these mango pops. You'll know you're doing their bodies good and give yourself some peace of mind. Color yourself impressed!
Mango Pops
Ingredients
2

mangoes, peeled and chopped

1

Cup

rice milk

2

Tbsp

honey
Instructions
Combine all ingredients in a blender and blend until pureed.

Pour into popsicle molds and freeze.